What Is Door-To-Door Marketing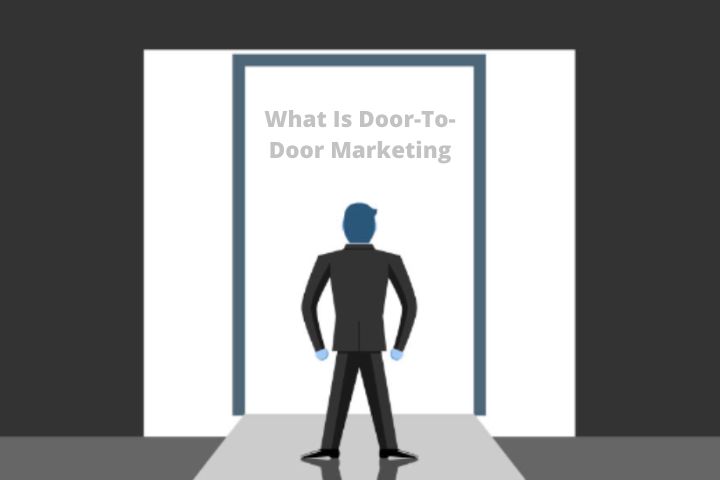 Door-To-Door Marketing : Can door-to-door sales continue to be considered a commercial and marketing strategy?
At a time when sales techniques are increasingly relying on technology, it seems that door-to-door prospecting is falling into disuse. However, if we consider the advantages of home sales , you will see that this is still an interesting acquisition channel .
What's more, given the possibility of receiving a few rejections, this business strategy can be a way to increase your confidence: succeed with your argument, answer the customer's objections and, finally, convince them.
Do you want to know how to make effective door-to-door sales ? Next, discover how to be successful thanks to the tricks that we present in this article.
What Is Door To Door Sales?
Door-to-door sales: Definition
Door-To-Door Marketing is synonymous with prospecting, door- to-door sales or cold door sales and consists of selling a product or service, offering it directly to the person's door. The peculiarity of this strategy is that the visit to the client is carried out without first having made an appointment with him.
It can be applied within the framework of a contract:
Selling,

provision of services,

for rent.
Advantages of cold door sales
Here are some of the benefits you can get with this technique:
Less costs related to telephone prospecting (communications, purchase of files, etc.) and travel, thanks to a sales force deployed in the same place for one day.

A more constructive and more convincing bond with the client.

A new challenge and another facet of the prospecting activity for your sales team.
Is door-to-door sales legal?
In general, home sales in B2C is still a valid practice. However, there are legal provisions designed to protect the consumer .
Tricks To Sell Door To Door
Define your goals
Whoever opens the door to this sales technique must be clear that setting goals is essential before undertaking any commercial action. In addition to showing you the direction and being a source of motivation, defining your goals is what allows you to be successful.
To do this, you must align them with your sales strategy, establishing, for example:
The sales volume you want to achieve,

the specific period in which you plan to do it,

the number of prospects to contact according to the average basket and the transformation rate of your sector,

indicators to track progress and readjust your focus if necessary.
Prepare the ground
To do this, make sure you gather as much information as possible about:
Your target audience – List characteristics such as their profession, habits, interests, and needs, and how your offer can meet them.

The place you are going to visit : for example, the transformation rate or the sociodemographic data of this sector, to adjust your offer to their needs.
Also plan to ensure the best working conditions:
Equip yourself with all the necessary tools , be it:
A notebook and a pen,

an agenda,

order forms,

contracts,

sales documentation (brochures, business cards, etc.),

or even your CRM application , available at all times.

Prepare yourself physically and psychologically , since prospecting clients requires all your resources. Prepare for any eventuality with action plans adapted to each situation, in order to deal with unforeseen events.
Plan the route
Being well prepared also means planning your tours in advance . Define the geographical limits of the area you are going to visit and your itinerary. You can also study the weather conditions, traffic or possible road works, etc.
Also Read : WiFi Routers