Most Recommended WiFi Routers For 2022?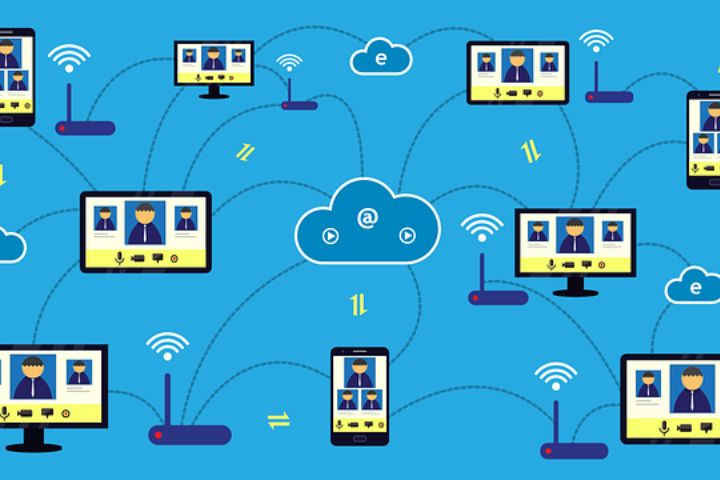 WiFi Routers : Today we bring you this guide to connect your WiFi devices. Whether it's a smartphone, a printer, a PC, then we will give you the most recommended WiFi routers. We have chosen those routers that offer more than just a wireless access point .
Most Recommended WiFi Routers
Below we will see solutions from well-known brands to have a WiFi connection at home with greater coverage in all areas of it. We will find from the Google router to the Apple router.
Google Wi-Fi Router
Ok, our first device on the list is not a router itself, it is much more. Google Wifi is as useful as necessary in any house. It will help us to ensure that the signal reaches every corner thanks to its Wifi Mesh technology .
As it does? It is not a normal distributor, along with other Google Wifi, it tends a "mesh" throughout the house. The main advantage over other repeaters is that it amplifies the same network without the need to create another (eg; WifiCasa2, 3, etc).
In addition, the Google Wifis communicate with each other and decide which one is going to deliver the bandwidth to our device, ensuring that we will always have the highest speed available. With its app we will be able to control, among other things, which devices will have priority (very useful for video games).
We will be able to move freely around the house without having to jump between networks and that is why it is on our list of the most recommended WiFi routers. In addition, the day we need to change the router password it will not be necessary to change it in all networks, since this it will be unique
The Google Wifi will cost $129 and with only one we can cover an entire house (140m²), for this reason, it is on our list of the most recommended Wi-Fi routers.
TP-LINK TL-WR810N, the pocket router
Another very interesting router comes from the hand of the house TP-Link, an expert in wireless routers. We have chosen the TL-WR810N because it is a pocket router. Just plug it in and run.
It is an improved version of the successful TP-WR702N. In this case we will not need a power adapter, since it is integrated. The pin is interchangeable in case we take it on a trip. It also allows twice the speed of its brother, up to 300Mbps.
It is an ideal device for people who need maximum speed away from home, without having to melt our data rate. In my case, I use one of these routers when I have a meeting outside or when I go on a trip. Just plug it into power and hook up an Ethernet cable ( I use a retractable one ). The device generates the WiFi network with a predefined password.
We can also use it at home as a repeater, network drive via USB or charger. We found it for $30 on Amazon (Amazon's Choice model).
Finally, we cannot fail to mention that TP-Link routers suffered an attack a few days ago at the hands of Russian hackers . We recommend, in any case , to change the password that comes by default in the device.
Apple Airport Express, a classic
Although Apple's WiFi base is already a few years old, it cannot be missing from the most recommended WiFi routers, since it  is very practical for those who are fully involved in the company's ecosystem .
Apart from supporting high speeds (2.4-5GHz) it allows us to connect to other devices via AirPlay. In other words, if we have wireless speakers, we can send the music from our iPhone directly via Wifi. The same would happen if we want to connect, for example, a network printer. 
In addition, we will have the security of being well protected against any vulnerability thanks to the Apple Firewall . We have two ports to choose LAN or WAN network, as well as a USB connection. We can convert a USB key that we have at home into a virtual disk.
A few days ago we informed you that Apple has stopped manufacturing them . However, we can find it highly discounted second hand on eBay, Wallapop, etc.
Ubiquiti Networks Unifi UAP-AC-HD
Under this long name hides a real WiFi beast. In fact, this model is focused on the commercial and office sector. For example, for places where multiple connected devices will operate at the same time. 
We have included it in the list because of its powerful features. According to the technical specifications, it supports up to 500 connected users. It is tremendously fast: it reaches speeds of 800Mbps (2.4Ghz) and 1733Mbps (5.0Ghz). In addition, several antennas are hidden under the casing for a perfect signal. Whether indoors or outdoors it comes weather sealed.
In addition, it is a router that will not go unnoticed. Its appearance is different from what we are used to, a 19cm round disc, the size of a ruler. It has an LED ring that indicates its status and will change color to let us know. Finally, it is a compact design, barely 3.5cm thick.
It also has a Nano version, which is prepared to be placed both horizontally and vertically. Remember that not all routers can be placed in which position, it depends on the ventilation outlet. We can add a vinyl to give it more class, such as a finish that resembles marble.
Our routers, if they are moderately modern, work in two bands, 2.5Ghz and 5Ghz. This is what we call 802.11ac technology. The tri-band Wi-Fi allows you to have a network at 2.4Ghz and another two at 5Ghz. What the bands allow is to desaturate the network when we have many devices connected.
We can get this router for $129, not yet available in the world. And if we have an Amazon Echo we can control it through the Alexa assistant.
Also Read : Audio Bluetooth Devices