Video Cameras 2022 – The Complete Guide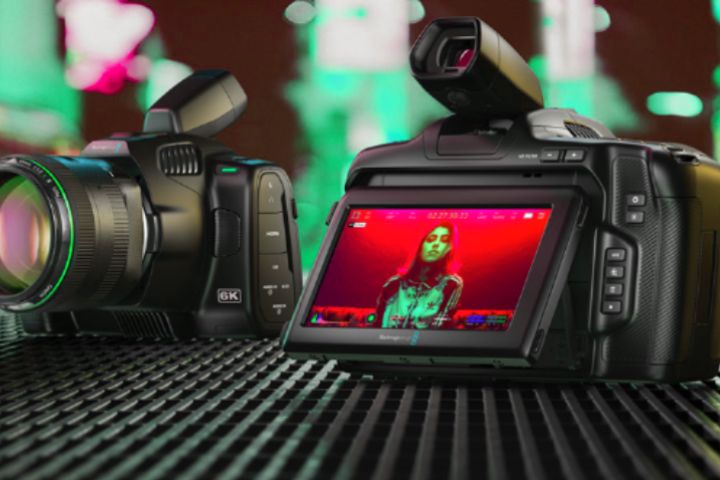 The video camera is the ideal companion for all those people who enjoy recording. With them we can make from professional videos, such as short films or documentaries, to personal videos, such as video blogs.
And if you add to this the large number of devices currently on the market it is not surprising that more and more people share this hobby.
But if we talk about video cameras we are not only talking about those cameras created specifically to record ( camcorders ), but we are also talking about those that, due to their great recording features, is perfect for it.
For this reason, deciding on a video camera means choosing from an infinity of models. Therefore, if we are not clear about which is the best video camera for us, this decision can be somewhat complicated.
But if this is your situation, don't worry. And it is that today we bring you a compilation with the best video cameras of 2022, a total of 12 models that, due to their great features, are a sure hit. So, after reading this article, we are sure that you will know which video camera to buy.
But before starting, and as we always tell you, we recommend that you also visit the rest of our compilations, where you will find more models, from cameras ( best compact cameras or best SLR cameras ) to smartphones ( mobile phones with the best camera ), with a very interesting video recording section.
That said, take note because… Let's get started!
SonyZV-1
We start our compilation and we do it with what is considered " the best vlogging camera 2020-2022 " by the EISA Awards: the Sony ZV-1. An ideal option for those who are dedicated to the realization of vlogs, since it is a compact camera "created to create".
So much so that, with a recording quality in 4K (or Ultra HD ) at 30 fps, this video camera includes the product showcase mode, with which to immediately focus on those objects that we are reviewing, and the Bokeh switch mode, with which to easily control background blur, as well as a windscreen, designed to reduce annoying ambient noise when shooting outdoors.
In addition, the Sony ZV-1 has image stabilization, WiFi and Bluetooth connectivity, and a 3-inch tilting touch screen.
Regarding its weight, this video camera is ideal to take with us everywhere. And it is that its 290 grams make it very light.
Canon PowerShot G7 X Mark III
Thanks to its 3-inch tilting touch screen and its autofocus, and although it is not intended for it as is the case with the previous model, this Canon PowerShot G7 X Mark III is also suitable for vlogging.
It has video recording in 4K (or Ultra HD ) quality at 29.97 fps, as well as the possibility of broadcasting live on platforms such as YouTube. In addition, the PowerShot G7 X Mark III records videos in slow motion (or slow motion ), which are at 120 fps and in Full HD quality, smoothly.
Also, this compact camera has image stabilization, WiFi and Bluetooth connectivity, and a body that weighs a total of 319 grams.
GoPro Hero 10 Black
If the GoPro brand cameras stand out for something, in addition to their high resistance and small size, it is because of the high quality of the videos that we can record with them. Proof of this is the 5.3K (or Ultra HD ) videos at 60fps that the Hero 10 Black is capable of.
In addition, its image stabilizer accompanied by its two screens (a drop-down touch screen on the back and a normal one on the front) will make the experience of recording videos with this camera unbeatable.
And as if that were not enough, this small video camera, considered by many people as the best adventure video camera. All this in a body that can be submerged in water up to 10 meters deep (without the need for a protective casing) and that weighs 153 grams.
Also Read : Gallery App