The Best Mirrorless Camera In 2023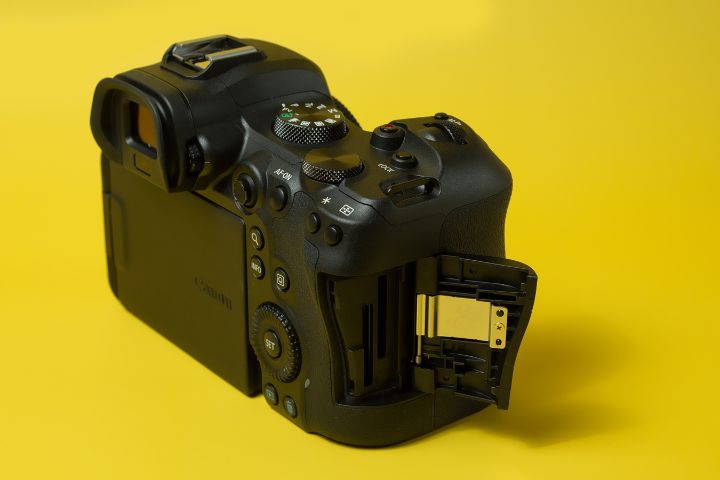 Whether you're a professional photographer or a hobbyist, finding a camera that suits both your creative and technical needs is crucial. For instance, those with a taste for retro and vintage-style photography will find our analog picks for 'The Best Cameras 2022' helpful. We've listed instant cameras like the Kodak Smile Classic that meet photographers' need for printed photographs without compromising the quality or resolution of their images.

That said, those who are attempting to delve deeper into digital photography can opt for mirrorless cameras. As Zenfolio's insights into the photography industry reveal, 41% of photographers now choose to go mirrorless to challenge traditional DSLRs. The advanced electronic viewfinders, image stabilization, and autofocus systems of mirrorless cameras are also changing the digital photography landscape at large. That said, let's take a closer look at which mirrorless cameras are shaking the industry in 2023.

Sony A7 IV
Deemed one of the best entry-level mirrorless cameras, the Sony A7 IV is an all-around full-frame camera that offers versatility with its photo and video capabilities. It has a 33-megapixel camera sensor which provides better image resolution and quality even in low-light conditions compared to its predecessor, the A7 III. While there's a heavy crop on its range of 4K video options, the A7 IV remains a suitable choice for hybrid video-and-still shooters out there.

It's also around the same price range as the other cameras in Sony's A7 lineup, but its upgraded autofocus system with better eye tracking and maximum burst speeds offers much greater value for its price. Lastly, the customizable buttons make its complex menu system easier to set up and navigate.

Fujifilm X-T5
If you're looking for an everyday mirrorless camera, then the compact and lightweight Fujifilm X-T5 is your best choice. It's among the most highly rated mirrorless cameras to buy on Adorama, as it offers stellar features at a lower price point compared to the other cameras in this guide. Although the X-T5 can record up to 6.2K footage for its video mode, it's more widely regarded among still photographers for its 40-megapixel X-Trans 5 HR sensor that produces sharp and detailed images with minimal noise.

The X-T5's notable upgrades from its predecessors, such as X-T3, include in-body image stabilization, artificial intelligence-based subject detection autofocus, and longer battery life. Lastly, its dial-based layout offers accessibility when adjusting your ISO, shutter speed, exposure, and shooting modes.
Nikon Z5
Dedicated Nikon shooters will be happy to know that the Nikon Z5 is definitely comparable to its higher-end siblings, the Z6 and Z7. While it's another entry-level, budget-friendly camera, the Nikon Z5's potential as a professional tool was proven by photographer Charlie Page when he used this model for his winning photograph at the British Wildlife Photography Awards 2023. This can be attributed to its 24-megapixel sensor and a 273-point autofocus system that enables you to capture both static and moving subjects with superb detail and precision.

Other compelling features include a 3.69M-dot OLED viewfinder and a simplified control layout, making it comfortable to hold and shoot with regardless of the setting or shooting conditions.

Overall, it's evident that mirrorless cameras are gaining ground in a field traditionally dominated by pricey and bulky DSLRs. Opting for a mirrorless camera also gives you a wider range of options in terms of brands and manufacturers. For more guides and resources on photography and tech, check out the rest of the articles here at Technology Monk.