Earn Money With Vending Machines, A Lucrative Business With A Reduced Working Time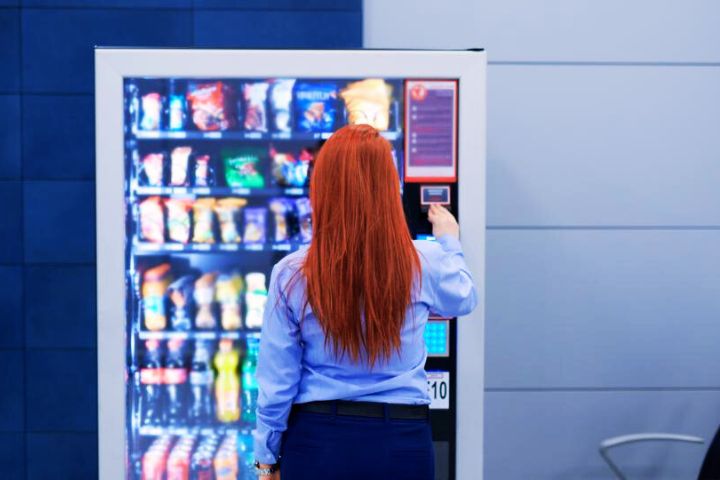 Vending machines are a very interesting idea to undertake if you do not have too much time or a very high investment.
Entrepreneurship encompasses almost unlimited forms and sectors. In this sense, there are businesses that require complete dedication and others that can be combined with other activities. One of the latter is the vending machines, which can become a good source of income and do not require exclusive dedication.
The key factor in this business is located. Placing a vending machine in transit areas, such as shopping malls, hospitals, or offices, where many people may need to eat something quickly or drink a coffee, is more expensive than placing it on a street with little traffic. However, investing a little more money in this aspect can make the difference between the success and failure of the project.
On the other hand, the type of product is also fundamental. There are many vending machines that offer a wide variety of genres. For example, if your machine is located in an area near the beach, you can offer swimsuits, flip-flops, or towels, which the most clueless will undoubtedly buy. In this, the location is again the most important.
However, vending will not become a fully profitable business if multiple vending machines are not managed. In this sense, the investor and blogger Marc Frau recommend reinvesting the profits in expanding the business "once you have a working vending machine".
Sometimes it is difficult to obtain permission from establishments to place a vending machine. To achieve this, Frau advises preparing "a structured offer and in which the potential for profits is seen. Offer a percentage of monthly benefits and present it in such a way that it would be stupid to refuse it."
The Most Original Ideas In The Vending Sector
In an increasingly exploited sector -in 2019 it reached a turnover of more than 2,300 million euros in Spain-, entrepreneurs dedicated to vending are opting for product differentiation, with the most original proposals.
Recycling as a claim
The Recicla y Gana company offers customers a space where they can recycle all kinds of products: used vegetable oil, clothes, and bags, printer toner, old technological products…
Japanese products
Japanese culture is increasingly widespread in Spain, and vending machines with products from Asian countries have been a success in recent years. Proof of this is the activity of Japon Market 24h, a company dedicated to this niche that offers all kinds of Japanese food products: from drinks to ramen, passing through its original snacks. The business works 24 hours a day, 365 days a year, and only requires face-to-face work "to replace the machines and collect the money", as explained by the company.
Cachopo and fresh fish
The most traditional products of Spanish gastronomy also have a place in the vending sector. Proof of this is the offer of Olevending, a Spanish company that has come to offer fresh fish – they had to adapt their machines so that it did not go bad – even Asturian cachepots, in collaboration with a butcher from Oviedo.
Mistakes To Avoid If You Start In The Vending Sector
If you are thinking of starting a business in the vending sector, you should keep in mind that all that glitters is not gold. As in any entrepreneurial project, you must take into account a long series of factors that could turn a good business idea into a resounding failure. To make this task easier for you, below we review some of the most frequent errors in this sector. You can discover more in this other article from ENTREPRENEURS.
For example, the size of your facilities. Whether you offer an infrastructure that is oversized or too small, you risk business failure. In the first case, the main mistake is usually choosing more vending machines than necessary, which could end the profitability of the business. In second, not hiring enough staff can lead to neglect of the facilities. In this sense, the recommended number of workers is three people.
On the other hand, choosing white brands for your vending machines, not getting the numbers right, ignoring the importance of cash, neglecting hygiene and maintenance, or not replenishing them often enough are usually other big mistakes that are made. entrepreneurs in this sector face.