The Cheapest Drones Guide In 2022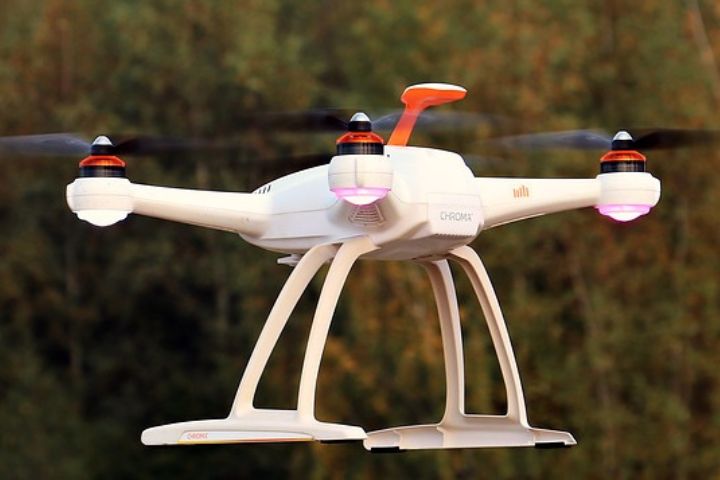 Drones are in fashion. These are remote control devices with which it is possible to soar through the sky and take photos and videos from a bird's eye view. Perfect gifts for both children and adults. Therefore, from Back Market we want to explain what you should look for when buying one and how you can find it at the best price.
Features You Should Look At When Buying A Drone
The price of the drone is a good indicator of its quality compared to its competition. However, by itself, it will not help you choose. These are other important aspects that you should pay attention to if you want to buy the perfect drone for you.
The drone camera
There are two options here. On the one hand, if what you really enjoy is the flight experience, then the drone's camera should not worry you too much. In fact, you can save on it in exchange for looking for a model with greater autonomy, stability and power. On the other hand, if you want to take photos and record video of the highest quality, things change.
At a minimum, your drone must be capable of recording video in FullHD format (1920 x 1080 pixels). Do not look so much at the number of megapixels as at this feature. But, if it reaches the 4K UHD standard (3980 x 2160 pixels), the better.
Another important element is the integrated gimbal or gimbal. This element ensures that the recording will be stable no matter how hard the wind blows or how high the drone flies.
Also read : Digital Marketing
The drone motor
Without a doubt, the best drones have brushless motors. They offer higher performance and have a longer life than brushed motors, which are equipped by lower category models.
The autonomy of the drone
It is the maximum time that the drone will be able to fly without needing to recharge its battery. In this sense, very few models exceed 30 minutes of autonomy. Therefore, it is advisable to always carry spare batteries. Since they are necessary, our advice is to include their price in the final purchase value.
Drone with integrated GPS
Until not long ago, it was a characteristic of high-end drone models. But, today, it can be found in many others. This navigation element not only brings stability to the device. It will also let you know where your drone is if you lose it, and even make it capable of returning to you on its own when it starts to run out of battery.
Many GPS drones have a mode called 'Follow Me'. This is very useful if you want to record yourself running, climbing, cycling or doing any other activity. The device knows where you are at all times and takes care of recording you automatically.
Range of action of the drone
This is the maximum distance the drone can fly away from you without you losing control. Generally, it ranges between 50 and 100 meters. In any case, since you should never let the device out of your sight for obvious security reasons, it is not the most relevant purchase factor.
Proximity sensors
It is not uncommon for you to hit the drone against a tree or a lamppost. This device is prepared to withstand shocks, but that is not the problem. Really, it is that it stays hooked and that you cannot recover it. That's why proximity sensors are so useful. The drones that equip them can automatically avoid obstacles and avoid accidents of this type.
The added value of reconditioned drones
But there are more advantages to buying a refurbished drone. For example, at Back Market you can buy it with the same coverage as if it were new, that is, with a 2-year legal guarantee.
Also Read : WiFi Routers