Features And Main Benefits Of Traditional Marketing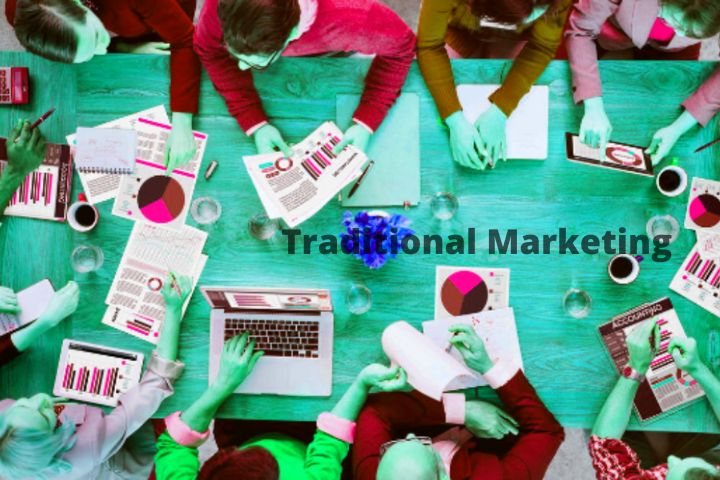 Traditional Marketing : The irruption of the Internet in the markets and the consequent explosion of technological tools have made many entrepreneurs think that the future of their companies depends exclusively on digital marketing. They believe that traditional marketing has become an obsolete resource.
It is true that a large part of the sales and marketing processes have gone from using physical media to virtual ones . Digital commerce is the best example of this, an increasingly widespread practice. However, this is not to say that traditional marketing should be kept in a drawer forever.
On the contrary, the irruption of digital resources can be a great opportunity to look back at it and see which of its practices are as effective as the use of a platform or a social network. In fact, when we talk about digital marketing we are basically talking about traditional marketing. The essence of the concept remains intact: seduction, attraction, increased interest in a specific product or service .
What Characteristics Define Business Marketing?
Basically, traditional marketing is the one that is done through physical media . It is the market modality that we have known until before the arrival of new technologies in the field of market strategies. However, to make the concept even more precise, it is worth pointing out other elements:
It is focused on the characteristics of the product or service.

Make sporadic contacts with customers.

Its objective is the constant increase in the number of sales.

Look for the immediate profit of the company.

Use direct advertising and with a massive approach.

One-way communication: from the company to the customer.

It focuses on value for money.

The positions of the client and the seller vary little.

The quality of the product depends on the staff; not from the client.
Traditional Marketing. What Advantages Does It Entail?
Contrary to what many think, traditional marketing is still valid. Moreover, in some cases it reports a series of benefits that technological tools, despite being a good complement, cannot provide. Let's see what they consist of and how you can get more out of them:
a) Direct contact
A smile or a handshake are aspects that still influence when it comes to closing a deal or making a sale. Digital sales are more direct and agile, yes; but it should not be forgotten that for a large part of consumers it is still important to have their interlocutor in front of them.
b) Physical presence
In fact, some are more demanding and prefer to come into direct contact with the companies or warehouses with which they are preparing to carry out an operation. They are among those who apply that old saying of "seeing is believing".
c) Tests with clients
Tastings, test campaigns or extended free services are aspects of sales that are difficult to obtain through electronic platforms. Is there anything better than tasting a cake that a company has just launched on the market? Or be the first to try the new beer made from natural grains? Digital media does not allow such a thing.
Also Read : B2B Advertising