Examples Of B2B Advertising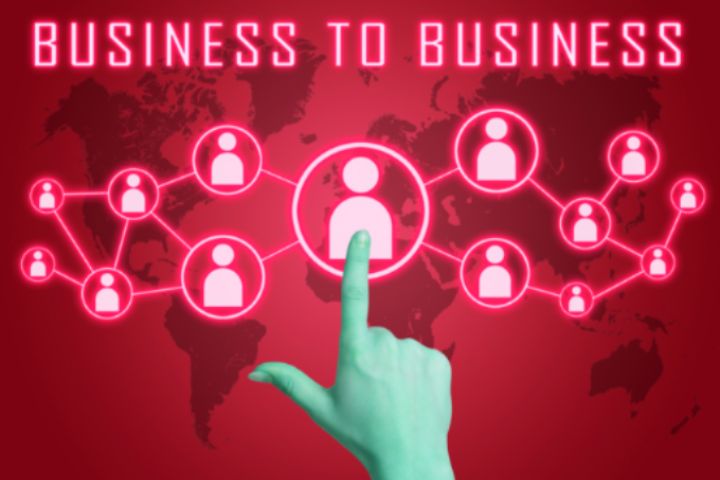 B2B Advertising : One of the most common business models in the world is the one that occurs between companies. This type of commercial relationship is known as B2B, or business to business, and occurs if your company makes a deal with a distributor, hires a software company or buys products from a supplier, etc.
But how does a company convince other companies to purchase its solutions? The answer is very simple: with the same strategy they use to convince ordinary consumers: through advertising.
In this article we will share some B2B companies that have launched impressive campaigns that will surely inspire you. Additionally, we'll briefly go over the types of B2B advertising you can adopt and how to run them at your business. 
What Is B2B Advertising?
B2B advertising are those strategies used by companies that aim to offer products or services to other companies. This advertising is distinguished from that directed at consumers because it is aimed at a specialized audience and seeks to promote consumption in large quantities.
Due to the fact that the products or services that are offered involve a greater volume of investment and require a more complex purchase process, the strategies that are undertaken must be more effective and focused. 
Also Read : What Is A Blog
Incredible B2B Advertising Examples
1. Godaddy
"Put your ideas online" is the name that GoDaddy has given to a series of advertising spots that aim to convince entrepreneurs to create their website and domain with the technology agency.
The name of this campaign is a nod to software developers and web designers who use lines of code to create beautiful page designs (and publish them online, too). To serve users who don't know how to create their page, GoDaddy offers a simple platform to take their ideas and projects to the digital world.
Without a doubt, it is an inspiring strategy for small and large businesses that want to achieve their business goals today.
2.Upwork 
Upwork, the job platform for freelancers, decided to get bold in 2018. That year it launched its "Hey World" campaign, with a very simple goal: to create targeted marketing to real-life people. The strategy was a complete success; so much so that personalities like Elon Musk and Dwayne Johnson received help for their professional projects. 
The mediums they used ranged from social media to traditional marketing such as billboards in prime locations. This campaign resulted in several Fortune 500 companies  using Upwork's services  since the launch of the strategy. 
3.Shopify 
Last year, Shopify launched its " Let's make you a business " campaign with the purpose of encouraging upcoming small businesses to use the retail platform to run their business. 
The greatest thing about this campaign is that Shopify sought to be everywhere, so that a possible entrepreneur, who needed just one push to decide to start his business, would see one of his ads. Although it may seem a bit intrusive, the way he handled his communication was so clever and funny that users didn't even bother. 
4. Dropbox 
B2B advertising for talent attraction is also very important. It was certainly something that Dropbox did very well with their #LifeInsideDropbox campaign, showing the commitment of their employees. In this strategy you can see the collaborators expressing their interests and experiences through a hashtag with the name of the campaign. 
5.Wix 
If you can't beat the enemy, join him. This was just what Wix did. This platform, dedicated to cloud-based web development, realized that its past announcements were annoying users a bit. Therefore, they decided to launch a campaign on YouTube to let them know that they were reading their suggestions.
Their "Things You'd Rather Do Than See Another Wix Ad" campaign has been a hit since its launch. Currently, it has over 70,000 views and hilarious comments from users accepting defeat and applauding Wix for such an innovative idea.
Also Read : Online Business