Some Tips For Setting Up An Online Business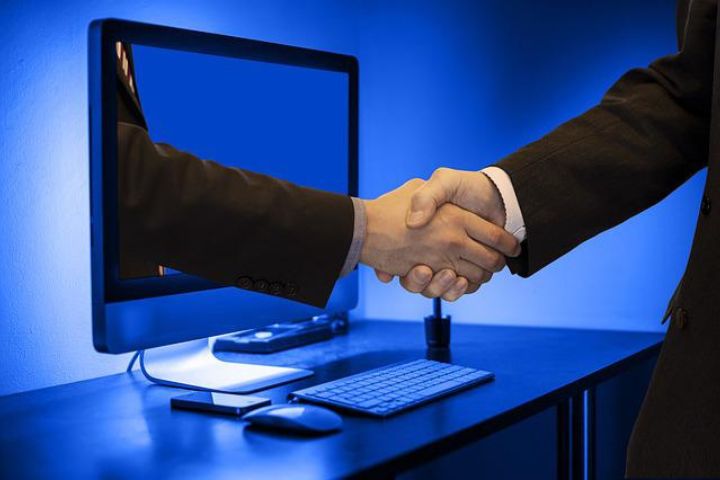 If anyone plans to set up an online business, I am going to give you some recommendations that can help you focus your project in the right direction. I am going to help you in this article with some of the features of the Wix platform, which allows you to create a website completely free of charge.
Focus Your Business On Something You Are Passionate About
It is advice that I like to repeat whenever an entrepreneur asks me what business idea I could suggest. Starting a successful business sometimes involves a lot of sacrifices, and if you want to succeed, it's important to stay motivated. And there is nothing more motivating than working on something related to one of your passions. 
So your first task is to discover what you are passionate about if you haven't already. And if you already know, you have to find a way to turn this passion into something you can monetize, in this case with an online business.
You Might Also Like : WiFi Routers
Choose the format of your products
You basically have two options: physical products or digital products. Both options have their advantages and disadvantages.
Physical products are considerably more difficult to copy, and cannot be pirated. That is an important advantage in online business. The downside is that you have to send them, and that implies some logistics and a transport cost. 
The main advantages of digital products are that they can be sent to any part of the world instantly, and at no cost. Many times, you can get a lot of profit from an initial job (writing a book, recording a video), selling your digital product over and over again with zero marginal cost. The downside is that sometimes you can be copied and/or pirated, but you have tools to protect yourself.
On the Wix platform you can upload your videos or make a profit from them by selling, renting or subscribing, and with formats that can be adapted to your users' devices and in HD quality. And if you are a musician, you can also easily sell your songs.
Build credibility
Having an online store is great, but you have to create credibility. And you can do that in a simple way, providing added value with respect to what you are selling. 
A good trick for that is to offer free information to your users. You can use a blog, a podcast or a video channel, among others. The most important thing is that the information you are going to share is really interesting, and shows your target audience that you are an expert in your business area.
Choose a format to communicate that makes sense with what you sell and with your target audience. In the previous case, of the lawyer, a blog may be the best medium, but if what you have is a musical group and you want to sell your songs, probably sharing some videos of rehearsals or live concerts is more appropriate.
Incorporate useful functionalities for your users
Depending on the type of activity you have, you should consider incorporating features that can add value to your users. 
For example, if you are hosting an event, you may choose to embed the Wix Events App, which allows you to add the event to your website, track RSVPs, manage the guest list, as well as generate a guest list. This makes life easier for your guests, as well as being a great management tool for you, as it centralizes all your topics in one place.
Think about the features that will help you stand out unless you are an online store like the others. To do this you have to think about the needs of your buyers, beyond the products you want to sell them.
Also Read : USB 3.0