ETL: Extract, Transform And Load Process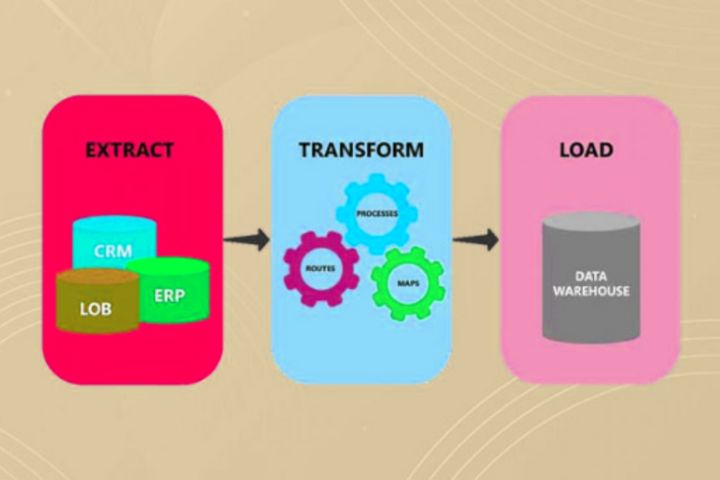 ETL Process : The vast majority of companies have large amounts of data, often accumulated over years. However, it is very likely that this data is stored in different places and in different formats, which makes it difficult to exploit and extract knowledge.
If we want to take full advantage of the opportunities that data offers us, we first need to organize and consolidate it. And our travel companion in this process is an ETL tool.
Characteristics Of The ETL Process
Every business has different data and different needs. However, there are characteristics common to all ETL processes:
Complexity. Companies can find themselves with large amounts of data stored for many years and generated by their various departments (financial, engineering, marketing, sales, etc.).
In addition, this data is scattered – and isolated – in different silos: relational databases, CRM, marketing automation tools, customer service solutions, among others. Extracting and consolidating all this information is an extremely complex task.
Continuity. In addition, to perform accurate analysis, it is necessary to keep the Data Warehouse constantly updated. For this reason, it is important that the ETL process is carried out at regular intervals, detecting changes in the information contained in the sources, extracting the new data, transforming it and loading it into the data warehouse.
What Is This Process For?
ETL is a powerful method that can work alongside data integration and management tools to meet our company goals. Some use cases include:
Data migration from legacy systems with different data formats.

Data consolidation as a result of a business merger.

Collection and fusion of data from external suppliers or partners.

Integration of new data sources such as

social media

, videos, devices connected to the internet of things, among others.

Integrate with Data Quality tools to ensure data is reliable.

Work with metadata to allow data traceability.
Main Benefits Of The ETL
In summary, the main benefits that an ETL tool can provide to our company are:
Allow extracting and consolidating data from multiple sources.

Provide deep historical context about our company and business.

It facilitates the analysis and reporting of data in a simple and efficient way, through visual representation.

Increase productivity and facilitate teamwork.

Allow adaptation to the evolution of technologies and integrate new data sources with traditional ones.

Allow strategic decision-making based on data by company managers.
In short, ETL puts us in a position to extract from them the knowledge that can help us solve our business problems and be true data driven companies.
Challenges Of ETL Processes
ETL processes are essential for every company. However, they encounter important challenges that you have to overcome to adapt to the new needs:
Real-time data processing. Every day more decisions need to be made faster, which contrasts with the batch operation of traditional ETL systems, which have to be adapted to operate as close as possible to real time.
Increase the speed of data processing. The increase in both the quantity and the complexity of the data sometimes makes transformation tasks difficult. In this sense, the concept of ELT ( Extract, Load and Transformation ) was born, which postpones the transformation in last place, already being carried out in the target system, and taking advantage of the calculation power of the database engine.