Email Marketing Campaign: What Is It? How Does It Work?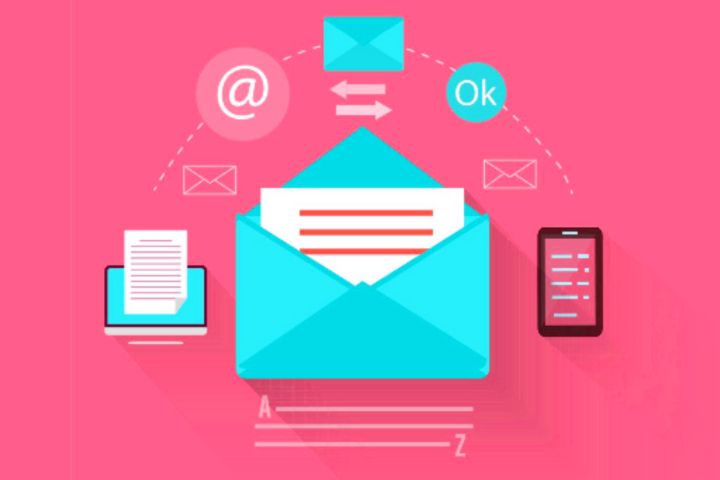 Email marketing campaign is the systematic and structured use of email to initiate, maintain and consolidate a relationship between a brand and its customers. It is one of the most used media in relational marketing. This is due to its impact and profitability as a marketing medium.
Messages are presented as text only or as text with images. The tone of these messages should be friendly, and almost conversational. The goal is to build relationships and establish or strengthen them. Lasting relationships between the brand (or a member of its team) and the recipient.
Emails are relationship marketing tools and therefore the content must adopt the customer's perspective, needs, priorities, and preferences. This approach is the opposite of what is advocated in advertising. Take the point of view of the brand. The brand is presented to customers and exposes its attributes, values, ​​and image. If you are going to create a brand from scratch, you must maximize your email marketing campaigns from the beginning.
Email marketing grows the relationship between the brand and people.
An email marketing campaign sells and creates lasting relationships. According to a study by hosting, the return on investment of email campaigns is an average of 122%. This figure is 4 times higher than the ROI of social networks, mail, and digital advertising in general.
Also Read : Content Marketing
Categories
Email marketing campaigns can be grouped into five main categories based on their function, structure, and content:
Promotional emails
Emails or sequences of emails intended to present customers with promotional offers or product and service launches with the aim of triggering sales. We believe that these emails should also include complementary content, which helps the client to make a decision.
Flash emails
One-off emails focused on very short offers. The goal is to trigger a purchase by creating urgency. They tend to target people who are looking for bargains, who are hesitant to commit, or who are in the consideration phase of their buying cycle.
Email content
Informative emails whose objective is to present the customer experience associated with the products or services offered by the company. They include feature articles, video content, and expert advice to help the customer better understand the experience.
Emails activated
Automated emails that are sent to a customer based on an action or behavior. These emails are used to highlight abandoned shopping carts or offer conversion offers as a result of viewing web content.
For this and many other reasons, you should focus on lower-volume email marketing campaigns. These micro-targeted campaigns target people who are most likely to need our products. By doing so, our engagement rates will be higher. This increased engagement will in turn increase our inbox placement rate. This will create more interest in our posts and a better overall result in the long run.
Email marketing and technological innovations
Despite its humble origins, email marketing is experiencing a resurgence of interest including people generating campaigns to enhance their personal brand, why not?
Artificial intelligence, or augmented intelligence as some prefer to call it, is applied at various levels, including targeting. The AI ​​can predict who should be included in a campaign based on the probability of need. On the other hand, it also participates in the creation of the message. AI allows us to optimize content based on how receptive our customers are to certain types of content. It also allows you to analyze the tone and feeling that most resonates with each individual. Technological advances and big data segmentation allow us to generate an email marketing campaign faster and more efficiently.
Email marketing and spam
Email marketing is too often associated with spam. These irrelevant communications pollute the inboxes of customers and companies. But a commercial message is not necessarily spamming.
The importance of authentication and configuration
There are devices to limit the appearance of fraudulent emails. These include authentication protocols such as SPF, DKIM, and more recently DMARC. These protocols block any email that cannot prove its origin.
How To Develop Your Email Marketing Campaign Strategy
The subject line: find a catchy title
Although at first glance the subject line may seem secondary to the content of your email, it is not. In fact, it's the first contact your recipients will have with your email and will go a long way in driving their decision to open it or not. Also, if your email marketing takes the form of a newsletter, you should never assume that the recipient will necessarily read the content of the mailing just because they receive it every month.
The content of the email
As the cornerstone of your email marketing campaign is undoubtedly its content, this point will be of special importance. The important thing here is to give your mailing list members a reason to read you, as they are often inundated with a large number of emails each day. To stand out, ask yourself what you have to offer that sets you apart from the competition, as this will give you the opportunity to quickly grab the attention of your readers.
The use of images
When it comes to the visual aspect of your email marketing campaign, integrating images will definitely be an advantage. An image not only provides a concrete illustration of the service or product offered but also breaks up the monotony of continuous text and lightens it up.
The mailing list: how to reach your readers
To collect names for your mailing list, include newsletter signup forms on your website. Still not sure about your newsletter? These helpful tips will guide you in creating a newsletter that will engage your readers.
As a clarification, you should know that the anti-spam law authorizes you to contact a client with whom you have done business, as long as the last transaction with that client dates back to a maximum of 24 months.