Complete Guide To Creating An Effective Digital Marketing Strategy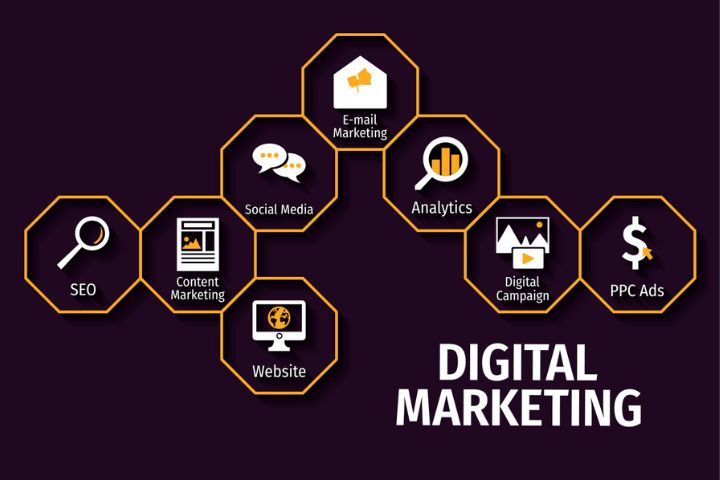 Digital Marketing Strategy : It's common to confuse a digital strategy with digital marketing campaigns, but it's important to know the differences. It's important to note that even if a campaign lasts a couple of years, that doesn't make it a strategy, as it's still a tactic that ties in with other campaigns to make up your strategy. 
1. Take advantage of the digital boom
The number of internet users in the world grew by 7.3% and reached 4,660 million users. 
2. You target your ideal audience through the right channels
As we mentioned, one of the great advantages of digital marketing is that you can create a defined audience that fits with the target audience that your product or service may really be interested in.
3. You can monitor and supervise your campaigns in real time
A very important aspect of digital marketing is that you can easily track your campaigns. 
4. You get a higher ROI
Digital marketing strategies have an amazing return on investment and one of the most profitable is email marketing. For example, it is calculated that for every 1 USD invested in email marketing, it gives you a return on investment of 42 USD on average.
5. You can adjust it at any time
You simply could not do it with a television ad, for example, and you may have invested in a strategy that did not give you the expected results.
Objectives Of Digital Marketing 
The objectives of digital marketing are precisely that goal that you want to achieve; it is the raison d'être of your campaigns. To determine them, it is important to analyze your areas of opportunity and your weaknesses. In this way, you can have a more focused and clear path of where you want to go and what you must undertake to do so.
It refers to the discipline that is responsible for the extraction and study of relevant information on the status and evolution of a digital project. It allows better decisions to be made in real-time and is very useful for evaluating the success of strategies and improving future ones. 
It is a term used to measure the number of people you seek to impact through a campaign.
It is a term used to indicate the total number of unique users who view content that has not been previously advertised.
It fulfills the same function as organic reach. The difference is that it measures the users or customers who have seen your scheduled content; for example, paid advertisements.
It is a process that is carried out to optimize the activities of a company and improve its productivity. It is done through specialized software and each area can determine what tasks it wants to automate, for example, customer segmentation or entering information into a database.
Refers to the ad format used on websites. It can be made up of various elements such as text, images, and even videos. It seeks to attract the attention of users in order to promote a product or service.
It is a type of written content that seeks to achieve a good lead nurturing strategy; that is, user nutrition. Information of interest is provided to users so that they can solve their needs or challenges when they seek information about a product or service. Blogs are used most of the time for inbound marketing and SEO positioning strategies.
The buyer persona is a fictitious description of a company's ideal client. It is used to know how the person to whom the strategies and advertisements of a digital marketing campaign will be directed could be. This resource determines an age range, personality, lifestyle, and location, among other elements, that help put a face on the target audience.