9 Email Marketing Automation Strategies To Optimize Your Marketing Funnel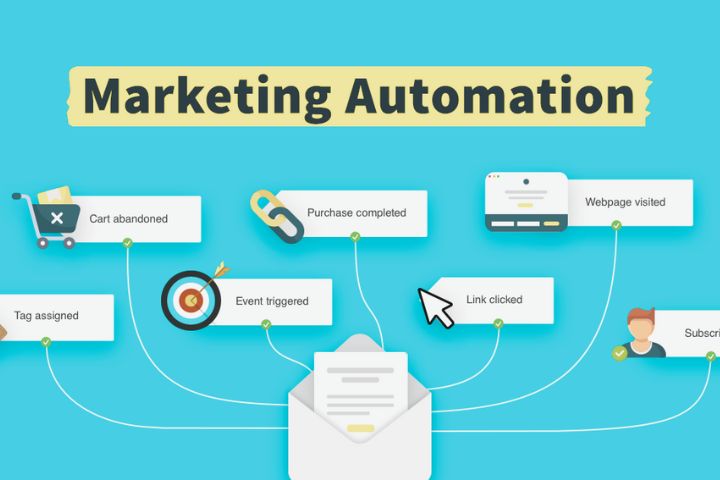 Email Marketing Automation Strategies : You have probably spent quite a bit of time and effort generating new leads through digital marketing strategies. You've made use of landing page campaigns and social media lead generation strategies – you know what's next?
1) Understanding Email Marketing Automation
Before we get into how to make the most of email automation to nurture your leads, you need to better understand what it is. Believe it or not, email marketing automation is not as impersonal as it may seem.
It really is an amazing way to build relationships and grow your business – if you do it right. Being able to deliver amazing content that is contingent on your lead behavior can help drive even more traffic to your website, help increase overall social engagement, and ultimately lead to higher sales conversions.
2) Plan your email automation campaign
If you want to create a successful email marketing automation campaign, you have to understand what result you're trying to achieve. Find out what your specific goals are. Do you have measurable results? Who do you want to target exactly?
Some of the other goals include creating ongoing engagement with your customers to help develop a stream of repeat buyers; increasing engagement levels through your social media; driving more traffic to your real site; build more brand awareness through content and education, and converting your free trial customers into real paying customers.
Some Steps You Can Use To Plan This Campaign Are:
1) Make a list of your goals
This will help you demonstrate the effectiveness of your automation campaigns or also known as marketing automation.
2) Determine who your potential customers are
It's important to create a list of demographics, criteria, and online behavior from past interactions with your business. Find out if your target is a dormant lead or a new lead and if they are actively engaging on your social media sites.
3) Segment your email marketing funnels
Once you know your potential customers, you must keep in mind that not all of them are going to be interested in the same things. This means you can't send everyone the exact same messages. Segmentation is a great solution.
4) Create solutions for audience
Why would someone want to read an email from you? While you may have amazing things to offer or be able to solve a problem your audience is having, they'll never know if they don't take the time to look at your email.
5) Create a persuasive CTA
After you have created your message full of value and personality, you have to focus on the call to action (CTA). Without a doubt, this is the moment to which you should pay more attention since you want to persuade your client to carry out the action you want.
6) Landing Page Development
It's important that the landing pages you create are ultimately consistent with the emails you're sending. Having cohesive images and messaging is going to help increase your overall conversion rates.
7) Use A/B testing, tracking and make sure you measure your results
It's important that you take the time to test your emails to create a fully optimized and automated email marketing campaign. Make sure you're testing your emails at every stage of the campaign you're creating.
8) Optimize and repeat
One of the biggest benefits of an email campaign is that it's easy to adjust. In fact, you can test the campaigns you've created on an ongoing basis. Some of the ways you can optimize your email is by looking at the frequency, day and time, CTA, "source line", message body and subject line, and much more.
9) Don't give up
Remember, when it comes to your email automation efforts, there is more than one email you can send. Just because the prospect didn't act on the first email you sent doesn't mean it's a lost cause. The key is to make sure you keep nurturing the potential customer. This is automation.
FAQ:
1). What is email marketing automation?
Email marketing automation is a strategy marketers use to send triggered or scheduled email messages to subscriber lists. Marketers can send personalized messages to customers and prospects based on a schedule, or when a specific condition is met.
2). What are the advantages of email marketing automation?
The main advantages of email marketing automation are as follows:
Automated personalization helps increase transactions.

Send more relevant emails through segmentation.

Save time and reduce costs by sending automated transactional emails.

Send scheduled emails that sync with customers' buying cycle, such as 7 days after a purchase action/event.

Nurture leads with an automated drip campaign.
3). What is an email marketing automation strategy?
It can be defined as a set of procedures that an email marketer follows through automated tasks to achieve the intended marketing goals through email marketing.
4). What is an email marketing funnel?
An email marketing funnel is the series of stages through which a user goes from being a visitor to being a customer. The stages are: Visitor -> Subscriber -> Potential Customer -> Qualified Customer -> Customer.
5). Any tips for an email marketing funnel?
Here are some tips you can follow to optimize your email marketing funnel and make it more effective:
Create a funnel in Google Analytics and test it by setting conversion goals like views on a page, time on a page, pages/screens viewed by a user in a single session, etc.

Analyze your landing page to see if you have concise headlines, clear CTAs, and the right number of links.

Anticipate the objections of your potential customers

Plan to serve beyond the sale