What Is Email Marketing And How Is It Done?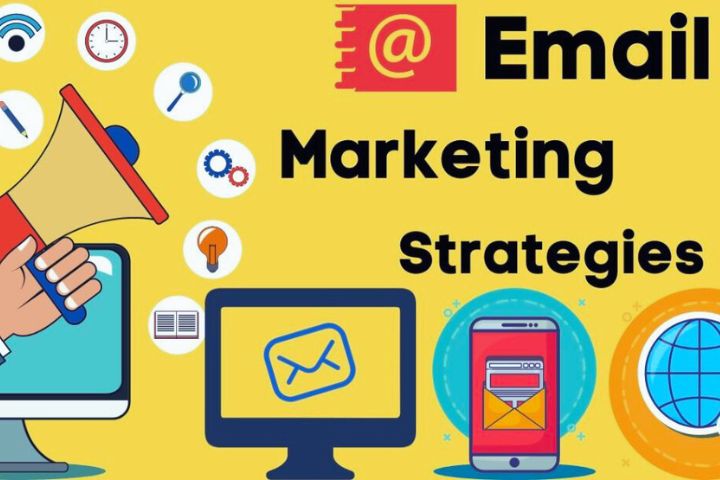 Email Marketing : It is estimated that in the year 2023 there will be 4.3 billion active email accounts.
For that reason, it is one of the most interesting and effective marketing strategies that you can use in your dropshipping store with DSers. 
However, you may feel overwhelmed with so many marketing channels available to you to ensure a steady stream of sales.
We are not going to assess here which of the available channels is better to achieve more sales. But we can assure you that the best way to fill your sales funnel with potential customers is by doing email marketing.
Advantages
If you have doubts about whether it is convenient or not for your business to do email marketing, rest assured that your competitors are already fully involved in this type of marketing strategy. 
Many online stores periodically send newsletters to their subscribers as a way to do content marketing with those who are part of their email list.
The advantages are considerable:
Scalability: a massive email can be sent without its personalization suffering. In fact, if you write it well, the receiver will think that you have written it exclusively for him.

Positioning: if you correctly follow the basic principles of content marketing in your email marketing campaigns, you will be able to be continuously in the minds of your customers, without being tiresome or heavy.

Accessibility: Market segmentation has caused more and more specialized social networks to appear based on the type of content, which means that people use only a few networks. It may even happen that many people do not use the networks. But it is very rare to find a person who does not have an email.

Speed: the fastest and most efficient way to communicate news or promotions is through email. Therefore, this tool is perfect for announcing, for example, exceptional offers.

Cross-selling: many online stores take advantage of the first contacts by email, when a customer registers in the system and places their first order, to offer complementary products or upsell products with more features than those initially purchased through automated emails.
Also, if you have a dropshipping business, can be very useful from three different points of view:
Improve the notoriety of your online store: email marketing campaigns are ideal for more people to have news of the existence of your ecommerce.

Provide more sales – The main goal of your store is to sell more products. And email marketing is essential for sales to skyrocket.

Boost your branding and your brand strategy: a good email marketing strategy will greatly boost the brand image of your

business

.
10 Email Marketing Strategies:
1. Select a good platform
Since it makes no sense for you to manually send emails, you have to use email marketing tools that help you automate the processes.
2. Use a professional or corporate email address
Email addresses with free domains like Gmail, Yahoo, AOL, and Hotmail are designed for personal use and not for commercial purposes.
3. Build a strong and robust subscriber list
Regardless of how you design your email marketing strategy, it will be more effective if you get a list of subscribers to your newsletter made up of people who really want to be in contact with you and receive the information you send them.
4. Plan the sending frequency based on your strategy
Before launching your email marketing campaign, consider how often you would like to communicate with your customers.
5. Experiment with subjects
The subject of an email, like the title of a blog post, is crucial for users to open that email and not end up sending it to the trash without giving it the slightest chance.
6. Pay special attention to the call to action button
The basic rule is that every email should include a call to action. Rarely do people carefully read the entire content of an email. Instead, what they do is quickly skim the text and then click on the big shiny button, which is where you should include your CTA ( call to action ).
7. The visual elements in your email marketing campaigns
The priority is to make it easy to read and scan, using a visual design that allows you to navigate through the message quickly and focus only on what is important.
8. Use interactive elements in your email marketing campaigns
To keep your audience interested, use interactive elements in your email marketing strategy. Nowadays, technology allows you to send videos, animated GIFs, etc.
9. Set up automated emails
Automated emails make all the difference when you use email marketing for eCommerce.
10. Track the results of your email marketing campaigns
The final tip you need to know about email marketing has to do with tracking the results of your campaigns.