Top 10 Social Media Digital Marketing Trends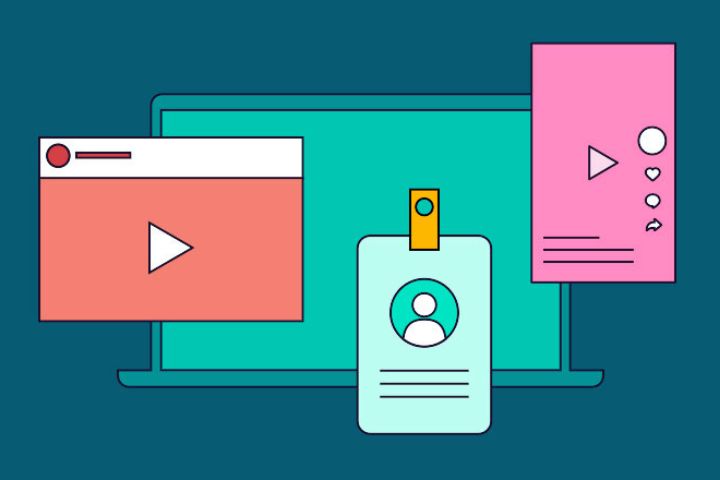 Social Media Digital Marketing Trends : The current market is in the era of the consumer, already fully consolidated. It is a stage that was developing little by little but the pandemic completely accelerated. Consumers are the ones who decide the future of brands, they want more personalized content, faster service, and better experiences. Therefore, it is vital to know the most important trends in digital marketing in social networks.
Here are the top 10 social media digital marketing trends this year according to a report by Talkwalker
1. Tik Tok is the leading social network
If there is one trend that is practically guaranteed as 2023 progresses, it is the dominance of Tik Tok as a social network. The short-form video platform has broken download records, becoming the go-to app for connecting with current and future consumers. This is due to its algorithm, a highly personalized recommendation system, helping brands gain exposure and connect with the audience.
Tik Tok's growth is brutal: it had a 61% increase in mentions year over year during the first half, converted into new users. On the way to becoming a brand that stands for more than just entertainment. In addition, it has gone from just placing ads to allowing other direct forms of interaction with the consumer. This fact has changed the way many traditional industries have been marketing.
2. The rise of personalized ads and the end of cookies
As Google works to phase out cookie tracking by 2023, the future of personalized advertising on social media, for example, remains to be defined. While the "cookie-free future" looks promising for advertisers, good publishers, and consumers, those who have been profiting from privacy-invading user data collection will need to rethink their strategy.
3. Help from social media for selling
Instagram is a well-known social media platform. Instagram introduced new shopping features that allow social media users to purchase items without leaving the app. As 2023 progresses, brands must reassess the paths to purchase they offer and consider taking advantage of social media sales opportunities.
4. The adaptation of the content to the needs of the consumer
Social networks were already an integral part of our lives, the pandemic drastically increased their use around the world.
5. Net user-connected social media platform
64.5% of Internet users receive breaking news from Facebook, Twitter, YouTube, Snapchat, and Instagram instead of traditional media. With this increase in information comes the opportunity to broaden audiences and grow your connections with consumers, providing the information consumers want.
6. Influencer marketing
As the impact of these continues to grow, so does the weight and influence of these characters. Many of these have prospered with amazing audience growth.
7. Brands will lead the decentralization of social media
The most important things about social media are socializing, connecting, and maintaining long-distance relationships, the same things that the pandemic made that much more complicated. To counter this, brands need to redouble their efforts to ensure their platforms, apps, and channels include a social component.
8. Metaverses: what is this!
The Metaverse: An amalgamation of the physical, augmented, and virtual worlds. An unknown word a few years ago, the metaverse is rapidly gaining momentum. This umbrella term combines subsets of technology, merging them into a single entity. Brands were already slowly moving into virtual reality when the pandemic hit, resulting in a huge need for online socialization and interaction.
9. The importance of brand behavior
Consumers have high expectations, preferring brands that take the initiative to foster connections with their audience, as well as bring together people with different opinions. Brands must take a hard look at their actions, facts, and culture to stay on top in 2023. The pandemic has forced consumers to make changes to the way they live their lives, and as a result, they want more from the brands they follow and they buy.
10. The power of communities
Many companies approach social media the wrong way in the hope that something will stick. Brands need to be more strategic, with content shaped around the consumer, with the goal of establishing loyal and engaged communities.
Social issues that have been in the spotlight such as elections, the BLM movement, the #MeToo movement, sustainability, and many more have one important thing in common: they all have a driving force of communities behind them. A collective power that enables your cause, idea or mission. Social communities can come together and grow, often very quickly, and successful brands will be able to tap into these communities with the right message and intent.
Conclusion
More than ever, consumers must be the focus of every piece of content, strategy or campaign put into action. The secret to capturing an audience is engaging them, so it should come as no surprise that connection has been the underlying theme in all of the social media digital marketing trends mentioned.
Also Read : Graphic Design Business