Interactive Marketing Strategy, Its Focus On The Customer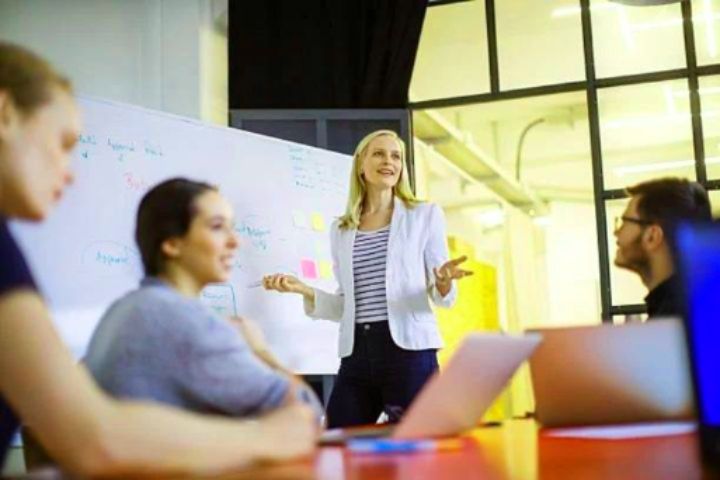 Interactive Marketing Strategy : Thanks to the Internet and the enormous current technological advances such as Big Data , we increasingly have more tools that help us understand, relate to and respond to the demands of our customers . On the other hand, today's consumers expect greater responsiveness from your brand. As a result of all this, the Interactive Marketing Strategy is one of the most effective ways to be closer and in contact with your customers .
But, do you know what exactly Interactive Marketing is? Do you know what its main benefits are? Do you know how to start it? What are the interactive marketing best practices you should follow to drive engagement and run effective campaigns?
What Is The Interactive Marketing Strategy?
Traditionally, companies only practised one-way talk. That is, they did not create a dialogue about a product, but simply conveyed a message for customers to accept or reject.
In contrast, interactive marketing creates a two-way dialogue between your business and your customers . Strategy becomes a dynamic process that follows customers instead of leading them.
Therefore, we can say that the Interactive Marketing Strategy is one that tries to attract or obtain some type of response from customers . That response could be joining your social network, watching a video, clicking a link, or commenting on a blog post.
The Interactive Marketing Strategy is based on user knowledge and involves tactics that respond directly to their wants and needs .
The goal of interactive marketing is to attract and keep customers who will become business partners in creating, buying, and improving products and services . Today's customers are no longer passive participants, but actively engaged in anand interactive marketing experience.
Key Steps In Interactive Marketing Strategy
Interactive Marketing is constantly evolving and growing. Every day new opportunities and methods arise. This makes it difficult for companies to keep up with the latest trends.
For this reason, it is essential that the Interactive Marketing Plan is well planned and focused. The key to success is to plan, listen, elaborate, activate and measure .
Establish The Goals And Objectives Of The Interactive Marketing Strategy
This first step is crucial for the campaign to be a success or failure. Keep in mind that the rest of the subsequent decisions will be based on the defined goals and objectives. Although it seems obvious, unfortunately, many companies neglect this step. 
Remember that if you don't know what you want to achieve, you won't be able to measure or know if the created campaign has had the expected success or not .
Some Of The Most Common Goals Are:
Improve brand awareness

Increase followers on social networks

Increase brand engagement

Grow in the number of subscribers to a newsletter

Convert prospects into customers

Etc.
Also Read : ABM Strategy