Best Small Business Ideas To Start In 2022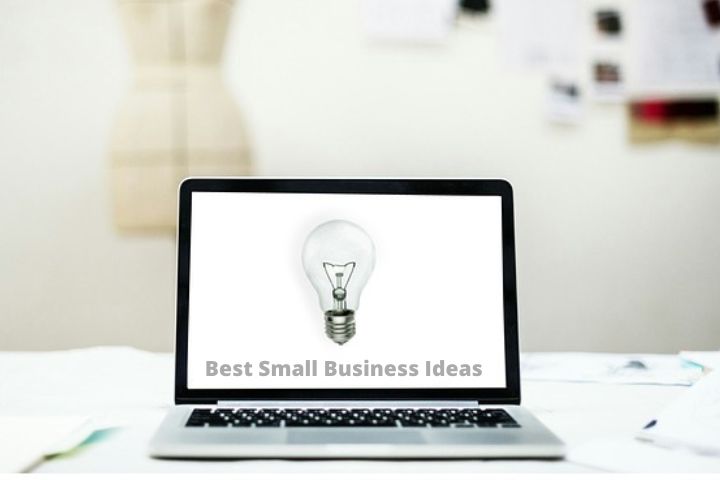 Starting a small business is a great way to earn passive income. Also, if you plan well and work hard, there is always a chance that it will turn into a very profitable job. With the right tools and determination, even the smallest business can grow into a multi-million dollar empire. 
Of course, choosing the right small business idea is the first stepping stone to success. From small investments to long-term strategies, we've put together a list of the most profitable small business ideas
1. Launch An ECommerce Store
Creating an online store is one of the safest profitable business options. Digital shopping has become mainstream, leading to an increase in e-commerce sales around the world.
The best thing about an online store is that it does not have the difficulties of a physical store. The initial expenses are not so high, since there is no rent to pay.
All you need is an inventory and an online store platform to get started. Among the wide variety of options to choose from, WooCommerce is one of the most popular, as it is used with the favorite CMS par excellence, WordPress.
A great alternative for small business beginners is to use a website builder. It is a comprehensive platform that includes everything from hosting and domain name to eCommerce solutions for new businesses.
How profitable the business will be will depend on several factors, such as the type of products and services offered and the size of the target market.
If you want to make money fast, try to sell products that have low production costs and high profit margins. Some popular examples are jewelry, video games, and phone accessories. Digital products are also a good option, as there is no need to store them.
To be successful as an eCommerce business owner, you need to be efficient in many different areas. You may have to dabble in product design, customer service, digital marketing, and many other roles. Although it may seem challenging, it can also be rewarding for those willing to learn on the job.
Also Read : Whatsapp Bot
2. Start A Dropshipping Business
Do you want to sell online without having to manufacture your own products? Dropshipping can be one of the best small business ideas for you.
This eCommerce business model requires you to work with wholesale suppliers. After establishing a partnership, you can request that your items carry your brand, which is known as white labeling.
When someone places an order, you'll alert suppliers to ship the product to the customer.
In short, you only have to worry about getting customers, while the supplier takes care of production, inventory and shipping. This is why dropshipping requires a minimum start-up cost , ranging from $ 150 to $ 350 .
If you are interested in starting a dropshipping business, you will need to join wholesale provider sites like Spocket or AliDropship. They will provide you with the products to feature on your website.
When deciding what types of items to sell, make sure you focus on a niche. This will help you establish your brand and make you stand out from the competition.
For inspiration, check out Notebook Therapy. This dropshipping store specifically offers lovely stationery products.
3. Become A Blogger
If you enjoy writing and sharing your passions, blogging can be one of the best small business ideas to start with. You can work from home, create content and earn money in the process.
Many personalities, like Molly Yeh, began their careers by blogging. Today, she has two cookbooks and hosts a show on the Food Network called Girl Meets Farm.
Having high website traffic is crucial to creating a bankable blog. Many companies see this as a great conversion potential, which will make them more likely to associate with you.
With 100,000 page views per month, you can earn between $1,000 and $10,000.
To ensure this, choose a blog idea that you are familiar with and that also has a large audience. This will help you build a large readership from the start.
Also Read : Big Data