Ramneek Sidhu – A Young Entrepreneur And Owner Of Digital Kings On Instagram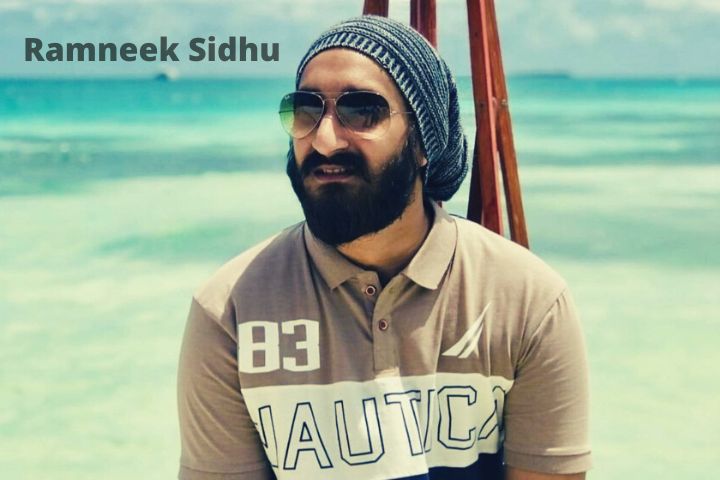 Ramneek Sidhu: There are many reasons why people are trending on social media nowadays. It could be for their fashion sense and how their chiseled abs look in a selfie. 
Yet, one of the most significant ways to get clicks is to be relatable. The fact is that everyone can relate in some way or the other. With our different backgrounds and lifestyles, there are a lot of different stories out there waiting to be told.
So it's no wonder that today's era is the era of digital marketing. People worldwide are seeing endless pithy posts on Instagram and Facebook. Among people who preyed on it is a 26-year-old digital marketing influencer, Ramneek Sidhu.
Do you know about Ramneek Sidhu?
Ramneek is a 26-year-old businessman from Mohali. He was born on 2 January 1995. He is a business owner. Also, he is an Instagram entrepreneur who posts under the name "ramneeksidhu01". He has successfully gained over 757K followers on his Instagram account during his tenure of 4 years. 
Digital Kings is a company that contributes to marketing and advertising. It works with Bollywood stars, International superstars, and singers. Digital Kings is one of the largest agencies that works with most of the top Indian and International celebrities.
Education and Career
Ramneek has put two of his academic expertise, BTech (Computer Science) and BSc (Business Management), into creating his company Digital Kings. He is the owner of Digital Kings, which is a BPO Company. Digital Kings has been using social media to help people communicate with their fans.
Between 2013 through 2016, Before starting his own company, he held the position of Head of Digital at a firm. Ramneek Sidhu has been featured in various media publications as well. Such as Business Standard, The Indian Express Times, and the Times of India.
When asked about the inspiration behind his life, he mentioned three names; Bill Gates, Jeff Bezos, and Mark Zuckerberg. According to him, these three people have the same idea and have the power to make it change. He also stated that he has the vision to bring one social platform to spread positivity worldwide. 
He also believes that Facebook and Instagram can bring about change worldwide. He mentioned Facebook founder Mark Zuckerberg when asked about the vision behind starting his company Digital Kings. 
According to him, a person cannot be successful without hard work. So, a person must keep struggling and working hard towards success even if they sometimes get into failures. Because failures are not permanent, and in the future, they will turn into blessings. 
Ramneek Sidhu's journey as an entrepreneur
Ramneek founded Digital Kings. Digital Kings was one of the top-rated marketing agencies at the age of 20 in 2016. His enterprise started him on his entrepreneurial adventure, which has never ended.
Ramneek's firm assisted countless expired brands. Also, Its personalities in staying afloat and returning to the top. 
How Do Digital Kings Become Successful?
It also works with celebrities and Bollywood stars to market their work. This is where his expertise in digital marketing comes into play, connecting the public part of one's life with one's professional life. 
Through his knowledge of social media, he has executed many marketing campaigns for various businesses and people throughout India. Social media networking is a demanding task that takes time and effort. He has a great connection with the fans, followers, and subscribers of various celebrities, such as Bollywood stars like: 
Digital Kings is one of the top digital marketing firms in India. The firm specializes in creating a robust social media marketing presence for a client's content or products. Digital marketing campaigns for clients; targeting the right audience for a client's content or products through modern marketing techniques and personalizing social media posts for clients so that they can connect with their audiences more.
Ramneek believes being social is one of the keys to success in today's era. Because he thinks it is essential to build relationships with his consumers and customers. It can be done via social media, and as he says, "if you want it to strive for excellence." 
What Is Behind Ramneek Success?
Ramneek Sidhu endorses this social media marketing agency because of their genuine intention. So he can help people an active presence on social media. They want to help people grow by developing a solid relationship with them. It means you can get the best out of what you are investing.
He also endorses Digital Kings because they pride themselves in having their clients come first before their profits and reputation. They are willing to go the extra mile to see the success of their clients, whom they view as partners, not customers. 
What Is Ramneek Sidhu Doing Nowadays?
He is also very active in participating in many local and national events, which help him to grow as an entrepreneur.
He has been hosting many events and workshops for upcoming entrepreneurs. So he can help them understand the world of social media.
He puts out blogs and good articles online that teach people how they can get a hold of the world of social media marketing.
His hard work has transformed his business into a successful business. It is now employing many other people.
He has helped others by giving them work and knowledge, which are now mentoring other newcomers themselves. 
What Can We Learn From Ramneek

Sidhu?
Anyone following Ramneek Sidhu's journey and social media posts has seen that he doesn't let anything get him down. He is always positive, optimistic, and happy to share his successes and experiences.
He always has something he wants to say to the world, which carries on into his work life. He believes a positive attitude is of great value in life and should be consistently upheld. It can be seen via his social media accounts. He always keeps the mood light and humorous, never taking himself to.
The companies that endorse him have successfully built a stronger relationship with their followers. He helps them find an audience they might not have thought they had to begin with. Also, he helps them create their brand online through social media marketing. Ramneek has been very successful in his journey of entrepreneurship. His mindset and attitude are ways for all entrepreneurs to pick up from him.