How To Successfully Open A Headhunting Agency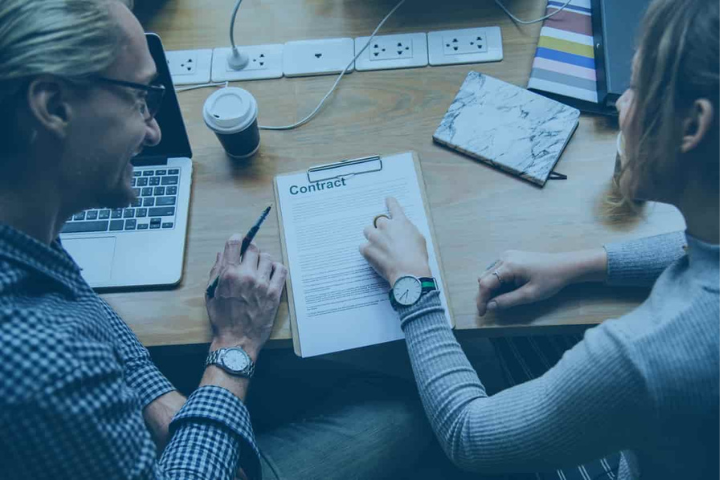 A headhunting agency can become big business at a time when there is a huge shortage of workers for companies.
In the midst of a serious problem for companies due to the lack of workers, setting up a headhunting agency can become a more than interesting business. However, entering this sector requires extensive knowledge of the labor market, as well as a network of contacts that is solid enough to be able to add value to clients.
In its purest meaning, a head hunter -or head hunter- is a professional specializing in the search and recruitment of outstanding professionals in different sectors: artists, engineers, web designers… All market segments can be susceptible to their activity, which makes a headhunting agency a very versatile business.
However, not everyone is capable of going into the headhunting industry successfully. Before entering this business, it is necessary to have some experience in human resources, as well as to have the information and knowledge of the market to successfully identify the most suitable professionals for the client.
Also, unlike traditional HR agencies, headhunters are often specialized in recruiting middle managers and senior executives, making them a more expensive – but often more effective – solution for their clients.
The Keys To Setting Up A Headhunting Agency
Who uses a headhunting agency? This first question is one of the keys to success in this market. Although there is a tendency to think that the clients of headhunters are only companies that seek to recruit qualified personnel, the truth is that this sector also includes other types of profiles that can become quite profitable assets.
For example, there are many professionals who decide to work with a headhunting company in search of new job opportunities that allow them to progress in their careers. Therefore, it is a versatile business, serving both companies and professionals.
How much does a headhunter get paid?
The rates of a headhunter vary quite a bit depending on the type of company, the time to find a specific professional profile, the difficulty of the sector… However, there are some conditions that are usually common in the sector.
In most cases, headhunters charge a commission to their client, which usually corresponds to a percentage of the agreed salary. Unlike recruiters, who normally receive between 15 and 20%, a headhunter can earn up to 30% of the candidate's annual gross salary, explains Luis Truchado, a partner at Eurogalenus/ECI Group, in Expansión.
This condition means that the remuneration of a headhunter does not depend so much on the number of clients in the portfolio. For example, a top executive can leave several tens of thousands of euros in the company's accounts in a single operation, while several operations with lower-paid middle managers can add up to less money in total.
The requirements to be a good headhunter
Although headhunting agencies are usually very lucrative and profitable businesses, the truth is that dedicating yourself to this sector requires professional skills that are quite difficult to obtain.
The first one is a good network of contacts. A headhunter lives on his relationships and his ability to find the right candidate for a position, often highly paid and affected by a shortage of talent. Therefore, meeting many people is one of the essential keys to succeed in this business.
On the other hand, and although headhunters work in all sectors of the market, specializing in one of them is another of the fundamental factors for successfully starting up a business of this type: Keeping up to date with the needs of the sector, the companies that make it up, the average remuneration in each position.
International headhunter: a business opportunity
The shortage of workers in some sectors of activity is fostering the growth of new international talent detection techniques, a task in which headhunters play a key role. In this sense, specializing in several international markets can be a new opportunity to take this business to the next level.
The lack of demand affects six out of ten companies, according to the latest data from Manpower. This is the worst figure in the last 15 years and shows the seriousness of an international crisis that threatens to considerably slow down the economic recovery after the pandemic, something that should mark the world agenda in 2023.
The shortage of workers is not only affecting the most modern and specialized sectors. Spanish companies also have serious difficulties finding health workers, pharmacists, welders, millers, drivers, or forklift operators. In the latter case, the lack of demand in the logistics sector is especially important, due to the boom in e-commerce and last-mile deliveries that have occurred as a result of the pandemic.