How To Create A Fun Company Culture?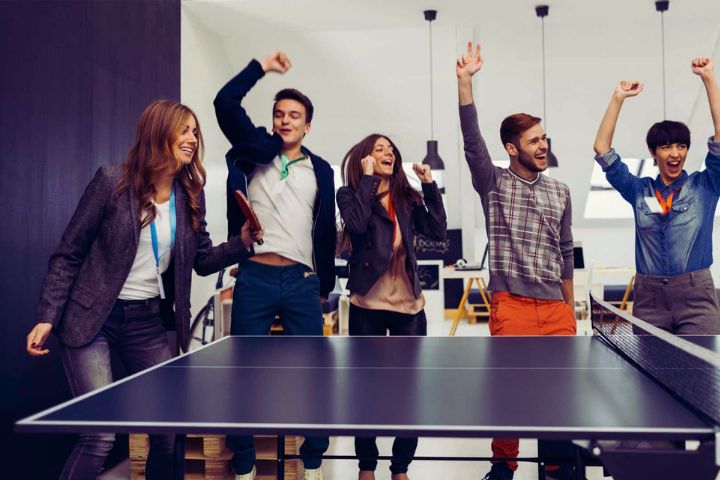 Fun Company Culture : We know that "just work and no play" can lead to less productive and dissatisfied workers. As early as the 1930s, management researchers Elton Mayo and Mary Parker Follett noted that aspects of human nature, such as relationships, were important motivators in the workplace. It was a radical departure from Henry Ford's statement that "men work for two reasons. One is for salary, and the other for fear of losing their jobs.
There was no time for fun in the world of scientific management and the stopwatch-driven efficiency movement of the early 1900s. But the script for a fun-environment workplace was rewritten by Silicon Valley startups during the boom. of the dot coms. This script is now epitomized by the office perks of tech companies like Google. These range variously from music and art studios, miniature golf courses, ping-pong tables, foosball, climbing walls, and even nap pods.
As well as making work life more enjoyable, there is strong evidence that having fun in the workplace has a powerful impact in terms of organizational benefits.
Fun in the workplace can also foster more positive attitudes, help teams become more cohesive, and help people deal with or recover from stressful work experiences while helping to develop stronger relationships.
So how can companies properly create a pro-fun culture and environment, with the right activities, to capture these benefits? An important lesson for CEOs is that fun in the workplace is highly subjective. Some employees may try to get to know their co-workers better during happy hour, viewing it as an opportunity to have fun and build camaraderie and team spirit. For others, however, this could fill them with fear.
There are a variety of factors that affect how people judge events as fun or not.
Have Fun Voluntarily
The more voluntary activity is, the more likely people are to see it as fun and enjoy participating. But that means being truly voluntary, as opposed to an activity that is technically voluntary, but where people still feel pressure to participate.
Fun From The Top
Workers are also likely to value fun in the workplace more if CEOs and leaders support fun. In simple terms, it's the difference between a CEO who, as everyone rushes to the break room for birthday cake, remarks "great, let's celebrate and then get back to the job."
Since organic fun is more effective than manufactured fun, it makes sense for CEOs to create an environment where employees initiate and organize various fun activities, rather than themselves.
Work pressure is also a factor. Employees with a heavy workload may see fun events as obstacles in their schedules.
Recognize Different Personalities
Personality traits are important. Optimistic people with a positive approach to life are more likely to welcome fun activities. Companies that have a strong culture of fun and believe in the benefits of hiring people who fit their culture are more likely to have employees who share the fun as a common value.
Types Of Fun
The difference is in the type of activity. Research suggests that events involving food, personal milestone celebrations, and workplace outings are better received.
But companies can also design physical spaces that encourage socialization and interaction in the workplace. They can also use newcomer onboarding and orientation as an opportunity to show that the company is open to fun and wants to encourage those kinds of interactions.
They are characterized by a willingness to blur the lines between work and non-work, and a desire to be themselves in their work life.
When it comes to competing for talent and building great teams with engaged workforces, companies that provide an environment where employees can have a little fun are likely to come out on top.
Also Read : 7 Tips To Increase Productivity In The Home Office