How To Build A Brand With Purpose?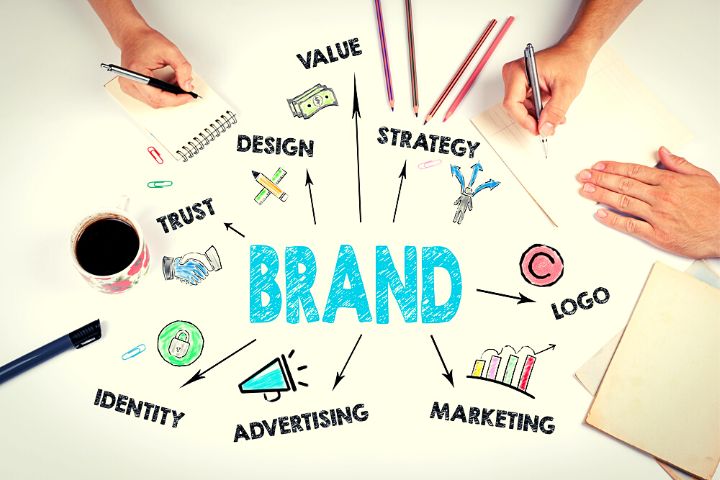 Brand : Brands, apart from offering a service, a good, or a contribution to the economy, must have a purpose that explains what they are for in the world or how they can help improve, change or reinforce the function of society. But how do build a Brand with Purpose?
One of the common problems in business right now is that many companies know their mission, only a few know their vision, and very few know their purpose. 
Having a well-defined purpose can become the differentiating element and the source of competitive advantage for many companies. And this, more than ever, at a time when the paradigm of business management is changing, where it is moving from the search to create value for shareholders to organizations with feelings, whose objective is to create social value for current generations. and future.
A Brand with Purpose will have twice the results of a traditional brand, which means that a new era has arrived in the corporate world. 
Times have changed, and now the first thing to do is commit, change our business model, and our way of working, and then communicate it. That is, the difference that exists now is that first, you have to do it and then count it.
Now, without a clear and recognizable purpose, it is very difficult for consumers to connect with an organization. In short, the purpose of the brand responds to who, what is, and how the company behind the product or service behaves. But building a brand with purpose is no easy task.
The Digital Revolution is a Cultural Revolution, it is not a technological revolution. This cultural revolution, as Miguel Justribó explains, empowers the consumer, makes him much more demanding, much more unfaithful, and much more informed and all of this generates a cultural revolution, which is transmitted to his relationship with brands and with the world in general. (politics, culture, social relations…). Therefore, this Cultural Revolution requires a flag and the flag of this cultural revolution is the flag of purpose.
Purpose has always mattered. The difference is that now we, as consumers, are much more aware and much more demanding, and therefore, we no longer only ask that we like the product or even solve a need for us, but before all that, we ask that the way in which that product is made, the reason why that product is made, is aligned with our objectives, our purposes. That ability to align one thing with another is fundamental. Before it was almost like an addiction, and now… " either you have a purpose or you are going to disappear ".
Four Basic Pillars:
Having a Purpose, as defended by Miguel Justribó. Companies must exist for reasons that go beyond just making a profit.

Commitment to stakeholders. Conscious companies must take care of each one of those who are involved in the activity.

Conscious Culture, the vision of the company must be based on trust, responsibility, transparency, integrity, loyalty, equality, fairness, personal growth, and attention.

Conscious Leadership, with a double mission: to manage the company while looking for synergies and creative solutions that keep the business in its goal of contributing to a common good.
Conscious companies cannot exist without Conscious Leaders, who are those who focus on 'we', instead of 'me'. Their goal is to extract the best from those around them to serve the purpose of the business by supporting each member of the organization and creating value for all stakeholders.
The Importance Of CSR In A Brand
The fundamental challenge of Corporate Social Responsibility, and it is being achieved much faster than we think, is to become the axis of the company around which the Sustainability Plans, the Inclusion Plans, and the Plans for Respect for the Environment will revolve . This does not mean that CSR people have to be the ones to do all this, but rather the ones who have to transfer that way of thinking, that way of working and that way of having the focus to all areas of the company.
Brand Works On Three Main Principles:
Currently, Telepizza has more than 45,000 employees in the world. They define themselves as a hiring and contact power with the world of work, like possibly a few others. And they decided that this inclusion in the world of work would not be limited only to giving opportunities to younger people, but to work very focused on people with some type of intellectual disability. To this end, they have a commitment to incorporate at least one person with Down or intellectual disabilities in each of their work centers in Spain (they have more than 750 stores plus factories, and offices). 
They believe that if they bring together people, companies, and ideas they will be able to do many more things. In addition, within the purpose of Telepizza, to come together to make wonderful things happen, they have donated 12 million of their boxes (which are their advertising support and which Telepizza uses as a sales tool) to different NGOs and foundations to give them what they most need it is visibility to make your projects known. This has allowed them to get involved in each of these NGOs to the point of making a joint Communication Plan.
Approach to the academic world: 
It is a gateway for the university world to enter Telepizza and learn how the company works in its different aspects.
Also Read : Hybrid Work