Business Gamification: More Than Just Games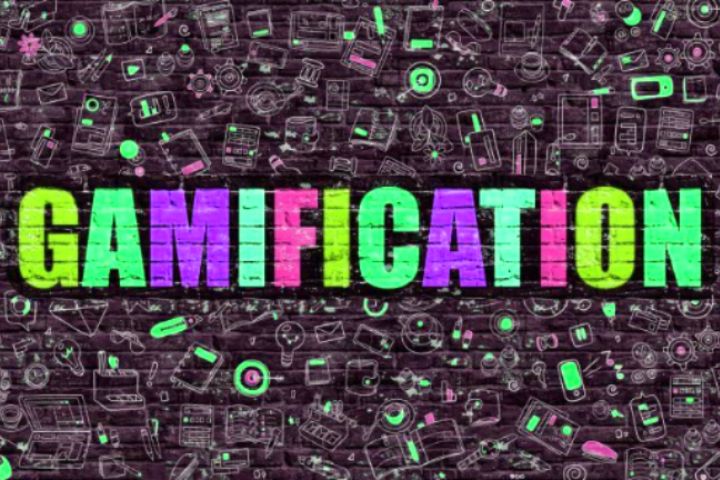 Business Gamification: It involves the application in non-game environments of aspects related to the game that involves receiving a reward, with the aim of motivating people to achieve goals that are not very attractive or creative per se.
It Appears That Video Games Are No Longer Just For Guys
According to recent research, it is possible through its use to obtain advantages and achieve educational and work objectives, among which the development of skills, the improvement of concentration, and the increase of vision stand out.
In this way, the use of gamification quickly spread to educational centers, marketing, and companies due to its proven effectiveness.
Psychologists and education experts recommend the use of video games as generators of new challenges and creativity triggers, as well as a novel way to banish boredom and fulfill everyday responsibilities.
Gamification In Companies
Companies have taken this global initiative for themselves because of its great potential. Gamification has allowed them to put an end to routine and monotony in those more repetitive activities.
By rewarding their workers, organizations achieve multiple benefits that we will see in detail below.
Promote group activities and joint learning
Gamification contributes a lot in terms of job training, but together with the development of cooperation between workers, it has extraordinary results.
In addition, companies have realized that it is possible to generate learning through non-traditional courses in which the video game is used as a simulator of possible situations or mechanics of the processes to be mastered.
All this increases motivation and productivity, the ability to solve problems and see challenges from another perspective, thanks to the opportunity employees have to have experiences that are different from the traditional ones.
Transforming individual goals into concrete missions allows work to become a game to be won. By being fully focused on it, the worker does not waste time on actions that do not bring any profit or contribute to the objectives set.
Within games, activities or actions have a purpose. Each player needs to evaluate their cards or pieces and develop a strategy that leads to victory. Imagine this dynamic applied to the company. It will surely allow eradicating those actions that do not add up and adding those that are efficient. 
On the other hand, gamification gives clarity to the objectives by avoiding misunderstandings.
As in any game, there are rules to follow and specific resources available.
Provide feedback and recognition
In companies, the lack of motivation has its origin mainly in the lack of recognition. It is known that approximately 75% of workers who quit their jobs do not feel valued for their efforts. Games provide just that incredible feedback and reward that workers need.  For this reason, they also become so addictive.
In general, in games you always receive points for your effort, accompanied by sounds of victory or congratulatory messages and it fills anyone's heart.
A worker who knows how he is doing his work reduces his level of uncertainty and is more easily available to improve his deficiencies and errors.
Determine the areas for improvement and the talent of the workers
Through gamification, companies can identify and measure the skills and abilities of their people. While the workers play, relevant data is collected on how they solve problems or reach a goal, as well as their failures and areas for improvement.
Measurement allows us to improve and identify what we are failing at, but it also makes it possible to know what we stand out for and what we are excellent at, aspects that can be strengthened.
Promoting team feeling and improving the work environment
Workers often achieve greater camaraderie when they share the game experience. This undeniably improves teamwork and communication. Employees feel part of something that satisfies them and gives them a new meaning. 
Gamification motivates by providing a reason for being to people and their actions. When you make them feel important, they go out of their way to act with enthusiasm and commitment.
The Future Is In Gamification
Before a generation of digital native workers. It is no coincidence that the gamification movement is so strong. We are on the verge of a radical change in the business world because in a few years the new generations of relief workers will be made up of digital natives.
Training and business performance will be fully linked to immersive learning and augmented reality, as well as game mechanics that simulate authentic and attractive environments in which workers can develop behaviors closer to reality but in a controlled manner.
The games will also enable companies to identify the benefits of diversity in their workforces. People with different skills will be part of transdisciplinary teams that will ensure the best results.
In addition to its successful application in talent management and human resources, gamification is a trend in service marketing. Organizations realize the potential of playful experiences to make profits and provide sustainable value. The greatest achievement is in its ability to build loyalty and retain customers.
For this, the gamification actions must be linked to those of engagement towards the enjoyment of the service itself.
Companies around the world are putting into practice solutions that introduce playful elements in their websites, apps, and computer applications that aim to generate specific behaviors in their customers. The accumulation of points for commercial transactions and their subsequent use through a catalog of virtual or real prizes are some of the best known and used to date.
Companies have finally begun to understand that there is no difference between their workers and customers. Organizations have learned that it's not just about interacting with people but about creatively designing new and fun ways to experience reality.
Also Read : B2B Advertising