Everything You Need To Know About Google's zero position?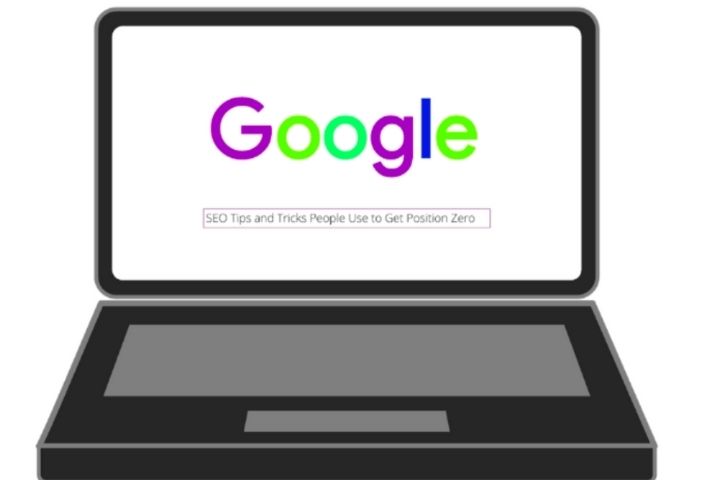 There are many queries on Google's zero position. It is the search result that is displayed at the top of the page with information that provides a quick answer to simple questions from users.
Those who are dedicated to digital marketing continuously look for the best options to get content featured in the SERPs, for their clients, whether through Google Ads ads, local listings, standard organic results or position 0. Everything is valid for that the results are positioned above the rest and generate traffic and conversions to our websites.
It is a distinctive way in which Google extracts short blocks of information from a web page and displays these results in a prominent position, considering them more valuable and relevant to users.
What Kind Of Content Is Displayed In The Zero Position?
The information that is displayed in this position is accurate and goes straight to the point, among it we can name the following:
Comparisons "price iphone 7 and 8".

Questions "How to do sums in Excel?".

Step by step, "cookie recipe".

Definitions "SERP"

Best / worst / top "top basketball number 1 in history".
There are different ways in which the content of your page should be presented in order to qualify for position zero:
Paragraph fragments are the most common since they offer short and quick answers to questions from users.

Fragments of item lists or "step by step", these can be instructions or the ingredients of a recipe.

Table fragments to queries refer to comparisons.

Suggested video snippets , this is where Youtube has a monopoly.
How Does Zero Position Favor SEO?
One of the fears that SEOs are presented with is: "If users can quickly find the answers to their queries at the top of the SERP, why are they going to click on your content?"
To see statistically based on a study by Ahrefs, for searches without paid ads, including a featured code snippet:
8.6% of clicks go straight to the featured snippet.

19.6% of clicks go to the search result just below the featured code snippet (that is, the number 1 result).
Here it is evidenced that the featured snippet steals clicks from the number 1 result.
In addition to this, it is important to take into account that 99% of the time, Google shows in position zero, a result positioned in the top 10.
It is worth noting that in SEO nothing is permanent, the results shown in Google Position 0 fluctuate all the time.
When Does Google Show A Featured Snippet?
Google displays a featured snippet when its algorithm recognizes that a search query is a question.
On the other hand, it is known that most of the featured code snippets are activated by long tail. This data supports the mantra of creating quality content always aimed at the user.
How To Get a Zero Position In Google?
It is a question that many ask, we can say that it is the million dollar question, how do I get my content to appear as a featured fragment?
In advance I tell you that there is no magic formula to get your content promoted to a featured fragment. So far we can see that a practically essential requirement is to have a positioned result for those keywords that interest us.
In addition, like any other SEO practice, you must take into account some aspects:
Create high-quality content

: this means that the content must be well researched and written to provide the user with valuable information. Under no circumstances copy or replicate other content found on the web based on synonyms. You must make sure that the generation of your entire website follows the best SEO practices.

Answer specific questions:

Google often displays featured snippets for searches where the person is looking for information on a specific topic. Keep in mind that for your content to have the best chance of showing up, you need to create pieces that answer specific questions related to your brand. The main objective is not to sell your products or services, but to help users, it is a more informational objective than a transactional one.

Structure your content:

To achieve this you can use a question and answer format to ensure that Google knows what specific questions you are answering with your content.