XBian Meets Its Creators And The Project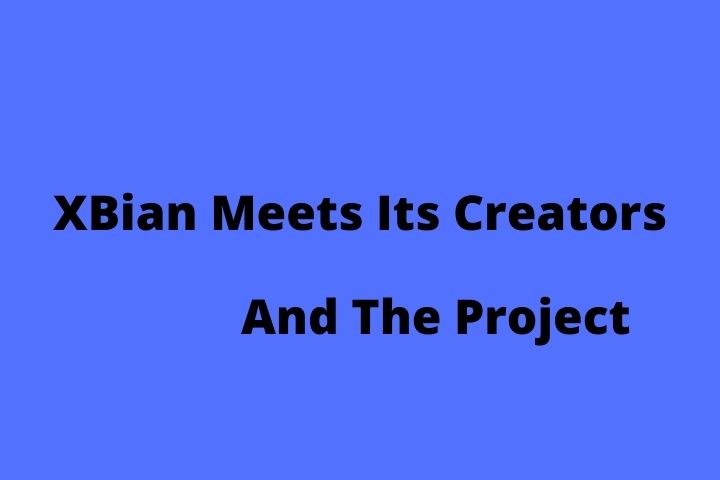 XBian : Thanks to the collaboration that we have been carrying out with XBian, today we bring you an interview with one of its creators, in which he will talk about how the project came about and how it has been developing to this day. I hope you like it and enjoy it as much as we do.
XBian : The Interview 
Hello Koenkk (he is the administrator and main creator of XBian), thank you very much for lending us some of your time, I would like you to answer the following questions:
Can You Give Us Some Information About XBian
I started this project on my own, in the summer of 2012, after receiving my Raspberry Pi. Because in my vacations I was bored and decided to try Raspbmc (another distribution for Raspberry Pi). I noticed that Raspbmc was slow since it didn't support hardfp (hard floating point, a system that uses the CPU to perform floating point operations instead of emulating this behavior via software). Therefore I decided to create an XBMC distribution that would support it.
When I made the first version, I posted it on the Raspberry Pi forum. I realized that many people were interested in XBian and some of them started to help me, thanks to these users XBian became bigger and bigger.
Why Did You Decide To Make XBian An Operating System Instead Of A Modification Of XBMC?
XBian is focused on performance. To achieve this it is very important to optimize the operating system, this is the reason why XBian is an operating system and not a modification of XBMC.
How Many People Make Up The Team?
XBian doesn't really have a board of directors. Many people contribute to the project simply because they like XBian. But of course there are some very active users, around 4 or 8, who are the ones who contribute the most.
When You Started The Project, Did You Ever Think That This Would Become One Of The Best Operating Systems For Raspberry Pi?
To be honest no, I started the project as an experiment and I never thought it would grow so much.
You Can Comment On Some Technical Aspect Of The Project, Such As The Programming Language You Use Or The Tools You Use.
We do not use IDEs (Development Environments), most of the editing is done in text editors. In order to have the latest XBMC features, we have created a 24/7 automatic system in which we compile both XBMC Frodo and XBMC Gotham. We program in many languages, the most common are bash, python and C++.
Why Did You Conclude That  Was Open Source, Instead Of Proprietary Software?
Simple, anyone should be able to contribute to XBian and that's why we made it open source.
Can You Share With Us Some Statistical Data About The Project?
XBian has approximately 5,000 downloads a week and has 2,500 registered users on the forum.
Why Would You Recommend XBian Instead Of OpenElec As An Operating System To Create An HTPC (Media Center)?
XBian's slogan is "the bleeding edge" (something like the tip of the spear). This means that we want to have the latest versions of the software and its updates. In addition, our goal is to create the best user experience, combining performance and simplicity. We believe that all users should be able to use XBian.
Also Read : Samsung Tablets