Why Your Business Needs A Mobile App And 5 Basic Tips In Creating One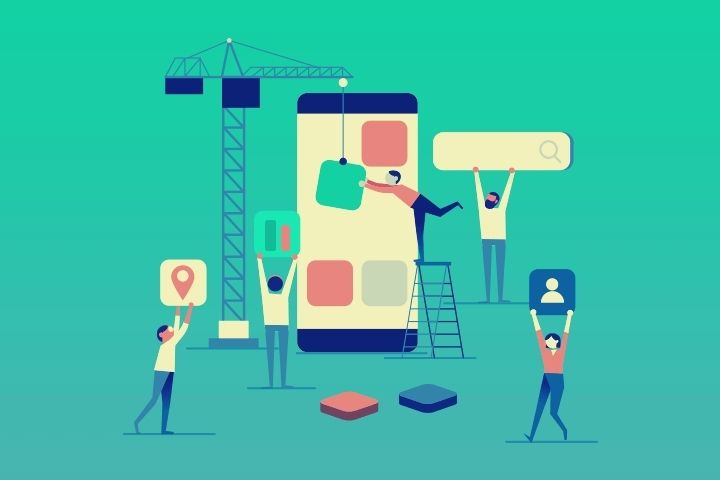 Mobile applications allow users to enjoy a more unique and convenient digital experience. Whether you want to shop or listen to music, there are applications everywhere. If you're an entrepreneur, you probably think about whether you need a mobile application or not. Building a mobile application is a type of investment so you need to thoroughly think about it. If you want to direct yourself to a clearer answer, you might want to keep reading until the end.
Why Do Businesses Need A Mobile App?
Businesses need a mobile app for some reasons such as:
Provides direct communication
One effective asset to grow your business is communication. A mobile app can provide direct communication between you and your customers. Thus, making it easy for you to respond promptly to your customers. The faster you can respond to your customers, the higher the chance that you can improve your sales.
Boost brand awareness
Your mobile app is an effective way to tell the world that you exist. This strategy can boost brand awareness, and more people will show interest in your business. It's an innovative way to introduce your business and tell about your products and services.
Serves as another channel to market your business
In terms of advertising, you can rely heavily on a mobile app. Once your mobile app is installed on your user's device, you can send notifications about your offers that might interest them. The more you expose them to your business, the more they will get the chance to show interest, which can increase your sales.
Basic Tips
There's no shortcut in developing a mobile application. It would take time and effort from professional programmers. Take these tips before you develop your app.
Define your target audience
This is an essential tip you need to apply. Define who your target audience is together with their preferences and include it on your app.
Partner with the right team
To get the technicalities right and exact, you need to collaborate with the best mobile app developers. You can also get ideas from them that you can consider in beautifying your app.
Keep your design or known as the UX/UI simple
No one wants a complicated layout when they scroll through your app. Make it as simple as possible so your users can easily master it.
Clarify the features you want to include 
If you have specific features in your mind, you need to clarify and communicate them to your developers as early as possible. This would avoid revisions that would have been addressed if communicated early on.
Prioritize the security of your app
Since your mobile app will collect data of your customers, you need to ensure that it is secured. Likewise, users will most likely use apps that they know are safe.
Conclusion
A mobile application can help level up your business in a few ways. However, it won't be free because you need to invest in a development team. It's a type of investment that you shouldn't worry about because it can guarantee you positive results once you launch your mobile application. You'll never know until you try.