Why Design Thinking?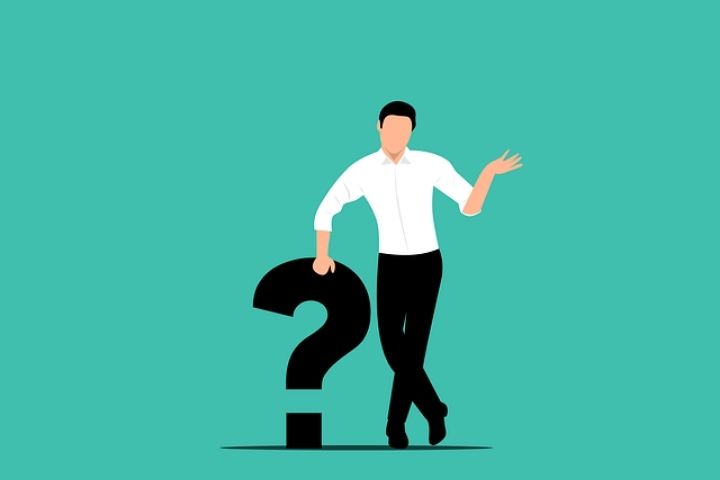 The simplest definition of Design Thinking is "a way of solving problems through creativity". To do this, every design process is developed in five stages:  empathy, definition, ideation, prototyping and testing.
To think like a designer and follow this process, you need to open your mind and not be afraid of failing. Wild, ungrounded and unrealistic ideas are valid.

To think like a designer you have to be willing to try, make mistakes quickly and a lot.

And, above all, to think like a designer you must have a critical mind, ready to empathize and with people at the center of the whole process.
Design Thinking translates plain and simple as design thinking . At this point, after 15 years of exploitation and diffusion, I am sure that you have heard about it and have some basic concept about this methodology. The question is why? why is it talked about? why is it useful? Because it's trendy"? why should I apply it? 
Think Like A Designer
Designers think differently: they develop new products and services, they create disruptive processes, they innovate and they are creative. And what if we all thought that way? Thinking like a designer can transform the way organizations generate business and find solutions to market.
The adoption of design thinking and its execution as a methodology allows developing a common sense approach to solve problems. If we frame ourselves in a company environment, it generates an impact on the organizational culture itself: team collaboration, client and person at the center, projection towards learning and exploration, etc.
The promotion of common sense in this way translates into a greater creative capacity of the people who make up the teams, which gives them greater effectiveness and efficiency in the development of new projects. The Design Thinking methodology promotes a shared language and set of tools to address complex issues. Of course, it doesn't transform people into designers, but it allows you to build on the mindset of a designer to unlock creativity , spark curiosity, and remove fear of new approaches.
What Does Design Thinking Have For You
The design methodology allows people who do not have training or who are not trained to be designers to use creative tools successfully. Thus, it allows solving a huge number of challenges with results that until then were not even considered. Today, Design Thinking offers us a long list of techniques to guide collaboration and teamwork: Brainstorming, Brainwriting, Six Thinking Hats, Buyer persona, Customer Journey, Value Proposition Canvas. The applications are endless depending on of our starting situation and the casuistry in front of which we find ourselves.
The implementation of the different tools have points in common: teamwork, space for innovation and tangible elements on which to materialize the development and results of the dynamic. How a Design Thinking session is carried out is closely related to its results. Colored post-its come in here, great allies in the dynamics of creativity.
I take advantage of this point to appeal to reason: it is a mistake to see Design Thinking as "doing meetings with post-its" . Nothing is further from reality: Design Thinking dynamics are structured and have a systematized methodology . Of course, there are tools that allow you to achieve general objectives and others that are more specific. Post-its make it easy to move ideas and modify thoughts during the session. They are one more tool, which provides dynamism and allows ideas to come out of our heads and be verbalized naturally.
With the development that Design Thinking is having, there is no doubt about its usefulness. However, although it can have very powerful results, it is not something that can be guaranteed. It increases its probability because it allows looking at the problem as an opportunity , understanding the needs in depth and developing a robust solution through all its stages: generating ideas, prototyping, testing concepts and iterating. 
All this is done following the methodology and not in a single workshop. Design Thinking is powerful but it cannot generate new business models and solve problems in creative and disruptive ways in a very short space of time. Design Thinking must be understood as a process of complete understanding and development, not just as a simple creative technique.
Beyond Creativity
Design Thinking is a process applicable in any context or sector, since the ultimate goal of this methodology is to face challenges in a different way. It implies moving from convergent thinking (selecting the solution that seems the best among the existing ones) to divergent thinking (exploring solutions that you did not imagine before).
Design Thinking is applied in product engineering and in the world of technology, but innovation has a place in any type of project. Of course, always with the same principle: it focuses on people (users, customers, service recipients, etc.) and with the aim of exploring new ideas.
Also Read : Power Automate