What Is Gamification In Marketing?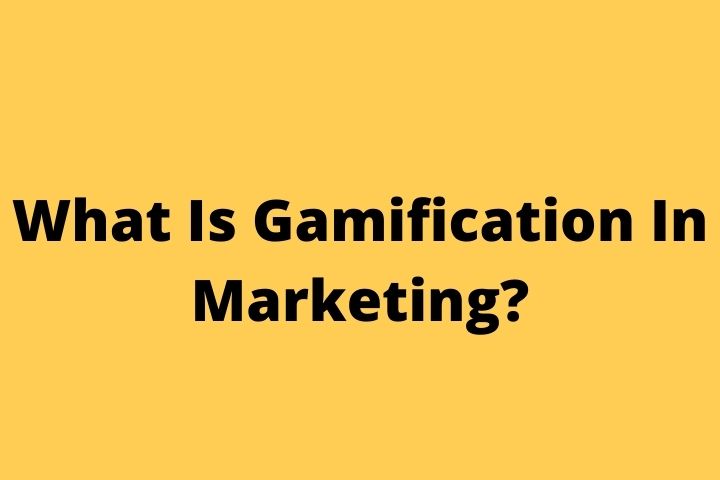 Gamification : In order to understand the potential of this tool, which has been a great educational innovation, it is important to know what exactly gamification is and what potential it has within digital marketing .
Gamification is a technique that turns an activity into a game through mechanisms that help improve customer engagement while helping to increase results and improve customer satisfaction. 
These mechanisms can be offline or online techniques, methods, tools and platforms. 
Gamification is based on 3 fundamental pillars: the design of the experience, the mechanics and the components. In all of them, the elements that will intervene must be well defined, as well as the procedures to carry out the action and the dynamics and mechanics with which to generate the gamified activity. These will be the game elements that will serve to carry out the gamification strategy. 
Many companies implement this type of action to motivate employees and thus increase productivity and cooperation among their collaborators. One of its main attractions is that the rewards can be medals for achievements, levels of learning and skills or prizes, so your level of involvement increases.
The Benefits Of Gamification
As you may have seen, gamification brings many advantages and benefits if it is properly implemented for the objectives set by the organization. And this can be applied both in educational environments and in organizations, either within the Marketing department or in the Human Resources department. Among its benefits stands out:
Improve employee engagement.

Increases staff performance.

Helps improve personal skills.

Increases organizational productivity.

Gives autonomy to employees so they can make their own decisions.

Increase user interactions .

Improve user loyalty thanks to constant interaction with gamified activity.

It favors web positioning if the gamification is focused on increasing the flow of users who use the digital tool. 

It enhances communication between users and brands.

It allows to monitor the activities and processes of the users/workers.

It favors the resolution of internal problems.

It stimulates progress and motivation.
How Can We Apply Gamification In Marketing?
Gamification campaigns, whether in digital or traditional environments, can be applied to marketing in as many ways as you have ideas and budgets.
Although on many occasions gamification is related to digital platforms, the reality is that it can be extrapolated to physical actions such as loyalty cards with which with each purchase you can get a prize in the form of a product or discount. 
Gamification applied to marketing can be implemented in a format by objectives, competition, collaboration, levels, points, interactive learning, badges or by community and social recognition. It is important to be aware that this is part of the strategy, since in addition to incorporating the playful and competitive factor, it is also necessary to generate stimuli and positive feelings that allow establishing links between users and the brand. 
The keys for your gamification strategy to work are:
Know the audience and generate activities that are relevant to them.

Investigate the competition and add value with action.

Have SMART goals As with any strategy, all actions must be measurable in order to assess the effectiveness of the strategy and its implementation.
Also Read : Project Management Software