What Is An IVR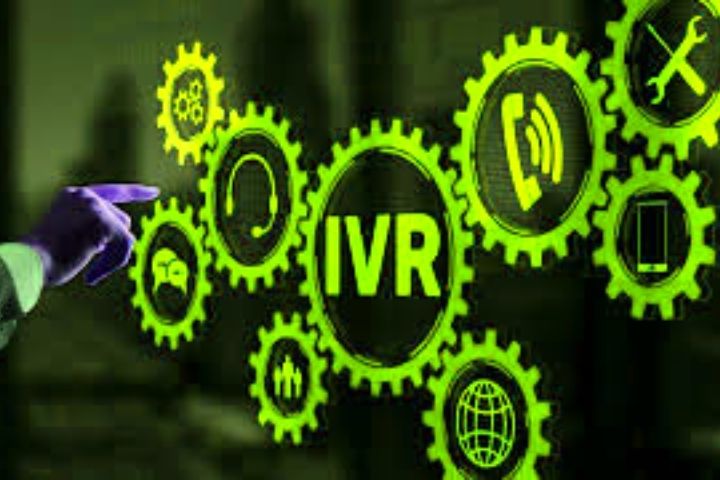 An IVR ( Interactive Voice Response ) or Interactive Voice Response system is a technology widely used today in Call Centers or Customer Service departments .
It is a technological system designed mainly for Call Centers because it allows automated agents to interact with users through the use of voice or dialing.
This technology facilitates interaction with the user when receiving a call, through  voice or various menu options. Current IVR technology provides a voice menu tree and is guided by the responses of the caller, in order to send your call to the most appropriate or corresponding extension.
How An IVR Works
An Interactive Voice or IVR system makes it easy for users to select through the keys of their terminals or voice options the extension to which they want to go or where they can best attend to this query. By pressing the button or mentioning the option, the system sends a DTMF tone to the company's attention system. so that it selects the default answer.
Utilities Of An Interactive Voice System Or IVR
Currently an IVR has many uses for companies that use it:
Allows automated call routing. This system allows the IVR to automatically direct the incoming call to the corresponding department, according to the user who has chosen to carry out the management. The system listens or captures the option that the user has selected and determines to which department and agent the call should go. This makes it easier for customer service centers to have an optimized order and management of calls , thus avoiding collapses or long waits, or worse, missed calls.

The IVR technology can gather information about the caller and what the reasons have led to our

company

. This allows you to store very important information about users and to know which departments need improvement or areas that require more attention.

It allows you to create default greetings and basic self-management that make it easier for customers to resolve their requests from the IVR without the need for agents, more quickly.
IVR In A Call Center
The introduction of an IVR in the Call Center represents great support and optimization for effective customer service, being an achievement in the management of this type of platforms and departments. It is a great help both in self-service mode and if it is necessary to transfer the call to the agent, avoiding wasting time and even some calls.
The IVRs are configurable according to the needs of each company, this allows them to adapt the platform based on the customer experience information. It all depends on the simplicity and flexibility of the scripting tool used to configure the IVR scripts .
IVR systems have great advantages:
They improve the user or customer experience by offering the highest quality service, much more efficient and faster.

Reduce the number of abandoned or unanswered calls

Automate calls to improve productivity

Help save on hardware and human resource expenses
These systems are flexible and scalable to be able to configure and customize them according to the needs of each business, regardless of size or sector.
Advantages And Benefits Of An IVR
Undoubtedly, the IVR system has been an achievement for managing customers in an efficient way and lowering costs, so it has multiple advantages for companies, such as reducing waiting times for calls, attention suitable for companies 24 hours a day,  facilitating the 24 × 7 support so demanded and used today, or the ability to handle a large number of calls .
IVRs represent a great tool for companies to reach all their customers, retain and expand them, as well as offer quality interactions while reducing costs .
Introducing an IVR system in a company is a source of benefits and improvements in customer service, which always translates into business volume, improving customer satisfaction through this new channel, faster and more accessible at any time of the day and from anywhere.
These are the main benefits of the IVR system:
Cost reduction
The IVR system reduces the expenses of a company, since it supposes a saving in personnel. By directing the call to the most appropriate department or agent, it reduces call time and is much more efficient and satisfying for the customer.
Automate customer service
The software of an IVR allows companies to offer a self-service mode for customers to solve their own queries if they are very simple instantly, finding the answers to the questions without interacting with a person, when the solution or the answer is very basic.
Increase efficiency
Self-service for customers through voice menus, voice commands and tone telephone controls, reduces the number of agents needed while increasing the availability of services by improving customer service.
Combine self-service and assisted service
The IVR system guarantees a more unified and precise user experience, regardless of the type of initial interaction and the changes that have taken place, A complete contextualization of the call allows the agent to have access to all the data collected by IVR, thus improving caller satisfaction and FCR ( First Call Resolution ) rates.
Facilitates 24/7 Support
IVR systems facilitate 24/7 attention , a support that is increasingly demanded today in all sectors. It guarantees that customers will receive attention whether they call during a busy period or after hours.
Also Read : Neuro Marketing