What Is A Social Media Communication Strategy?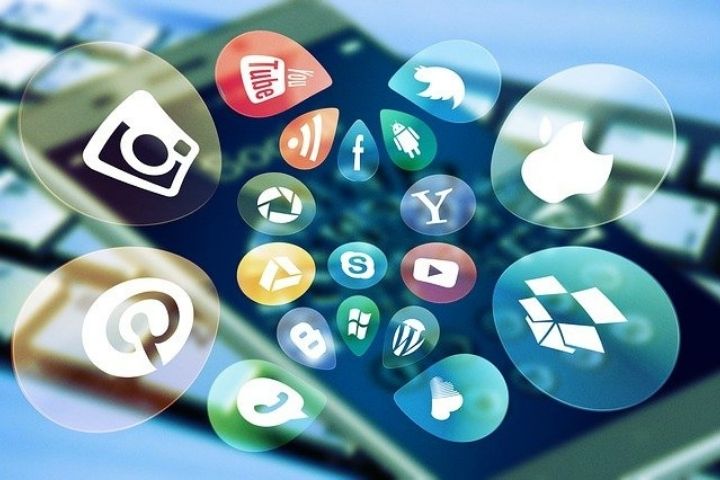 Social Media Communication Strategy : Before getting to the heart of the matter, let's take a quick look at what a digital strategy is.
Definition Of A Communication Strategy
A communication strategy is a process that coordinates a set of actions to achieve social media communication objectives.
Thanks to it, the entrepreneur can have a global vision of the actions he will have to take to be visible and impose himself on his market. A good social media communication strategy will quickly bring results , but will constantly require adjustments and improvements to follow the evolution of its environment.
Defining a marketing strategy on social networks can have three objectives:
Notoriety : make your company, your services or your products known

Popularity : to make your company, your services or your products appreciated

Concrete action : getting the consumer to act (purchase, subscription, etc.)
Determine The Objective Of Your Communication Strategy On Social Networks
Above all, we do not recommend that you throw yourself headlong into developing a communication strategy on social networks without having determined its objective(s) beforehand.
Indeed, your content strategy must meet a need that you have identified , otherwise you risk wasting a lot of time (and money) and achieving no results…
Depending on the state of progress of your project, you can therefore decide to focus your communication strategy on different goals.
For example :
Boost sales of your product/service or develop new markets

Increase the engagement of your community of followers

Generate qualified traffic to your website or blog

Develop your brand image and your notoriety
Benchmark The Communication Strategy Of Your Competitors
Good. You now know the main objective of your communication strategy on social networks!
However, you are not going to start from scratch to develop it. It is equally important to know the environment in which your brand operates, and in particular the way in which your competitors communicate.
Indeed, carrying out an audit of the existing will be of great use to you both to understand what works well in your field (and not to be off the mark), but also to note what does not work. :
Which social networks are your competitors focusing their efforts on?

What types of content do they share?

What tone do they use in their communication?

How do they interact with their community?

What types of ads do they create?
These are all questions you should ask yourself when analyzing your competitors' communication strategy. Without this work, you will not be able to find an answer to the question that you will end up asking yourself one day or another (and rightly so):
Detail The Profile Of Your Target Audience
At the same time, you need to do some in-depth research to get to know your target audience.
Your efforts will be in vain if you do not know to whom you are addressing your communication, who you want to seduce.
If you have a clear objective and you have benchmarked your competitors , you will have no difficulty understanding who you want to sell your product or service to. It's as simple as that !
To clarify the profile of your target, you can establish one or more personas (representing one or more issues related to your product/service). It's a kind of robot portrait of your typical customer: his name, his age, his gender, his place of residence, his profession, his centers of interest, etc.
Thanks to this profiling game as well as the research work carried out upstream, you will be able to define, among other things:
On which

social network

is your target the most active?

What problems does your target face and how will your product/service solve them?

What information is she most sensitive to (tone, imagery, cultural references, etc.)
In short, you are an investigator who will get to know the way of thinking and consumption of the person to whom you are addressing your communication strategy on social networks.
Prepare Posts With Appropriate Content
Now that you know who you are targeting with your social media communication strategy, you can start the content creation stage.
Find inspiration through competitive intelligence, by browsing blogs and sites dealing with your field of activity or simply organize a brainstorming session with your teams!
If this content creation step is crucial, it is for two reasons:
Quality content (whether entertaining or informative) enhances your brand by giving you a warm, active and up-to-date corporate image.

Quality content pampers your dwell time (which social media algorithms are particularly fond of), attracts new followers and generates engagement around your brand
In short, racking your brains to get out of the game and/or create content that your target is attracted to, that's the secret of well-managed content marketing!
Our house tip: don't hesitate to share anecdotes or everyday moments . The more your audience identifies with your brand, the more they will appreciate it in return.
Create A Publishing Schedule For Your Posts
This advice has everything to please you: it saves you a lot of time and energy and makes your communication strategy all the more unstoppable.
Just that !
Indeed, by creating a publishing schedule you streamline the creation of your content.
By devoting only a few hours per month to it (two or three 2-hour sessions, for example), you can develop a calendar that is rich in quality content, coherent and dynamic.
For example, you can anticipate an event that will happen in the following month to relay it on your social networks, organize a contest in several stages or even teaser the release of a product.
You are free to organize yourself to make your page a must in the daily life of your target.
Our house tip: use software that automates the publication of your posts like Hootsuite so as not to clutter your mind and schedule.
It's simple: you program all your publications upstream and the software takes care of publishing them when you want, on the platform you want. 
Be Invested And Regular So That Your Communication Strategy Bears Fruit
There you go, your communication strategy is in place, you can start publishing and bringing your brand or business to life online!
However, and even if you follow your digital communication strategy to the letter, there are some good practices to put in place to see your visibility expand.
To do this, here are 3 tips from behind our faggots:
Post Regularly On Social Media
Retaining your audience and charming the algorithm of social networks, these are missions that require constant publication at all times. Indeed, it is by posting regularly according to a well-defined editorial line that you will manage to make a good e-reputation!
Not posting for too long (a few weeks) is risking seeing all your hard work go down the drain. It's unfair, but that's the way it is…
The same goes for ads: the more present and regular they are, the better the results will be.
Interact With Your Community Of Followers
Keeping your page alive is not just about publishing, it's also about interacting with your community. But how to do it ?
Respond to comments, organize small contests, ask questions to your audience..
All these small actions together build loyalty in your community and (once again) please the algorithm which detects significant activity on your company page!
Also Read : Mobile Marketing