All You Need To Know About Video Conferencing Apps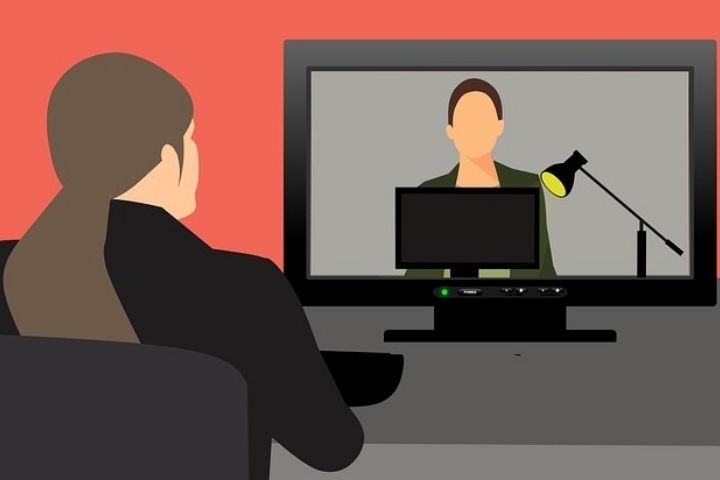 There is currently a wide range of applications or programs on the market to carry out video conferencing that facilitate teleworking . In the current business environment, teleworking is becoming increasingly important, and one of the fundamental aspects of this way of working is the possibility of holding videoconferences.
In this article we will talk about what a videoconference is and why they are so important in teleworking. We will also talk about some of the best video conferencing applications on the market such as Skype, Zoom, Hangouts, FaceTime, TrueConf and Livewebinar.
What Is a Video Conferencing Application?
A videoconference is an interactive communication system where two or more users can hold a virtual conversation in real time, using digital tools and network communication.
Advantages of video conferencing applications
Videoconferencing favors teleworking and has a number of benefits, such as:
Reduction of costs by avoiding displacements.

More time will be available since traveling is lost in transportation, queues, and parking lots.

It favors the focus on the fundamental issues, ignoring secondary or uninteresting issues.

It can be accessed from anywhere at any time.

It favors the exchange of ideas and the search for solutions.

It allows to include diverse participants during the course of the communication.
The Best Apps For Video Conferencing
Next, we will talk about five of the best applications for video conferencing, highlighting their main features and showing how they work.
1. Video conferences with Skype
Skype is Microsoft 's app for talking, chatting, and collaborating. It comes pre-installed on Windows 10 and can be downloaded from the official website, Google Play, and the App Store. It is a tool that can be used for many types of video conferences, from video calls between two, to business meetings with multiple users, or even to teach classes over the Internet.
Its main characteristics are:
Allows you to make high-definition audio and video calls.

Allows screen sharing.

You can record calls and make use of subtitles.

It uses an encryption system to guarantee the security of calls.

Supports up to 50 simultaneous users.

Allows you to contact users who do not have Skype.

It has chat and the option to send files between users.
How Skype works
Skype is one of the most widely used video conferencing applications today. From its main screen you have access to a list of contacts, being able to see which ones are connected at that moment.
To make a call with Skype you just have to select the user and start the call. Once the connection between users is made, it is possible to invite other Skype users to join the video conference.
2. Video conferences with Zoom
Zoom Meeting is an application for video conferences that stands out for being specialized for the business environment . From the Zoom platform it is possible to hold videoconferences, chat and give webinars (videoconference to teach a class) easily and quickly.
The main advantages of using Zoom as a tool to hold videoconferences and facilitate teleworking are.
It is capable of including up to 1000 people simultaneously.

It has video tutorials to learn how to use all its functions.

It allows configuring different levels of visibility for the participants of the videoconference.

It allows the sending of files and has a chat system.

Meetings (Zoom Rooms) can be scheduled and recorded, with the option of screen sharing during them.

It has a virtual blackboard, where you can draw or write in real time.

Allows you to share the screen and show the webcam at the same time (ideal for showing the content of the screen without losing the image of the sender).

You have the possibility to add an image as the background of the video conference.

It is possible to share live with social networks such as Facebook Live and YouTube.

It is cross-platform (Linux, Windows, Android and iOS).
How Zoom works
To join a Zoom video conference, you must receive an invitation via email, SMS, phone, H.323/SIP devices, or from the dedicated Zoom desktop or mobile app. Each meeting has a unique ID made up of 9, 10 or 11 numbers.
When joining a meeting, you can activate or deactivate the microphone and the camera independently, thus being able to participate in it the way you want.
With Zoom it is possible to create recurring meetings , making the necessary calls and links automatically each time the meeting is going to take place.
Audio transcription is another useful feature of Zoom for business.
3. Video conferences with Google Hangouts
This free Google tool requires a Gmail account to use it. It is multiplatform, and can be used from personal computers, or Android and Apple devices.
It is an ideal application to hold videoconferences between users, meetings with multiple participants, or even give classes. It should be noted that Google Hangouts allows you to broadcast live , generating a link from which anyone can access the broadcast (for example, FC Barcelona used Hangouts to present its player Neymar).
The main features of Google Hangouts are:
Allows video calls with multiple users.

It offers the possibility of screen sharing so it is very useful for training, meetings and presentations.

It is connected to YouTube to offer the content on that platform after the video conference.

It has chat.

Supports 10 users on Smartphones and 15 on PCs.

Video calls or voice calls can be made.

It can be connected with Google Voice to integrate calls, SMS and voicemail.

It is possible to add users who do not have a Google account (but they will have fewer options).
How Google Hangouts works
To use Google Hangouts you need to have a Google account and access the Hangouts online platform from a web browser. On the main screen of the platform you can choose to make a video call, send a message or a voice call.
To invite a user you can use their Google account or generate a shareable link for any Google user to join the video conference. On the main screen there is also a list of contacts to initiate or invite calls and video conferences.
Also Read : What Is The Significance Of Own Brands
4. Video conferences with FaceTime
FaceTime is an application to make video conferences through any Apple device (iPhone, ipad or iMac). When a FaceTime video conference is requested, the recipient will be notified of it on all linked Apple devices.
FaceTime is the equivalent of Skype for Apple-branded devices. It also works on other devices using support applications, but its maximum performance occurs when videoconferences are held between devices of the brand.
The main features of Apple's video conferencing tool are:
It allows you to use both the front and rear cameras of the different devices.

Supports calls in HD with 720p.

Individual or group calls can be made, both video and audio only.

Great performance between Apple devices.

It comes installed as standard with Apple devices.

Allows group calls of up to 30 people.

Consumes few device resources.

You need an Apple iCloud account.

Secure app with end-to-end encryption.
How FaceTime works
To make a video conference using FaceTime, you just have to go to the app and select one of the contacts, then you can select whether it is a video call or only audio. Once the call is established, other contacts can be added to it to turn it into a group videoconference.
Unfortunately, there is no option to send files or chat.
5. Video conferences with TrueConf
TrueConf develops video conferencing programs and applications for telemedicine, telework and distance education. It is a local platform for large companies that value communication security. With TrueConf users can make video calls and video conferences, exchange messages, organize or visit webinars and broadcast their events.
All users can enjoy the tools and features of TrueConf applications:
Works on LAN and VPN without internet connection

Four videoconferencing modes, with various participant roles

Works on all platforms and browsers

Up to 1600 simultaneous participants in a conference with multiple layouts available to each participant

Built-in chat where participants can exchange messages and files

Screen sharing and remote desktop control

Integration with SIP/H.323 systems for conference rooms

Conference scheduling and export of scheduled events in Google Calendars

You have the ability to join conferences on other platforms (Zoom, Webex, BlueJeans, Lifesize Cloud, Skype for Business)

Users can broadcast their web conferences on YouTube, Facebook Live, Wowza
How TrueConf works
The IT administrator deploys the TrueConf Server and creates the accounts for the users. He shares the account data and the link to download the client applications with the users. When the meeting is scheduled, users receive email invitations with date and time and conference ID. They can join the conference in the most convenient way – from their client applications or browsers.
Participants have control of their cameras and microphones, but the conference host can turn them on and off as well.
Users can schedule meetings and video calls and make them happen thanks to user statuses in applications.
The conference host or moderator can turn on the meeting recording and share the video afterwards.
Other Applications For Video Conferencing
Apart from the four video conferencing applications already mentioned, there are others on the market that can be of great help when it comes to telecommuting. Among the most important we can name:
Jitsi . Open source application that does not have a limit of participants (it is determined by the capacity of the hardware and the network).
ooVoo . Multi-platform for HD videoconferencing that allows a maximum of 8 simultaneous users.
GoToMeeting . Cloud platform for online meetings and desktop sharing, supporting up to 3,000 participants.
spike . Focused on work environments, it presents emails in chat format with the option of making VoIP calls.
viber . With features similar to Skype, it has security encryption and multiple functions and is limited to video calls between 2 devices.
FacebookMessenger . It has the advantage of having the strong diffusion of this social network and its massive use. Up to 50 people can participate, although they are not encrypted calls.
WhatsApp . It also allows video conferences from the app itself, with a limitation of 4 simultaneous people.