Everything You Need To Know About Tools To Work In Cloud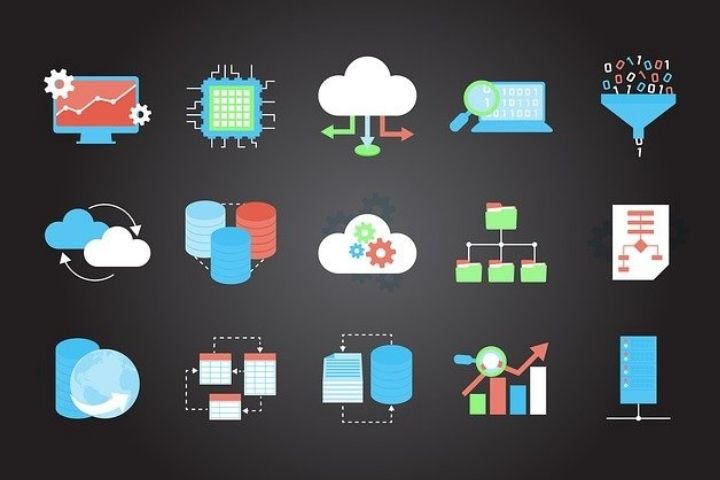 Today companies have at their disposal from complete IT infrastructure services such as Google Apps or Microsoft 365, to applications such as Dropbox that are committed to interactivity and, above all, to shared work and information, as a principle of efficiency. You need to understand about cloud tools in the article.
Incorporating work in the 'cloud' can mean significant savings for companies, by replacing high infrastructure costs ( hardware installation and maintenance , acquisition of software and its updates, technicians, etc.), by the variable costs resulting from subscribing to a cloud computing service provider .
Here are some of the most useful tools for online work and job-sharing projects:
Google Apps
The versatility of Google Apps allows companies and individuals to communicate, organize and collaborate between users from any place or device connected to the Internet. In a single interface it is possible to communicate easily with the other members, through email, messaging, phone call or videoconference.
Google Calendar makes it possible for coworkers to share their agendas and view each other's, making it easy to plan and organize tasks or meetings.
Google Docs , its most popular tool, is an office suite in which users create and create joint jobs and, if they wish, simultaneously. The information is accessible at all times and backed up in the 'cloud'. It is compatible with all operating systems (PC, Mac and Linux) and formats (doc, xls, ppt and pdf).
In addition, it is possible through Google Market Place to incorporate very useful applications that are integrated into the Google Apps account, such as translators, accounting and finance tools, client, project and document managers, etc.
Microsoft 365
It does not present significant differences compared to Google Apps in terms of flexibility and functionality. Still, it's the industry's most recognized productivity and collaboration tool.
It also has email, calendar and contacts, managed from Microsoft Exchange Online. For teamwork, it has the online versions of Office (Word, Excel, PowerPoint and OneNote).
To communicate, users have Microsoft Lync Online, which has instant messaging, calls, video calls or conferences. While Microsoft SharePoint Online works as a hub for sharing documents and information between coworkers and clients, as well as for collaborating on projects and proposals in real time.
Dropbox
Dropbox is an application in which the user, after creating an account, uploads files to a virtual 'box' which they can then access from any device connected to the Internet. You also have the possibility of sharing them with others, regardless of external memories.
For companies there is a premium version of 1 Tb of memory, for an annual fee of 795 dollars, for every 5 members (and 125 for each additional one). Despite the price, current work needs (mobility, use of different devices, etc.) make Dropbox a very useful tool.
Evernote
Evernote comes as a free tool that allows you to "keep your ideas organized" . All you have to do is download the application on each of the devices where you want to use and save text, audio, photo and image "notes" (files), web pages, etc. Once uploaded to the 'cloud', everything is ordered by tags, title, place or keywords.
With a premium subscription , ideal for work centers, you can get more capacity and speed, as well as share your notes for others to edit, for $5 per month or $45 per year.
Also Read : Applications For Facebook Fan Pages