The 5 Best Small Businesses To Start Online As A Beginner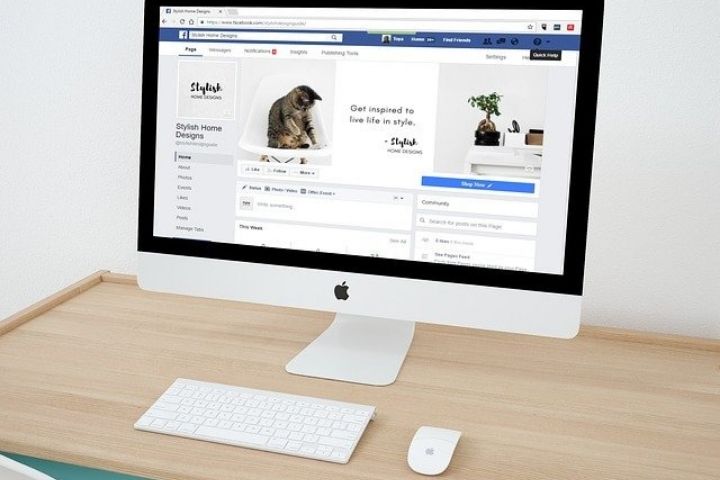 As we enter the third year of the pandemic, it's becoming obvious that the impact of Covid on our daily lives is here to stay. Switching to online education, working from home, and increasing communication via the Internet were urgent responses to the virus outbreak.
However, some people seem to have grown to appreciate the safety and comfort of their homes. Whether it's their job, paying bills, or shopping.
Thus, it's unsurprising that:
In 2021, over 2.14 billion people turned to online shopping

70% of full-time workers have been working from home

9 out of 10 Americans regarded the Internet as essential or important to them

The overall Internet usage has increased 70% since the pandemic began
But you don't need the statistics to grasp just how influential the online realm has become. Of course, we've all been online before, but it wasn't until the pandemic that we became aware of all the opportunities the Internet offers.
One such opportunity is starting a business online. In this article we're covering five of the best small business ideas that beginners can tackle online in 2022.
#1 Content Writing
Data from 2021 suggests that the Internet welcomes 4.4 million new blog posts every day. So, if you're a natural wordsmith with a bit of marketing background, your ideal small business venture can be content writing.
As content represents a vital element of the site's good search rankings and quality online marketing endeavors, the market for blog, web content or press release writers is massive. Many of the top local SEO agencies are hiring independent writers to create content for the clients' landing pages and blog articles, making content writing a lucrative business even for beginners.
You can run your content writing business from anywhere, as long as you have an Internet connection.
Besides, as writing for the web is becoming increasingly popular, many take up expensive courses to learn the craft of content writing.
Once you establish your name in the content writing niche, create a useful, interactive course to teach future colleagues – and earn some extra buck as well.
#2 Launch a YouTube Channel
The rising popularity of content creators and influencers has made social networks the go-to platform to venture into online business.
Regardless of the stiff competition, YouTube remains the most popular platform for publishing video content.
Content creation is amazing because it allows you to turn your passion, experience, and knowledge into a profitable business, educate and help others, and establish your name as an industry expert.
You can start a YouTube channel about pretty much anything – product reviews, commentaries, tech tutorials, cooking videos.
Once your channel is past 1,000 subscribers and 4,000 watch hours, you become eligible to apply for the YouTube Partner Program. As a partner, you can monetize your channel by allowing ads to appear during your videos.
Of course, if your content gains a substantial following and a fan base, you can start earning with Patreon crowdfunding, affiliate marketing, and sponsored content.
#3 Build Website Themes
If you've brushed up your coding skills and are especially good at front-end development, there are more business opportunities than simply being a freelance developer. Companies for web design in Phoenix will often offer their services on an hourly basis but at the same time develop products like website themes.
You too can start a business of building and selling website themes online. For example, Avada, one of the best-selling themes, has sold over 300,000 copies. With a $60 license, that amounts to over $20 million on just one theme.
To attract prospective buyers to purchase your theme, focus on creating a stunning design with an intuitive flow and top it with SEO performance in the green.
Developers skillful in WordPress can create and sell themes on Themeforest, whereas those more experienced in Bootstrap, CSS, HTML, and Js can publish theirs on GetBootstrap.
#4 Pet Sitting
It seems that babysitting is becoming a remnant of horror movies from the 2000s. In 2022, people will be more interested in finding a sitter for their fur babies.
Two-thirds of US families have a pet, and they aren't too keen on leaving their family members in kennels while away.
If you love animals, starting a pet sitting service is an amazing business idea. Your tasks will be to watch over your clients' pets, feed them, give them water, play with them, and spend time with them.
As pets won't occupy the entirety of your time while sitting them, you can even do another job on your laptop and thus run two income streams simultaneously.
#5 Cleaning Service
Hectic lifestyle, frequent renters' moves, and the significance of cleanliness in the Covid era opened a new horizon for cleaning services.
As a cleaning service, you can acquire various clients, from homeowners and apartment complexes to commercial properties and business offices.
If you're looking to stand out from other cleaning businesses, consider including additional services such as floor waxing or exterior power washing.
Cleaning businesses are mostly local, so ensure your online presence undoubtedly conveys the geographical area you serve.