Technologies That Will Revolutionize Companies In 2021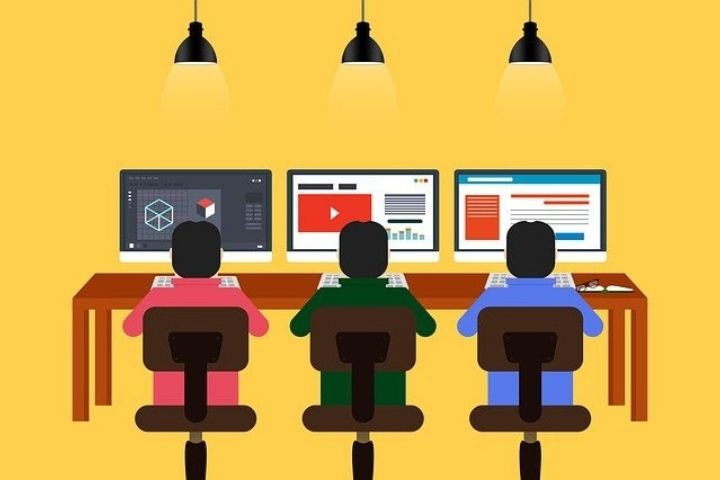 In the area of ​​applications, we will see how many technological advances and latest technologies are realized in a new scenario of the mobile world.
Progressive Web Apps. We will see a great development of applications with new languages, frameworks and techniques such as reactive programming of Progressive Web Apps. They hardly need installation and provide notable advantages with little inconvenience, such as reducing the space on your mobile or operating without Internet access.
Instant Mobile Apps. We are talking about an app that does not need installation, that is, you can start using an app as a test without the obligation to click 'install'. Little by little, more and more companies are using this new procedure, such as Sky scanner and BuzzFeed, among others.
Graal VM. One of its great advantages as a virtual machine is that it is capable of executing codes from different programming languages, such as Java, C ++, Python or JavaScript. It has new possibilities for the development of applications on kubernetes.
VUI. The development and implementation of technologies based on voice recognition (Voice User Interface) is already turning a corner in the business world. It is a breakthrough, since with the VUI users can interact with a device using only their voice. 
Artificial Intelligence
There are great evolutions in the field of artificial intelligence, a reality throughout the world, which has allowed us to develop technologies that are here to stay and to transform our companies always for their correct evolution.
ML Interpretability. The new technological innovation of artificial intelligence leads us to be very concerned about the ethics and the interpretability of algorithms. For this reason, it is currently one of the most developed fields of artificial intelligence: the interpretation of the decisions made by algorithms. 
ML Ops. Within artificial intelligence, there is a need to design a correct life cycle for algorithms and, in this case, it is carried out under the concept of ML Ops. ML Ops are based on DevOps principles and practices, which increase the efficiency of workflows by enabling collaboration and increasing the pace of model development and deployment through monitoring and validation of machine learning models.
Auto ML. At a higher stage of maturity, there is also the adoption of automation platforms in the search for algorithms under the Auto ML concept, to automatically create a prediction model.
Business
The cybersecurity mesh. It allows the security perimeter to be defined around the identity of a person.
Hyper-automation focused on the business. It serves to quickly identify, examine, and automate as many IT and business processes as possible to be more competitive and efficient in business models. 
Inner Source. As not everything is oriented to pure and simple technology, many collaborative development techniques are also beginning to be analyzed and adopted in large corporations under the implementation of strategies such as Inner Source. 
Also Read : Importance Of Big Data In Digital Marketing