Everything You Need To Know About Solar Smart watches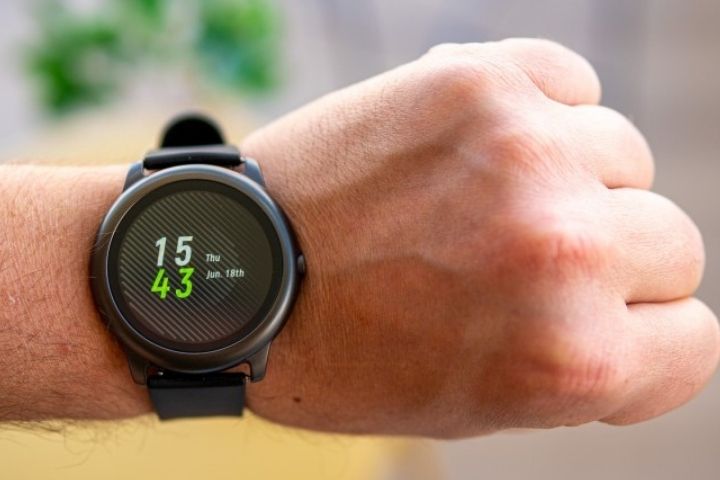 Solar watches take advantage of all the energy from the sun to extend the battery charge thanks to a new technology. This is crucial in a field where smartwatches struggle to increase their autonomy and improve the performance of all their functions.
Garmin Instinct Solar
The Garmin Instinct Solar can provide unlimited battery life with sufficient sun exposure in battery saver mode.
Using expedition mode with sufficient sun exposure, it provides increased GPS functionality while still offering more than two months of battery life.
The Instinct Solar series also provides up to 24 days of smartwatch mode indoors and more than 50 days with sufficient sun exposure.
It is available in various editions, including the Surf Edition, which is specially designed with surfing features such as tidal data and a dedicated navigation activity.
For Most Athletes And Adventurers
With a water resistance rating of 100 meters, the Instinct Solar Surf Edition can also function as a multisport water recreation watch, as it also has useful features for other types of athletes.
For its part, the Instinct Solar Tactical Edition comes equipped with specific tactical features. One of them is compatibility with night vision goggles and Stealth mode. In this mode, this solar smartwatch stops storing and sharing the GPS position and disables wireless connectivity and communication.
The Instinct Solar now also includes Pulse Ox to measure whether your body is absorbing oxygen properly. It also has Body Battery to optimize the body's energy reserves through health metrics.
Power Watch 2
With thermoelectric technology and infinite battery
The Power Watch 2 is a smartwatch that works with body heat or ambient light . It does this by using a combination of proprietary thermoelectric technology (body heat to electricity) and solar energy.
Just by putting it on your wrist, plus the time and date, it keeps track of your daily activity without having to worry about charging the battery. The Power Watch screen is always on a color LCD but is not touch sensitive. Therefore, to navigate through the different settings, you have 4 buttons that allow you to do it quite easily.
It may not look as good as a Garmin or Apple watch on a sunny day, but don't forget that this watch doesn't need to be charged.
You Will Never Have To Charge It
Although it may seem that it has few functionalities, the Power Watch has a heart sensor on the wrist, calorie counter, activity tracking, GPS, sleep monitoring, a water resistance up to 200 m. and smart notifications. It's even capable of tracking bike rides and running outdoors. In addition, the brand promises regular updates and new versions of the firmware.
However, keep in mind that the technology that powers these sundials is still relatively new. This means that the Power Watch 2 could collapse at any moment, as its thermoelectric technology is not 100% reliable. Therefore, for emergencies, it has a wireless charger as a backup solution.
It may be the ideal solar smartwatch for users who love the innovative concept behind this technology. On the downside, it doesn't have a touchscreen, its technology isn't fully developed yet, and it's not cheap. The design, build quality, and idea of ​​the Power Watch are top-notch.
Casio G-Shock G-Squad
The G-Shock with heart rate sensor, GPS and smart notifications
The G-Shock line of watches is known for its military style and thick, robust build. The GBDH1000 is the first in the G-Shock line to include a heart rate monitor and GPS tracking. Also, step counter, compass, pressure and temperature.
With solar power, Casio claims that the watch's battery could last a whole year if used only as a timekeeper. Obviously, the more it is used to track workouts using GPS, the less time you'll get on battery power.
On the sporting side, this watch is simpler than the Garmins and is more geared towards runners. Simply press the large button on the left to start tracking a workout.
Great For Anyone Who Loves G-Shocks
The screen will show metrics such as the distance you've traveled and your heart rate. You can also customize what data appears and where. The great appeal of a watch like the GBDH1000 is its simplicity and strength, something that athletes and lovers of the G-Shock line will enjoy. But both the watch and the app feel less mature and less refined than the Garmin and its corresponding app.
The watch has Bluetooth low energy technology that allows data exchange with the push of a button, to save energy. The watch connects with the smartphone wirelessly and thus offers access to many useful functions. The energy supply of these sundials is made by independent cells and the excess solar energy is stored in the battery.
On the other hand, it may seem slow to capture the GPS signal at the beginning of a workout and when saving or deleting data. The estimates of the average and maximum heart rate are quite accurate and it is perfect for daily training and fitness monitoring.
Also Read : Best Gadgets For Students