All You Need To Know About Social e-Commerce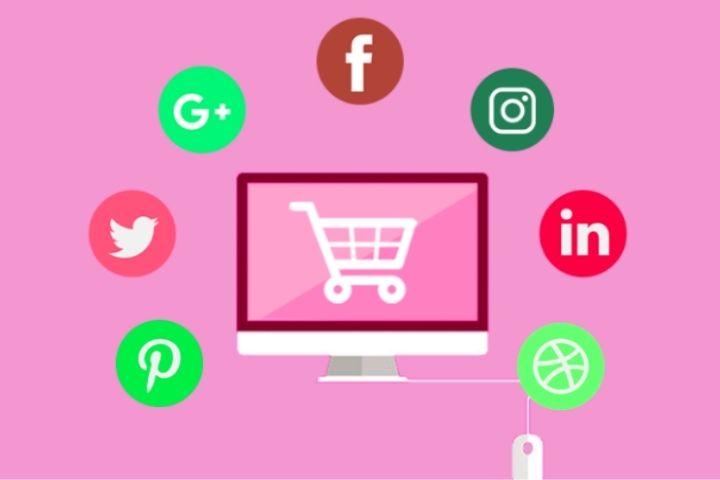 We explained about Social e-Commerce in the article. We are all familiar with the tendency of "marketinians" to invent names for things that already exist, but perhaps in this case it is justified, because it is not the same to sell only than to sell socially supported products .
We speak of social e-commerce when you add social capabilities to the traditional online sales process or it is expressed in a Social Media environment (did I say "traditional online sales process"? Buff, on the internet you get old soon ..) . These social capabilities can be applied throughout each and every stage of the purchase process. Let's see some examples:
Discovery Phase
Let us know and convince ourselves, this is the most advertising phase of all. The philosophy of social e-commerce invites us to understand the public in general and customers in particular as communication channels to spread our offer. On the other hand, the product acquires the content entity capable of generating interest on its own, without the need to attract attention by sharing a presence with "more relevant" topics such as famous people, fashions, current news, etc.
Decision-Making Phase
The Internet allows us to be suspicious to the extreme. Our objective in this phase is to ensure that, after the inevitable search for information by the future client, he does not give up. We must reinforce your decision and arrive at the ideal situation in which the more you inform yourself, the more confident you are of your purchase.
Be suspicious of the product
Provide independent information on the product, either with comments on your website from those who have tried it, or by suggesting content on other sites about that product.
Be suspicious of the sales site
Work the recommendation through the customers who have bought; put the appropriate communication channels so that users see that behind the web there is a team of people. Companies like Dell even promote the use of SAC, whose use usually entails interesting discounts for the buyer
Be suspicious of those who recommend the product
Implement Karma or authority systems for commentators, make available to the user simple metrics that allow contextualizing the opinion in front of them. Rank the information based on its credibility, for example using its social graph .
Be suspicious of the delivery process
Logistics is one of the most critical points of a good e-commerce. The obvious answer is "find a good partner", which provides confidence to the process (do not be shy when monitoring the online opinion of this partner) and, above all, make sure that during the shipping process it has a good system of information to the user.
Purchase Phase
The axis of all our strategy, our final commercial objective. The objective of this phase is twofold, on the one hand that the process is completed with the lowest possible abandonment rate and on the other that the process is closed, as far as possible, publicly.
I tell everyone what I have bought, or what I would like to buy
A satisfied customer is the best prescriber for your brand. If you are sure that what you do, you do it well, make it easy for your clients to tell everyone.
Understood in a broad concept, any sponsorship program, member-get-member action with incentive, even collective purchases (since they get to involve the buyer in the dissemination of the offer) can be considered an affiliation campaign. The potential is enormous, imagine that each of your clients manages to attract two or three other clients each month
Post-Purchase Phase
The objective of this phase should be to keep the customer satisfied until they make a new purchase, this is easier said than done, but it all starts with putting the means so that their relationship with the brand after the purchase is not frustrating, it is more, it should be rewarding.
It offers tools that allow you to manage the feedback from your audiences
Take into account the opinion of your customers: you must be proactive in offering friendly tools that encourage your audiences to dedicate their time to making you better. You will not always have to offer something material, the simple recognition of someone's opinion is a commitment factor that they will know how to value.
Respond through the same channel
If they contact your brand publicly, respond publicly or no one will know that you have addressed that complaint. At this point you have to ask yourself something: do we want the brand to speak or do we want it to be its SAC? It is a question that is not easy to answer, since each business is different. My personal opinion is that if the channel allows it, it should be the brand that defends its identity, since putting a SAC is too generic a solution. Think about it like this, what good is a Twitter account if it is not to talk to your customers? Okay, it is used for other things, but the most important are them, we should not divert them to a "special place".
Don't give up on segmentation
Okay, I have said that we must respond in the same channel, but sometimes the diversity of our professional activity is such that we must adapt our communication to different segments. This segmentation should be done to provide a better service, not thinking of isolating "risk" groups from other "more interesting" groups.
Also Read : Best Tools To Analyze Activity On Network