All You Need To Know In Detail – Raspberry Pi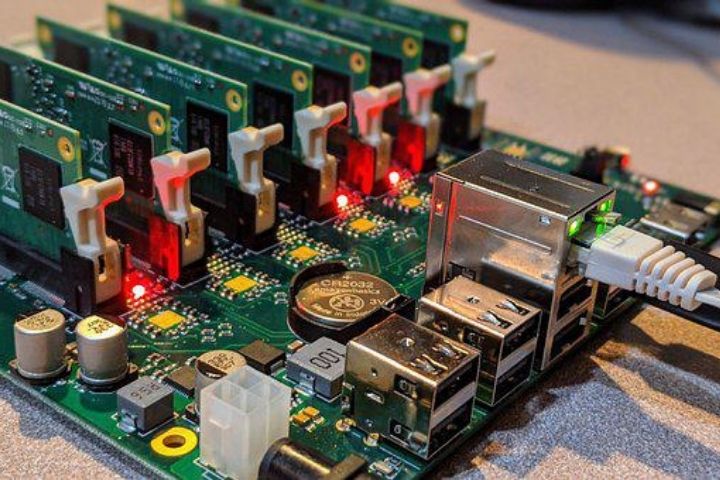 Raspberry Pi is an open source project that has managed to design a low-cost mini computer intended mainly for educational work and to reduce the technological gap between rich countries and those that are not so rich.
Currently it has become so popular that the companies that manufacture it have had to increase production considerably (as data, indicate that when I bought my RP there was a waiting list of 2 months). Due to this, it is also used for different projects, such as HTPC (Multimedia Center for playing audio and video), NAS (network file server), seedbox (torrent server), web page server and a large list of projects that right now it would be too long to quote.
Advantages Of Raspberry Pi
Its high popularity is due to the great advantages it has over other devices such as a normal PC or dedicated machines for a specific purpose (NAS or HTPC). The most important ones are:
Low consumption, it consumes approximately 700mA (without accessories or overclocking), which allows us to have it on 24/7 without affecting our electricity bill.

Low price, the cost of about €40 is accessible to everyone and it is more profitable to buy one for our own projects than to pay for a server, for example.

Great community and projects based on it. Although there are other alternatives on the market, Raspberry Pi has many users and a large number of projects of all kinds, which are either designed specifically for it or are highly successful adaptations of other software.

Easily available accessories. Being its power source a mobile charger and its storage an

SD

memory, we can say that anyone has this at home.

Reduced size. The complete plate can be slightly larger than a credit card, allowing it to be taken anywhere and installed in places with limited space.

It has enough capacity to "move" movies and series in HD (both 720p and 1080p) due to the use of its GPU to render the video, for its size and consumption, we can say that it is quite powerful, although if we compare it with a normal computer or a server is clear that its 700mhz falls short. You have to realize that it uses hardware, of the type that our mobile can carry.

It has most of the programs that we can have in linux, such as apache, samba, mysql, transmission, xbmc etc.
Drawbacks Of Raspberry Pi
Like any system, it also has its drawbacks:
It is not capable of powering USB hard drives.

It shares the same bus for the 2

USB

ports and the LAN connection, which limits the transfer speed and therefore, if we mount a NAS, it will not achieve great performance.

Its processor falls short to work with partitions with NTFS file system (typical windows )

It requires certain skills to set it up. I'm not going to lie to you, this is not plug and play and even less so if you want to have 3 things at the same time and for everything to perform at its best, although over time they are taking more and more care to make it a plug and play device. (plug and ready to use).
Raspberry Pi 2
Currently the Raspberry Pi foundation has presented Raspberry Pi 2, an improved Raspberry and that from my point of view should be the candidate to buy today. 
One thing to note is that due to the increase in power and a new processor design, this Raspberry Pi 2 is going to be compatible with Ubuntu core and Windows 10. The price difference is quite small and it is expected that when going from one core to four and double the amount of RAM more complex projects, such as more powerful servers, can be carried out.
Raspberry Pi 3
In recent days, the Raspberry Pi Foundation has launched the Raspberry Pi 3 B, which has the following improvements compared to previous versions.
Raspberry Pi 4
The Raspberry Pi Foundation has decided to update its famous board, adding more power and improving its connectivity. This last part has undergone major changes allowing:
Use two monitors or screens simultaneously

Get a fast USB connection through the 3.0 ports

Reducing consumption via bluetooth (5.0)

Multiplying by 10 the maximum network speed supported
What Can A Normal User Do With A Raspberry Pi?
Many of our readers will think, well it's great that I can mount a home automation client, but I don't have sensors for the lights, nor do I need a client to serve web pages or a database.
My configuration, with which I feel more or less satisfied and have been working for a while (about 6 months)
XBMC as a catalog of series, music and movies, as well as a player and some addons to watch content online.
Transmission as a torrent client, to share files. Samba to transmit the files that I save on my Raspberry Pi to the rest of the devices in my house, to play streaming content or save backup copies.
Also read : Growth Hacking