All You Need To Know About Project Management Software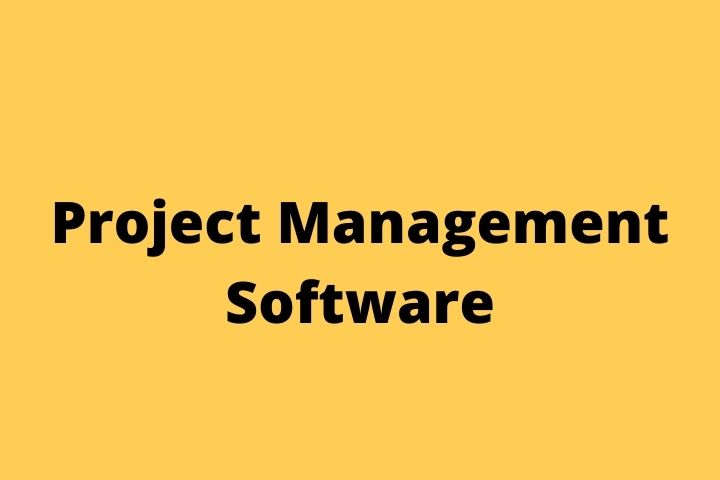 Project Management Software : Teams and companies sometimes have difficulty coordinating their efforts. The details of the work have grown, which has generated chaos, confusion and exhaustion. That disorganization, in turn, has made it difficult for everyone to do their best work.
Clarity about who does what and by when will reverse the impact of unnecessary meetings and reduce duplication of work. By having visibility into resource availability, project management can proactively adjust and adapt, address the root causes of depletion, and increase resiliency. We live in a reality that forces us to restructure our processes and workflows to be more efficient and that our performance not only does not suffer, but improves.
By enabling entire organizations to have the core building blocks of teamwork: clarity, transparency, and accountability, work management can help move new projects from survival to prosperity. What are we facing and how can we solve all this?
Also Read : Antivirus
The Reality Of Project Management
There are a series of challenges that the team of people involved in any common project has to face in order to bring it to fruition.
Collaborators work in isolation

: Tensions can arise between collaborators if it is discovered that they are working in parallel on transversal concepts, duplicating efforts without achieving better results. Communication must be multidirectional so that everyone can advance in the part that corresponds to them, help with common tasks that may be left behind and always maintain the vision of the whole as the final objective.

Team members

do not have access to up-to-date information on the project : Not knowing the global vision of the project and limiting ourselves to the particular conditions of our task can lead to errors and failure to meet important deadlines. Knowing at all times the common milestones that the whole team is looking for helps to get ahead of deadlines and avoid bottlenecks.

The

project management

does not receive reports on the different advances : A very common mistake is to make an unbalanced distribution of hours, wasting time on superfluous tasks and not directing the effort to the key aspects of the project. Having a project management tool allows us to prioritize times, giving greater importance to those that have the greatest weight in the final result.
Solving these challenges supposes a paradigm shift and work rhythms that can completely change the performance and satisfaction of the entire team. A better organization helps the team to be more focused by increasing its capabilities and reducing the fatigue that always accompanies disorganization. The application of agile methodologies with the use of project management tools is the recipe to successfully overcome these challenges.
From Survival To Innovation
How do we survive the problems that arise in project management? There are a series of maxims that we must always keep in mind in order to successfully carry out the tasks and projects entrusted to us. Remembering these tips at all times will allow us not only to survive, but also to shine in our next challenges.
Organize work: Classifying the different tasks, projects and teams will make our way of working and leading the different projects more efficient.

Provide a dynamic perspective: The project planning must be clear and presented in real time to all collaborators. This way the whole team knows who is doing what and when it will be finished.

Automate processes: Optimize processes so that teams can work more efficiently and not waste time on non-priority tasks. In this way it is possible to direct the efforts to the key points of the project.
On these three pillars it is based to solve most of the inconveniences that the realities of project management offer us. Putting technology at the service of people is key to successfully leading digitization and project management and for our entire team to move forward together with a common goal.
Using Asana helps us connect siled teams from different departments, so we can collaborate more effectively, gain visibility into projects, and prioritize tasks. This allows our team to manage multiple goal streams and monitor key indicators and results. The application of software with which to implement agile methodologies is the way to correct and effective project management.
Also Read : Design Thinking