Pricing Strategies For Your Business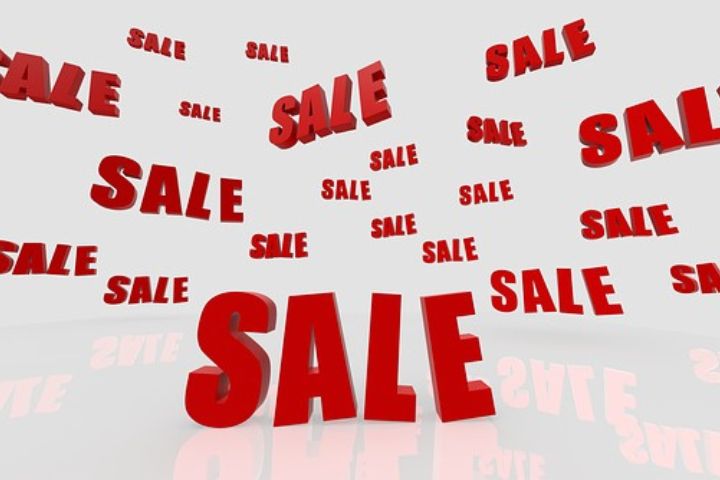 Before we start listing what are the best pricing strategies for your online store, we have to stop and reflect, even briefly, on the price itself.
It is important that you are clear that one of the marketing strategies that are most important in the success or failure of a digital project is the price.
The price serves to position your products in the mind of the consumer, in addition to increasing or decreasing the benefits of your e-commerce.
In fact, there are many examples of online stores that lack a sound pricing policy. And, in general, they tend to make decisions in an erratic way – without a clear pricing strategy – moved only by the treasury needs of each moment. Something that ends up having an impact on the results.
In addition, you have to keep in mind that on the Internet you can neither haggle nor counter-offer, so the price you set for the products of your online store will be the final one.
This means that only visitors to your website who consider the price shown in each product sheet acceptable will buy you.
And if you make a mistake when you look at it, the profits of your online store can be seriously compromised, since many potential buyers will surely leave for other stores that offer the same product at a lower price.
This is where the pricing strategy that should guide the entire management of your dropshipping online store comes into play.
Factors Influencing Pricing
Before setting your prices you should consider how much money you can generate with an online store. And once you make that estimate, you must also perform an in-depth analysis in which you value the following internal and external factors.
Internal factors that affect your pricing policy
It is best to start doing an introspection exercise. To do this, you must look inside and analyze your own online store.
The key is to know where you are and where you want to go.
Before entering the control panel of your online store and typing the prices of each product, we recommend that you analyze these internal factors:
The objectives you have set for your ecommerce
When you decided to create your dropshipping online store, surely you did a market study and you thought about how you wanted to add value for people to buy in your store.
If you didn't do it at the time, we recommend that you do it now.
The thing is that you stop to reflect, to lay the foundations of your business at the price level.
In that strategic definition you have to know:
How you want to position the products you are going to market.

What kind of promotions do you plan to do?

What will be your discount policy?

How to trust your customers.
Personnel costs
Even if you are following a guide to building a dropshipping store to the letter , remember that each store has its own peculiarities.
Your competitor may be able to sell without the need for employees, while you need to hire two workers to help you process orders.
When setting prices, you need to control your personnel costs.
The financial policy of your business
Both your financial resources and your borrowing capacity will have a decisive importance in the final sale price of your products.
If you have, for example, enough capacity to invest a lot of money in advertising, you can attract more traffic to your website and sell more.
And in that case, a higher volume will allow you to negotiate with your dropshipping providers a lower cost price.
Shipping costs
The final price of your products will depend largely on shipping costs.
If your supplier does not give you the freedom to choose a cheaper transport agency, you may find it difficult to compete with other online sellers who charge less for logistics management.
In the event that you have freedom of choice, you should define precisely what is the level of service you intend to offer before selecting a specific company that is responsible for sending orders, since that extra cost can end up making your product more expensive than that of your competitors.
External factors that have importance in the pricing strategy
The problem with external factors is that, in some cases, they are uncontrollable.
Despite this, you also have to take them into account when defining the different pricing strategies of your dropshipping store.
These are the most important.
The competition:
Although you should always rely on your cost structure, you can't forget about your competitor's prices. That's why it's great to look at the biggest dropshipping niches.
It is best to consider market prices as a frame of reference, which will help you get an idea of what buyers in general consider acceptable.
In this issue it is convenient that you know that there are sectors or market niches subjected to harsh price wars.
And this is because, on many occasions, the competition between consolidated stores and those that want to get a part of the cake is fierce.
In those cases, new competitors use a market penetration strategy based on reducing the prices of their products. Something that produces a downward movement of the rest of the stores.
The danger of these wars is that they can sell below cost just to get more market share.
The regulatory framework
Price agreements between competing companies are expressly prohibited by law.
Nor are dumping techniques legal, based on massive price cuts – even selling at a loss – to eliminate all competitors.
On the other hand, you must remember that online commerce works in a global way, so it is possible that the regulations are different in each country.
Also keep in mind that, in the case of dropshipping, in many cases the suppliers are in countries other than yours.
All this is also important at the tax level, since taxes can end up modifying the final sale price of your products.
The value perceived by customers
The value perceived by the final buyer will have a decisive importance in the price of the same, since that will be the maximum price that will be willing to pay for that product.
For example: there are companies that are based on a prestigious pricing strategy.
They have studied their market and have realized that for a high-end or prestigious product people are willing to pay more, since the perception of value is higher.
Also Read : Data Analytics Tools