Everything You Need To Know About Online Reputation Campaigns (ORM)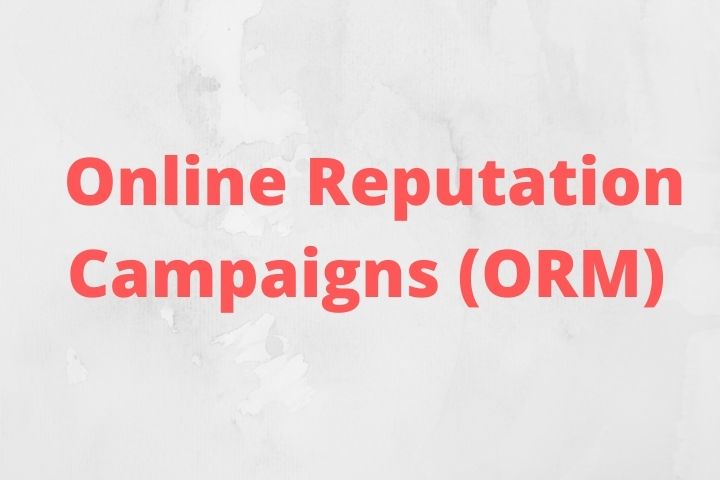 The detection of negative results associated with an online store on the network are what serve as a starting point to launch an ORM (Online Reputation Management or online reputation management) campaign, that is, a campaign with a strategy mainly based on in depositioning unfavorable content that may be associated with electronic commerce in search engines.
Some eCommerce companies come to the digital marketing agency with the aim of improving their visibility by looking for a company that does their online reputation management.
The commercial brand we have extensive experience in ORM campaigns thanks to having carried out online reputation campaigns for various clients since 2007.
In online reputation management we can find two origins of the problem, that the content is unfavorable towards the brand or that the information we obtain when searching for the brand on the network is insufficient. In fact, the most common thing in ORM campaigns is that both situations occur. That is why the first phase in ORM campaigns is that of detecting the main problem that the brand encounters when presenting itself in search engines.
Once the reputation problem is known, different steps must be followed to manage online reputation and to start the ORM. Always, undoubtedly, the first step is to make sure that the malfunction that has caused the online reputation problem has been corrected. From there, the actions to be carried out in an ORM campaign are:
Expand information on the online business, either by improving the contents of the web, creating own channels on social networks or a blog with which to publicize the characteristics and activities of the client.

Interact with the main audiences to offer them more detailed information about their activity so that they are encouraged to visit their spaces and get to know them.

Analyze the possibility of mediating with the most discouraged consumers to know their problems first-hand and give them a personalized solution. Complaints should be carefully analyzed to know if it is an individual or collective problem.

Increase the visibility of specific and innovative content in which the brand stands out and has greater control, which will serve as an exclusive information point for users who are looking for data on the brand's scope of work.
Each ORM campaign or online reputation management is personalized according to the client, thanks to the team of professionals that the online marketing agency for eCommerce has and the diversity of services offer.
Also Read : All You Need To Know About Online Advertising