Need Of Digitalization Of Companies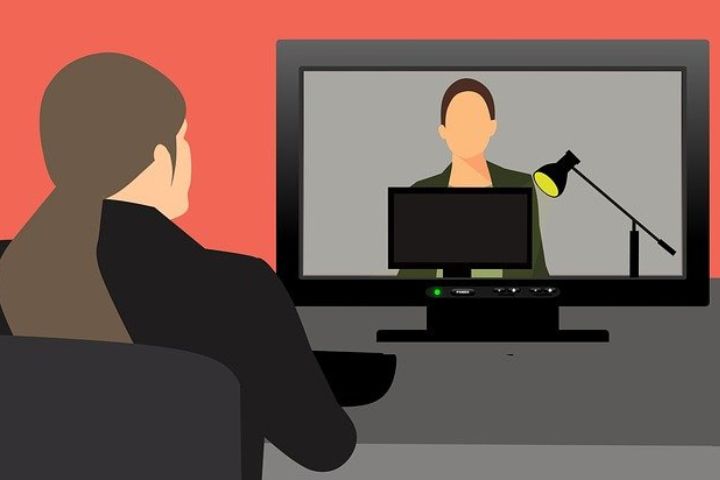 Digitalization Of Companies : Over the past few years, we've heard a lot about the digitization of businesses and how some sectors saw digital transformation as a future-proof and very long-term change. 
However, the confinement that we have experienced during these last weeks together with the paralysis of work activity caused by the COVID-19 health crisis has caused the acceleration of this digitalization process suddenly. The digitalization of companies has gone from being a mere option to becoming an imperative need for survival.
Digitalization is a reality that has come to stay and to which many companies have adapted during these last weeks in a progressive and natural way, since they had been preparing and working internally in their transformation for some time. 
However, for those who lengthened the adaptation process, this irruption has been an important blow and has brought uncertainty and instability for their employees.
Thus, making a change in mentality and business culture is necessary for these companies that were not yet considering starting the digitization process, especially if they want to survive in these times. In addition, although during the last years the habits and customs of consumers were already changing, this situation has accelerated, in a certain way, the consolidation of new forms of consumption that until now were not part of our day to day. 
Nor should we forget that the current consumer is an omnichannel profile and that he is hyper-informed, so it is necessary to develop business models and propose digital strategies, if we want to reach him: adaptation is the best change and the only option to ensure the survival of companies.
During these months of confinement, many companies have opted for the use of all kinds of digital tools and processes that have allowed them to continue bringing their service closer to their customers, and that have become the pillar of their business, managing to take advantage of that much-needed digitization process:
Videoconferencing
The companies dedicated to providing video call services are one of the sectors that, without a doubt, have capitalized on this stage of confinement at home, and that is that the number of video conferences has increased considerably compared to previous months. This massive growth of video calls is due, among other factors, also to the increase in teleworking from home, being the main bet of the companies during this time.
The advance of new technologies and the different tools for videoconferencing that exist in the market today have facilitated the transformation process of many companies and workers who, thanks to videoconferences, have been able to fulfill their work responsibilities with some normality.
Social Networks And Virtual Communities
Until recently some sectors considered the use of social networks only suitable for personal or social issues, the pandemic caused by the coronavirus has brought with it a disruptive mentality in that sense. 
There are already many companies that have embarked on new communication channels and, currently, it is increasingly common to see how brands participate in social networks and include their presence in them as part of their digitalization strategy.
Something similar has happened with virtual communities, which have been given greater importance in recent weeks or have even been born as a result of this time of confinement at home. From the company, we have continued to bet strongly on the company Community, the virtual space and meeting point of our customers. A channel that has allowed us to remain in continuous contact with our community and to be able to inform of each step or measure taken in this time of so much uncertainty for everyone.
Ecommerce And Online Services
Although online shopping and services have been arousing a lot of interest for a long time, it has not been until this moment when they have managed to take off definitively. Even companies that did not have this option in their business strategy have seen in this adaptation their only way to move forward.
And it is that the agility of online services and purchases, speed, time optimization and above all, home service, have been key to surviving during this stage of confinement.
Streaming Videos
There is no doubt that streaming video has become the king of this situation. Live videos have become an entertainment option for our leisure moments to another work tool that has been forcefully incorporated into the business world.
Thanks to live videos, either through social networks or platforms designed for it, many companies and professionals have carried out their own webinars, events with the aim of continuing to maintain direct contact with its customers and continue to inform about the news and changes produced in the company, sector, business .
Teleworking And Virtual Offices
As we mentioned before, one of the preventive measures that most companies have adopted since the beginning of this health crisis has been the implementation of teleworking, a flexible and conciliatory model that some were already beginning to incorporate but that the vast majority did not even consider. In this sense, virtual office services and domiciliation of companies have become a formula with many advantages to ensure that companies could implement remote work, while maintaining their usual pace.
From the company, we have focused our efforts on enhancing our Virtual Office Madrid service (with the possibility of online contracting), which has facilitated our clients' day-to-day management, attention to calls, correspondence and professional parcels, as well as punctual access to spaces or rooms that have all the precautionary measures guaranteed.
In short, we have witnessed that adaptation to change is possible and above all necessary for the survival of business. We must always look to the future to improve the present and to know the options and possibilities that digitalization offers to companies: be proactive and anticipate changes, so and only then, we will be preparing our companies for any situation, turning them into really solid models.