Everything You Need To Know About Mobile Marketing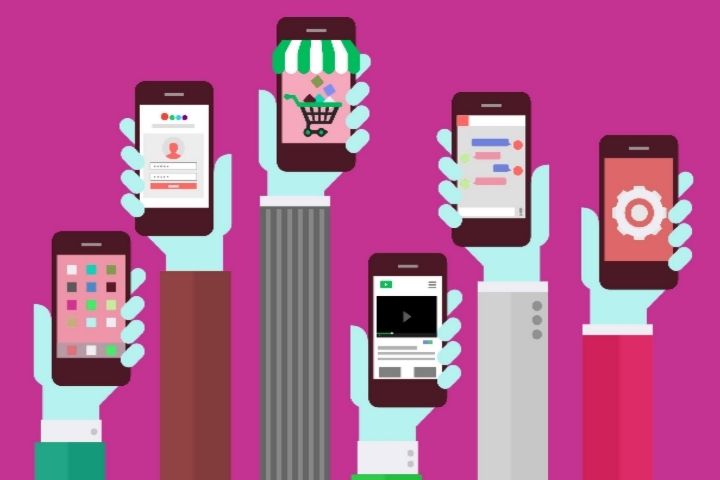 Are you looking to expand your business in the mobile channel? We help you throughout the development of your mobile marketing strategy . For this we advise and guide you throughout the process, from the definition of objectives to the final analysis of the results so that you can interpret them optimally and make 100% consistent decisions.
Do You Want To Start? We Have Everything Ready.
Study the possibilities of your brand on mobile devices and develop the ideal product
There is an ideal mobile marketing product for each type of objective
Mobile site / mobile web: People who know you will look for you and those who don't know you want them to look for you. Hence the importance of a responsive development that allows the user a comfortable and simple browsing experience.

The APP's are the key to the sales strategy. The potential of mobile applications lies in the range of interaction possibilities offered to the user.

Tablet vs. Smartphone: Knowing the behavior of users will help to specify the need for your product to be available on both devices or not. Usage / browsing times, schedules and user profile are some of the features that will help you select the ideal channel.
The Importance Of Strategy In Mobile Marketing
We study, analyze and help you specify the objectives to develop a strategy 100% adapted to the needs of your product on mobile.
Make your product known and position yourself as a benchmark in your sector, also on mobile phones.

It offers a differential product that adds value to the user. An APP or a mobile site must fulfill a useful purpose that fits into the global strategy of your company: inform, increase your database, support the sales channel or generate greater interaction and loyalty with your

brand

.

Measure, analyze and reorient your strategy: flexibility in the mobile marketing strategy is essential for there to be an adaptation to the initial objectives set.

Define a complete strategy that also covers secondary objectives. A fully integrated optimization with all the Kpi's of your company and based on ROI.
Monetization, Make Your Product Profitable
You have already defined your product and objectives, but how can you make your business profitable? There are different ways of generating income in the mobile channel. The model will be largely defined by the type of product, although the types of monetization must be very present in its initial development:
Sale of products / services: use of the mobile channel as a sales platform.

Marketing of advertising spaces.

Freemium APP: free download application that offers optional payments for the use of additional services or functionalities.

APP payment: one-time payment for downloading the APP.

Subscription to a product on a regular basis.