How To Create An Effective Instagram Marketing Strategy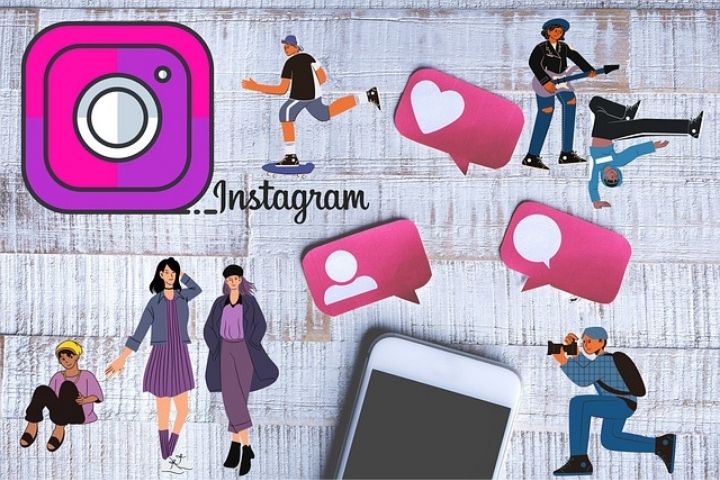 Effective Instagram Marketing Strategy : We all know that Instagram is a very visual social network and that millions of images are published every day.
And it's no exaggeration, as Instagram boasts over 1 billion active users.
But do you upload your photos and stories without further ado?
Or on the contrary do you carry out some Marketing strategy on Instagram?
If your answer to the first question is a "Yes", I recommend that you continue reading this article to get your Instagram account to succeed.
And if the answer to the second question is also a "Yes", I also invite you to continue reading this post to know if your strategy on Instagram is well defined or, perhaps, you find new ideas to add to your strategy.
How To Create A Marketing Strategy For Instagram
As I've told you before, it's not enough to just post photos and stories on your Instagram.
And this is aimed whether you are a personal brand, a business or a company.
All the publications you make have to follow a clear strategy and always follow the same guidelines.
And so that you do not start to ramble along the way, the best way to enhance your presence in this social network is to create a Digital Marketing strategy for Instagram.
So, let's see how to do it.
Analyze and investigate your competition.
In my opinion, this is the first step you should take when creating your own Digital Marketing strategy on Instagram.
The first thing you have to do is analyze your most direct competition and see what they are doing, for example:
What kind of posts do you make: photos, videos, reels?

Which ones do you get more interactions with?

What kind of audience does it have? Are they active or do you just collect followers?

How and in what tone do you address those followers?

Do you have a careful feed and biography according to your brand?

Do you follow a defined strategy or do you improvise on the fly?
All these points can provide a great training, which can become a great asset for your strategy on Instagram.
Then, the other step I advise you is to analyze other companies within your sector that are not direct competition.
Because it's always good to take a look to see what's cooking.
Audit your own account
Now it's time to analyze your own account, and you have to do it in an objective way (even if it hurts).
Doing an audit of your profile on Instagram will allow you to see what you are doing well and what is failing and, thus, you can correct everything that does not work.
If you objectively analyze all these points you will find it much easier to see the things you have to change to improve your instagram marketing strategy.
Set your goals
Each of the actions you do on Instagram have to have a why, a strategic objective.
It is essential that you know what you want to achieve with your presence on this social network:
Brand recognition

Humanize the brand

Increase the number of followers

Create a community

Traffic to the web

 Sell services
Once your objectives are determined, you must establish your KPIs to measure all the actions.
Create your own style and brand image
As I mentioned at the beginning of this article, Instagram has more than 1,000 million active accounts.
That is why it is so important to have your visual identity well defined, since in this way your followers will easily recognize you among the crowd.
To do this you have to define:
The corporate colors of your

brand

and the fonts that you will use throughout all your publications.

The tone with which you are going to address your audience. Is it going to be a friendly and close tone or, on the contrary, does your brand require a more formal and / or technical tone?
Once defined, remember how important it is to always follow the same visual identity in your Instagram Marketing strategy. This way you will be easily recognized by your followers.
Develop a content plan
Surely you have heard on more than one occasion the phrase "The content is the King".
And for that reason, you need to create content that responds to the needs of your audience. Because it will be the basis of your strategy in the social network.
Therefore you have to establish what will be the central pillar of your content, which corresponds to the tastes of your followers and, from there, define the theme and format of each of your publications.
In addition, so that you do not run out of ideas and do not go crazy thinking about what you are going to publish, I advise you to create an editorial calendar.
In it you will have to detail:
Days and times in which you are going to publish

What format are you going to publish (image, video, carousel).

Description and hashtags

Objective of the publication (Branding)
Measure the results
It is essential that every month you review the statistics offered by Instagram (only in the company account).
It is very important to measure the results, in this way you will be able to know if the marketing strategies on Instagram that you are carrying out are giving good results.
Main metrics and statistics to consider:
The impressions and reach of your posts and stories.

Interactions across all posts.

Audience you are reaching.
Digital Marketing Strategies On Instagram
I have told you the most important points that must be taken into account when developing a Marketing strategy on Instagram.
And now it's time to talk, one by one, about Instagram strategies to start growing your account.
Optimize your bio
You have to pay special attention to this point, since it will depend on whether people follow your account or not.
Anyone who visits your profile has to know at a glance who you are, what you do/offer and how you can help them.
If not they will go where they have gone.
Here are some examples of optimized biographies:
Include a URL to your website
This option is a resource offered by Instagram and you should not miss it.
You can enhance any part of your website such as: the services you offer, your blog, courses, etc.
But what if you want to highlight several sections?
Well… Very easy!
You can use external tools such as linktree.
Linktree generates a page where you can gather links to external pages.
For you to see it more clearly I leave you an example of a URL created with linktree and the different sites to which it points.
Create an attractive feed
Having an attractive feed will help you stand out and thus attract the attention of the person who has reached your profile.
This way they will know what the theme of your account is and see that the posts are creative and organized.
It's a point in your favor!
Among the different types of feed you can use are: Vertical, horizontal, chess, puzzle …
Here the limit is set by your imagination.
Post content on a regular basis
If you want your account to grow and achieve the goals you have set for yourself, you must publish content on a regular basis.
But this doesn't mean posting content every day and at all hours. If not, do it at the time when your followers are most active.
Although there are a few better times to publish as a general rule, everything will depend on your followers.
To have this information you will have to try different days and times of publication, until you find what are the best times when you get more interactions and greater reach.
In addition, to organize yourself and be able to maintain this regularity, I advise you to plan it in an editorial calendar.
Use Hashtags
The use of Hashtags on Instagram is a strategy that you can not forget. They will make your posts more reachable.
Of course, do not abuse very generic or invented hashtags.
It is better to use those that are more specific and that, surely, are the ones that your target audience uses when searching on Instagram.
Add Locations
Using Instagram locations is really useful as you can make your location known and this is really useful if you have a physical business.
By including a location in your posts this will cause them to appear in the Instagram explorer for that place, which will give you greater visibility.
Another plus point is that it is very easy to include them in your publications and stories.
Use stories
Stories allow you to share short videos that disappear after 24 hours, in which you can add text, stickers, emojis, etc.
This makes the creation of Stories aimed at sharing more casual and spontaneous moments. And you should also include it in your Instagram strategy.
If you are a personal brand you can make stories showing your day to day, how you organize, events you go to, tips or advice .
Also Read : Multichannel Marketing System