Ideas On How To Sell On Instagram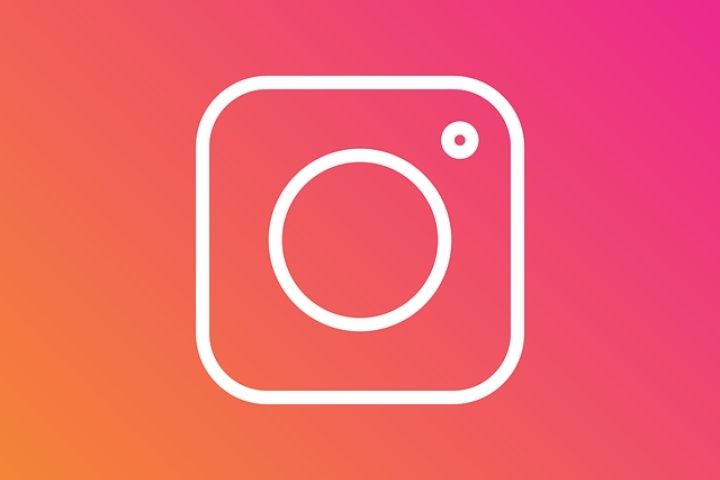 Do you have an Instagram account? Whether personal or business, surely your answer is yes. And it is not surprising, since this platform is increasingly popular, as there are more than 1,000 million active accounts on Instagram every month. Good news for companies looking for exposure.
The great advantage is that you can create a profile not only to be present on this platform, but also to implement e-commerce. This can be very good for your store, because according to Absolunet, the online share of total retail sales is 16.4% globally.
It means that if you are not yet selling your products online, you'd better catch up. Instagram is a great platform to start with. So, once you have captured a good number of followers, the success of your company will depend on the strategies you use in this social network.
If you still have no idea how to sell on Instagram, we give you a guide to start making good use of this social network.
Why Sell On Instagram?
Instagram mentions that 90% of accounts follow a company on this platform. Whether it's to buy products or just to see your activity, users will visit your profile if the quality of the content you handle is good.
But what is it about Instagram that helps you sell in a more profitable way? Well, here are some benefits to consider if you're just starting out with your venture:
Your store is open 24 hours a day
One of the great advantages of Instagram is that your customers can view the product catalog at any time. This way they can choose the option they prefer, after having carried out an exhaustive search for your profile.
Of course, this doesn't mean you need to implement your 24-hour customer service. The idea is that your customers can see and evaluate each item, as if they could go to the store in the early morning.
Look at it as a way to streamline the purchase process, because if your customer writes to you in the early morning, you can answer him early in the morning of your workday. And if your customer interacts with you on the day, you can give them a quick answer and make the purchase without having to leave their home or work.
Low investment and cost reduction
To create a business you always have to invest, but taking into account the expenses you must make when opening a physical store, you will realize that it represents a lot of money. You must pay an advance, remodeling, furnishings and endless procedures that are not free.
If you compare this experience with that of opening a store on Instagram, you will realize that you only need a computer or even your mobile and good Internet signal. That is the advantage of having your online store on this platform, because when creating an account for companies, the investment is very low.
Take into account that at the time of being established in a local, the expenses are still high, because you must pay the rent month by month and you must also spend on fuel to get to your business. Instead, with an Instagram store you not only save yourself these expenses, but you can also take advantage of the time it would take you to be in traffic to plan effective social media strategies.
Reduce your losses by not having stock
If you're just starting out with your venture and you're on a budget, you could avoid some losses by implementing the buy-on method. In this way, you can sell safely.
Although working in this way can have its advantages and disadvantages, since at the time of placing an order, your customer will not receive it immediately and this can decrease their purchase momentum. So we recommend you compensate for that defect with a promotion that benefits both the buyer and the seller.
Get the highest engagement
Engagement refers to the interactions or engagement a user has with brands. And while we can see this behavior across all social media, instagram is the platform that generates the most interactions, according to Trackmaven. That is why it is so popular among people, because this social network allows a friendlier approach between users, even if we talk about a brand.
We know that your goal is to sell, but to achieve this you must present yourself as a friendly and close brand. Trust is essential for a user to decide to buy in your store, taking into account that there are many others that probably offer the same as you. That's why we recommend that you differentiate yourself from the competition, generating valuable content and presenting your brand as someone reliable.
Now that you know the reasons why you should create your own store on Instagram, we leave you some tips to make selling on this platform more profitable.
Take Your Own Pictures And Delete Stock Ones
Thanks to the engagement produced by this social network, we could say that Instagram is one of the most organic platforms. Therefore, stock photographs (image bank) can make you seem a little forced and will make you distance yourself from that natural aspect that characterizes this platform so much.
Imagine that you have a bar and you want to promote it by creating an account on Instagram. If you post a stock photograph, where you see a group of friends drinking and having a good time, the moment your customers visit you, they will realize that the place does not look at all as they saw it in your post. Then, you will lose credibility from that moment.
In addition, if you are looking for the best images for a popular industry, you will surely find other brands that also use them. And it's no surprise, as a statistic published by Siege Media says that stock photography accounts for 40% of the most widely used visual content.
That's why we recommend taking your own photographs. But don't worry, you don't need to be a professional, let alone get an expensive camera. You can get good results with your mobile, so we are going to give you some basic tips to make the most of its functions.
Get to know your mobile camera and its functions in depth
At present, mobile cameras bring a series of settings that are quite useful to make photographs better. And although some have better definition than others, this should not represent a problem if you know how to use the tools at your disposal well.
Importance of zoom:

the first thing you should know is that the

zoom

(zoom) of the camera of your mobile is by

software

(

server), which means that the image is cropped and distorted. That is why the result looks of lower quality. It is advisable to avoid

zooming

at all costs and get closer to the object you want to photograph.
Resolution: the

camera of your mobile gives you the option to change the resolution, because this way you can choose the weight of each image and therefore, you will be optimizing space. This is not a problem if you want to take a

selfie

or a photograph with friends, but when photographing a product or scene for your brand profile, we recommend setting the resolution to the fullest.
Activate the professional function:

this function allows you to manage the temperature of the image with the white balance, regulate the light with the shutter and the sensitivity of the image through the ISO. With these values you can improve the quality of the photograph and the best thing is that while you manage the settings, you can see on the screen if the image is very dark or very light. We recommend you take your time in this part until you like the result.
Use the grid:

In the settings of your cameras you can activate the mobile grid. This serves to apply the rule of thirds, which helps to create a proper composition, ordering the objects within an image. To understand these aspects a little more, we leave you a video that explains the basic functions of the camera of your mobile.
It is important to take into account that the results will never be the same as those of a professional camera, but they can be quite close. In addition, Instagram is characterized by being a very organic platform and one of the reasons that makes this platform so reliable is the naturalness in the publications of its users.
So if your photograph is beautiful, but not perfect, it will be a great plus to convey everything, except the commercial of a company. Look at this example of a photograph taken with a mobile, which the abbas.3 account has posted. It could look perfect if you have an ice cream shop.