All You Need To Know About Ideal Screen Size For Your Mobile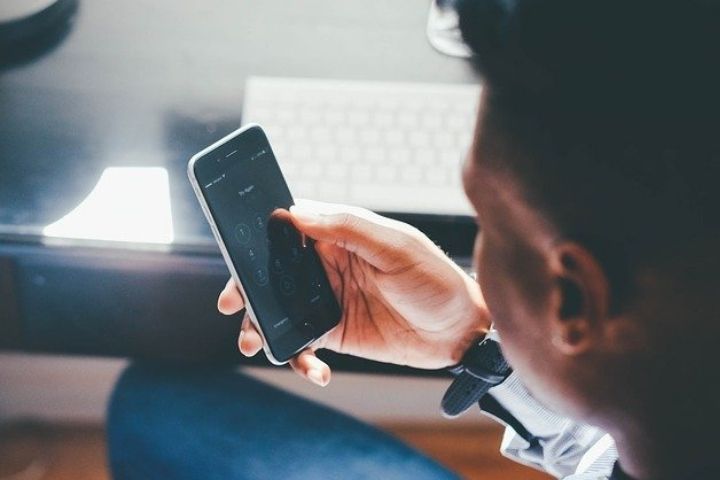 Reaching a consensus on the ideal screen size for your mobile can be somewhat complicated, since a screen size may be suitable for one user and for another it may not be.
Consequently, everything is summed up to the needs and preferences of each person, although today there are many who say that the perfect screen size for a mobile phone is 5.5 inches .
Why Are 5.5-inch Screen Mobile Phones Better?
Currently, a large part of mobile phone manufacturers emphasize or give great importance to the screen of the device.
On the one hand, there are those manufacturers that launch smartphones with very large screens, even above 6 inches , which are often called phablets .
Although these types of phones offer a much wider field of vision compared to phones with smaller screens, the reality is that they end up being very non-functional and even difficult for the user to manipulate, precisely due to their large size.
Keep in mind that what most people are looking for is a device that can be easily taken to answer or make calls and of course to perform all the activities of a smartphone.
Neither small nor big
A phone with a 5.5-inch screen is the best option because it is neither too small nor too large . It is basically a phone with a screen that fits the needs of practically all users.
This screen size allows you to easily enjoy playing videos, playing games, as well as surfing the Internet, reading web pages, checking social networks and of course using the camera to record videos or take photos. in a more convenient way.
In fact, if you are a user who loves taking photos or recording videos, a phone with a very large screen will be uncomfortable to handle and will often result in poor quality moving photos or videos.
You can catch it better
A phone with a 5.5-inch screen, on the other hand, allows you to comfortably hold the device in your hand to capture your photos or record videos without any inconvenience.
Currently there are really few devices that we find with screens between 4.3 to 4.7 inches, mainly because users now require greater navigation capacity , as well as better attractive viewing experiences both in videos and in games. Of course, this can only be offered by a phone with a 5.5-inch screen.
Now, it is true that not everyone chooses exactly the same screen size. Women, for example, tend to use somewhat smaller mobile devices, while Android users prefer larger screens.
Therefore, it seems that choosing a mobile screen size is limited to a matter of getting used to it.
It must also be said that users who prefer phones with large screens , of course, want these to be lighter devices. Consequently, if a smartphone has a huge, wide and bulky screen in a device that is not light, it would certainly not be very convenient for those users.
Disadvantages Of Phones With Large Screens
Well, it has to be said that screen sizes on mobile phones have always fluctuated. Let's remember that when Apple manufactured its iPhones with 3.5-inch screens, the standard on the Android platform was much larger, between 4.5 to 5 inches.
Then, with the growing popularity of Samsung's Galaxy Note series, users realized that big screens could do more.
For starters, more items could fit on the screen at the same time and having a larger screen also provided a much better viewing experience when watching content from Netflix or YouTube.
After nearly all smartphone manufacturers adapted to this trend of bringing devices with larger screens to market, things have really stalled.
The Nexus 6 was basically the largest screen mainstream smartphone released in recent years and today, the standard for smartphone screen size is between 5.2 to 5.7 inches. But, what are the drawbacks of using a mobile with a large or very large screen?
Well, in principle, as we know, smartphone screens tend to be fragile , despite the fact that most have special coatings that protect them against bumps and falls.
The truth is that people do not feel comfortable carrying these types of phones with them to work and they are afraid to leave them anywhere by the phone to end up on the floor with the screen ruined.
They are more difficult to manage
Beyond the possibility of the screen cracking and the entire viewing experience instantly vanishing, phones with very large screens are not easy to use at all .
The user frequently experiences problems and does not feel comfortable using this type of device, particularly when making calls. The device becomes really difficult to handle as it becomes difficult to hold it with one hand.
Why Do You Want a Mobile That Does Not Fit In Your Pocket?
There is also the fact that since it is a phone with a large screen, you cannot carry it with you in your pocket , which forces you to carry it in your hand, with the always latent possibility that someone can steal it or, at worst, cases, ending up on the ground under a car tire.
And What Do You Think About All This?
For all these reasons, we consider that the best screen size for a mobile phone is 5.5 inches. As we said at the beginning, in the end this also depends on the needs of each person, their tastes and even their budget.
In any case, we would like to know your opinion on this subject, to know what screen size you consider to be the most appropriate, if there is any other factor to consider and of course your experience when using phones with different screen sizes.
Also Read : Customer Service on Social Media