How To Use LinkedIn To Sell More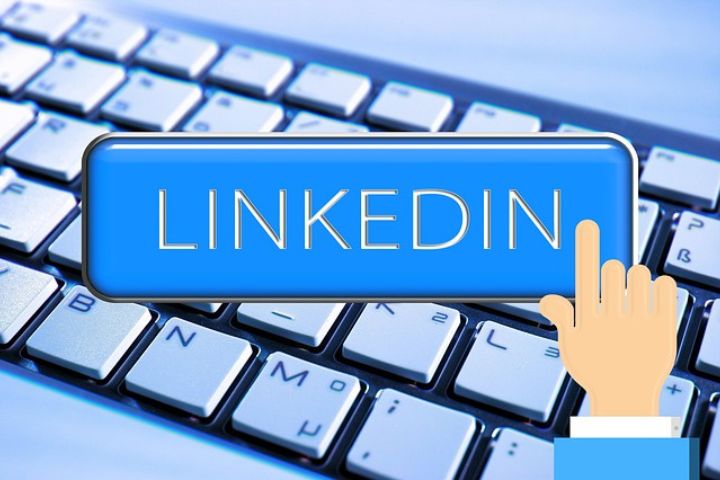 Use LinkedIn To Sell More : Planning to sell more doesn't just involve following certain steps to place your ads on a social network, it involves creating an effective marketing strategy to attract future customers. To achieve this you can make use of a very famous social network in the workplace. Here's how to use LinkedIn to sell more.
Today, potential customers are looking for solutions that can be easily found; and in the competition to earn more, companies have filtered into the media of particular use, as is the case of social networks, to take advantage of them as advertising tools.
Advantages Of LinkedIn For Business
One of the biggest advantages of LinkedIn for Business, along with its Sales Navigator feature, is that it can be used to generate leads and close deals in a variety of ways. First, you can link your LinkedIn profile to your business website. Thus, visitors to your profile will be able to go directly to your offers page to make any type of queries.
In the list of traditional lead generation techniques, such as creating interesting content so that your potential customers can download or direct traffic to your offer pages, LinkedIn offers a personal way to identify and attract leads and then convert them into customers, mainly through networking and participation in groups related to your sector.
The capabilities to generate leads and close deals are ultimately more useful for B2B. In fact, up to 80% of social media B2B leads come from LinkedIn. Consumers and prospects are more likely to make inquiries, and by giving the right answers you open the door to building a strong relationship.
According to a study we conducted earlier, we found that:
compared to Facebook or Twitter, LinkedIn is a 277% more effective tool when it comes to generating leads for your company;

53% of B2B companies have gained one or more customers through LinkedIn;

8 out of 10 LinkedIn users are 35 or older, which places them in the interesting age range for the vast majority of target audiences;

83% of B2B marketers are regular LinkedIn users.
LinkedIn As Part Of Your Sales Strategy
The process of making a sale using social media requires a focus on the consumer to help them solve their problem or need personally. Which means not trying to sell all the time, or say what people should or should not do, but present valuable content to arouse their interest in a solution, and generate a conversion with high probabilities of making a sale.
On LinkedIn there are several ways to find and interact with business prospects in ways that help develop meaningful relationships. It is about establishing a first contact with the customer who is ready to buy through this platform in the most natural way possible.
According to Forrester Research, 57% of the buyer's journey happens before the sales rep is involved. Therefore, the best thing you can do is prepare your sales staff to engage with potential consumers through LinkedIn, to establish a relationship and trust enough to close a sale.
Let's see step by step how to use LinkedIn to sell
1. Start by creating an attractive profile
It is very important that you complete 100% of your brand profile. Place attractive, clear images or photos with profile and cover logos. To this, you must add a summary with clear, precise wording and without spelling errors. You can also add materials produced by your company such as: images, videos, links and PDFs that work as a brief presentation of your brand, or your products or services, including a document with different success stories with clients you have served.
2. Participate and create discussion groups
Through LinkedIn you can participate in discussion groups and, in turn, generate your own. Remember that in your own group you must share content related to your sector. In these groups, various companies participate in debates showing their own vision, as well as knowledge of their industry.
Here you can review or share information on topics of interest that, preferably, are related to your brand, so it is also an excellent way to get to know your potential customers more.
Before opening a group, define whether you want it to be open or closed. Closed groups require the approval of applicants who wish to enter. The advantage is that it allows all users to be part of the same industry; the disadvantage is that it takes a lot of time to research and define whether the applicant meets the requirements.
An open group allows you to make your group a massive one. But the downside is that, by allowing any member in, you can lose control and focus.
Being within a group on LinkedIn gives your company greater visibility. Currently there are more than two million groups from various industries in this social network, in which it allows you to belong to 100. Sounds good, right? Here are 100 chance opportunities.
An important recommendation: in addition to joining groups that have to do with your sector, it is important that these groups have more than 100,000 members. Here you will have a greater opportunity to stand out.
3. Select the right keywords
Optimize your company's linkedin site using the keywords (you can include up to 20 words) that the public searches for on this social network. To maintain SEO within LinkedIn it is recommended to use a few words, doing so will help you define your value proposition. Thinking like your prospect will help you find the right words, since, without a doubt, they will be the words that will enter the network to find you.
Keywords should perfectly mix the topic of the content with what the audience is looking for.
4. Use other resources such as gated content (blocked or hidden content)
By using LinkedIn to generate commercial leads, you can promote a type of content that is blocked, and that the user can get by following a link to a landing page, but before accessing the content you will need to send their contact information.
Offering valuable content is a great idea, but just like a valuable item for which you have to pay a price, use those materials in exchange for something just as valuable: contact information. When a piece of content is truly valuable, users are highly likely to be interested in having it, in exchange for providing a couple of personal data.
Some content ideas to use as a gated content offering are live videos such as webinars, as well as invitations to participate in contests. A tip, to spread your offer you can tag several people according to the profile you pursue, so that through them, many others from the same sector find out.
Remember to offer quality material, otherwise you accumulate a lot of contact information but do not arouse great expectations in your potential customers, so that they really want to acquire your product or service.
5. Provide answers as soon as possible
Sales through networks are also based on building relationships between company and customer. These relationships depend on proper communication that provides credibility, and a solution to the business prospect at the right time. In this sense, giving an immediate response to those who have made contact with you, will provoke a good reaction towards your brand, because it is part of the service you provide.
For its part, LinkedIn shows the exact moment of update of your connections or the people you follow, which makes it easier to identify when a contact is available. Thanks to this function, you can take advantage of that moment to send a message through the tool itself, or make a call to answer a question or a comment.
6. Use InMail functionality
An InMail is a message that serves to establish communication with a contact that you may not be able to access in other ways. Its purpose is to start an appropriate and professional conversation. The reason to give you this suggestion is because, through this LinkedIn tool, you can offer a more personalized message than with a normal email, which will result in an increase in the conversion rate.
How To Use LinkedIn To Find Customers: 3 Keys
In addition to the tips mentioned above, there are other techniques you can use to get customers on LinkedIn once you have optimized your profile.
1. Create relevant content and give value to your business
The content you post on Linkedin should be very useful for your audience. Since you're on a social network where your customers are probably business-friendly, just like you, it's not enough to post motivational phrases or have only an attractive design. The important thing is that you are a source of relevant information for your potential customers.
According to LinkedIn, the publications of professionals are attracting the attention of other users at a very high level, achieving an increase of 150% with respect to traffic per publication.
2. Create native ads to increase your reach
Once you've generated valuable content on your profile, you could explore sponsored ads within the platform. These are also known as native ads and their advantage is that they are displayed in the feed as if they were organic publications, mixing with all the content of the different profiles that a specific user follows.
3. Take advantage of forms
The forms within LinkedIn refer to those that allow you to get leads, which in turn are those potential customers who, beyond being aware of your content, demonstrate their interest in the products or services you are offering.
This interest is usually demonstrated by filling out forms or surveys that your company has generated through the website or the platform itself. Thus, users provide you with their data voluntarily so that your sales team can contact them later to close a deal.
Start adding these tactical secrets into your marketing strategies to make your sales processes truly competitive. This way you will achieve your goals by generating lasting relationships with your customers.