How To Increase Blog Traffic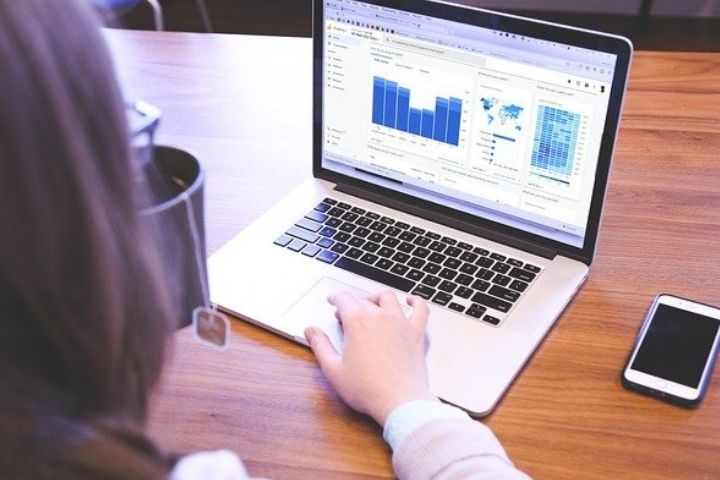 It is time to ask yourself; What do I do to generate web traffic or  increase visits to my blog  without knowing how to do SEO in WordPress and other CMS? Is my page ready to attract customers and gain visibility on the web?
You need to gain visibility and make noise so people know you exist, and figure out how to get web traffic once and for all.
If you apply the advice that I give you below, people will start to be curious about what you do and visit your blog, as well as your profiles on social networks.
1 # Optimize Your Site
The first thing to keep in mind to attract and increase visits is that your blog must be optimized, and I am not just referring to looking for an SEO consultant to help you.
Optimization refers both to the back-end of the web, and to the content itself. The sum of both aspects will be the one that helps you generate web traffic.
For this it is necessary that your website or blog has:
Responsive design:

A blog that cannot be read on tablet and smartphone screens is unlikely to get many visits today.

A high loading speed:

No one will wait 10 seconds or more for your website to load. There are plugins that slow down your site, so it is up to you to detect and remove them. There is a free plugin called P3 Performance Profiler that will help you find them.

A beautiful design:

You just have to choose a simple, quality template and install it. Forget about fluorescent colors, loading the design too much and putting up many banners that scare the user.

Quality content:

Give your target audience what they want: what needs they have, what are their concerns, aspirations, fears … And find a way to tell them, with an appropriate tone and style.
2 # Don't Forget Google
It is good to capture your inspiring ideas, transmit your experiences and anecdotes in order to empathize with the reader and put yourself in their place.
3 # Promote Yourself On Social Media
Once you are clear about how to generate the content, it is important that you take another step towards promotion. Great articles are useless if there are no readers who reach them.
Design a strategy to promote yourself on social media. Take advantage of these tools to gain visibility and engage with your audience. Don't waste the opportunity to enhance your personal brand with these tips for professional social media management:
Share interesting content for your audience

: Hear on social networks what they like and what they don't.

Design your own infographics and videos:

 Give them quality and interesting downloadable gifts. They will want to know more about your work and will visit your blog.

Try Facebook Ads and evaluate the results:

A well-targeted campaign to get likes will help you reach your target audience.

Publish varied posts

: Don't be afraid to use humor and other resources that entertain and that not only inform your audience. Build that relationship with empathy and naturalness.
4 # Expand Your Network Of Contacts
When you start a new experience, such as opening your own blog, you don't really know in which circles you should move.
Little by little, you will meet people in your same situation with whom you can collaborate and advance step by step.
The best way to interact with other professionals is to expand the network of contacts by implementing actions such as:
Comment on other blogs in the sector:

Identify other professionals in the sector, get closer to them and do not hesitate to follow their blogs. You will learn new things and see how they do it with their content.

Join LinkedIn and Facebook groups:

You can learn and interact with members, expand your contacts and share your content.

Make guest posts:

A good guest post strategy will allow you to share content on other more reputable blogs as a guest author. These types of strategies generate visibility, attract traffic and get quality links to your blog.

You invite bloggers:

Just as it is good that you participate in other blogs, the fact that different bloggers write on your page will help you to get and retain new readers. In addition, by sharing the content on their social networks they will help you generate more web traffic.

Do interviews:

Connect with professionals in the sector who have something to say. If nobody wants to write on your blog because you are just starting out and you have no authority on Google, perhaps with interviews you will be more successful.
Conclusion
Starting a blog from scratch is always difficult. There are many things to consider, such as the objectives, the content to be published, the design, the dissemination strategy, etc.
However, what is usually scariest is everything related to getting web traffic.
Also Read : All You Need To Know About Strategic Planning Of Human Resources