How To Capture Leads On The Internet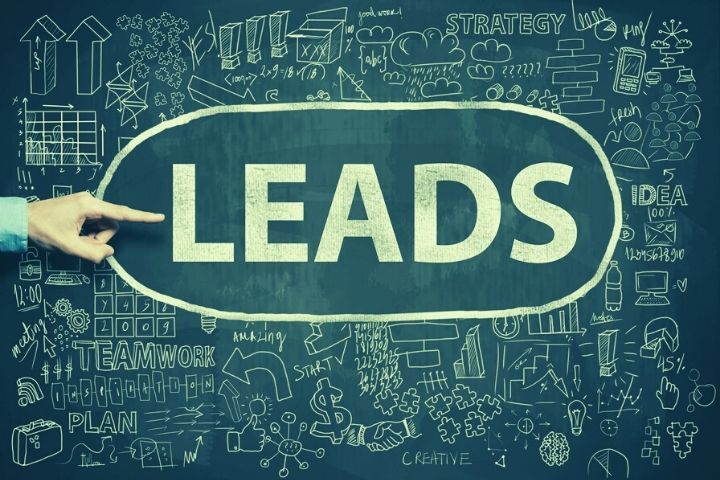 You need to know about how to capture leads on the internet. Think about it for a moment: Before the Internet existed (or, at least, before this Internet existed ) for a company it was almost impossible to get its customers (potential or real) to provide their contact information in bulk, beyond of specific cases such as purchases through the catalog.
On the other hand, at present, the billions of billions (or perhaps trillions?) Of bits that make up the Internet put within our reach the possibility of attracting, knowing and selling our products to an immense number of users from all over the world. But you have to know how to do it. Today we will teach you how to capture leads. Or, at least, how to capture leads online 
What Is A lead?
Lead is one of those Anglophile terms that we like to use so much in the marketing world. A simple concept used to name a user who completes an online form.
That is, a record in a database that may consist of a username and an email address, or perhaps some other piece of information, depending on what you have proposed to achieve: The version in ones and zeros of those prechentero customers who bought their clothes through the very vintage paper catalogs.
How To Capture Leads
By now you will have understood the enormous value that a lead can have for your company. Each new record in your database is a new possibility of getting a sale, or a subscription, or the goal that you have set for your potential customers. Now we will explain how to get as many leads as possible.
Of course, each case requires a different procedure: A mix of media appropriate to the product. Depending on whether your business is a B2B (you sell to other companies) or a B2C (you sell to individual customers), if you sell a mass consumer product or exclusive items , the mix used will vary.
What do we mean by a media mix ? Basically you will have to make a selection of channels: Search (both SEM and SEO), eMail Marketing, Affiliation and Display. An almost infinite number of combinations to get the one that best suits your specific case.
How To Capture Leads – Landing Pages
Interesting, right? But we are still in an initial phase of the process of becoming an expert in how to capture leads to boost your sales. Before continuing, perhaps we should focus on a fundamental element in the field of online registrations: landing pages
Understanding the importance of a landing page is vital to know how to capture leads. And it is proven that using landing pages oriented solely and exclusively to recruitment will always yield better results than linking campaigns directly to the web.
A landing page is usually a form, short if possible, with no more than 3-4 fields, and without especially personal data such as the telephone number. Also, it should not have vanishing points: links to any other site than the achievement of the lead.
With exceptions, sometimes it is convenient to accompany it with a login section in case we are talking about a client with an increasingly extensive database, so as not to waste the traffic it has achieved. It's also important that you prominently display a clear call to action . And that this call to action is the same as in the landing.
Oh, and remember: once you have created the perfect landing page, you must take care of the design of your creatives in detail . Both have to have a maximum connection. That is, the content of the ad must be present in the content of the landing, achieving a coordination that allows to improve the LTRs considerably and, therefore, lower the costs of recruitment.
Also Read : How To Fix Chromecast Problems?