Digital Marketing Trends: Why Monitoring Is Essential?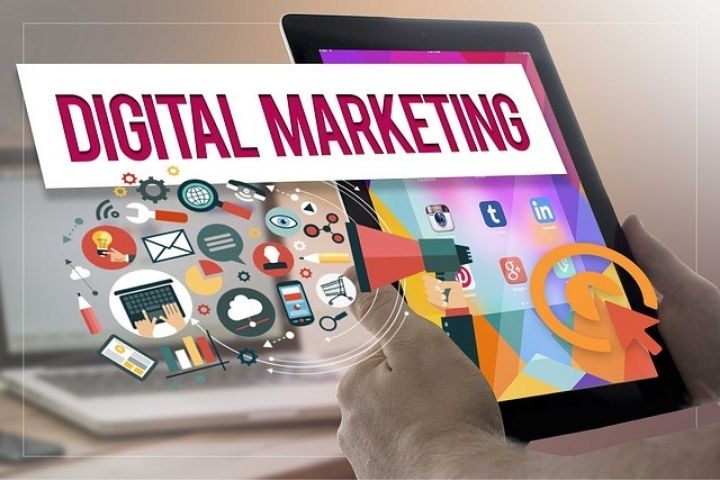 Digital Marketing Trends: The evolution of technologies influences consumption habits as well as the various marketing techniques. In this context, monitoring is essential for each player in the field and for a company in general. 
This operation consists of monitoring the Internet or social networks on a permanent basis, in order to collect strategic information relating to its company, its image and/or its market. Analyzed and processed, the data collected makes it possible to achieve various objectives. Let's take stock of the importance of monitoring in digital marketing.
Follow New Trends With Digital Marketing Intelligence
Over the years, the techniques or methods of digital marketing develop, intensify and take on a completely different form. For example, the SEO techniques used in 2010 with the aim of improving the natural referencing of a website are no longer the same in 2022. To continue to optimize the customer relationship, increase the ROI of the marketing strategy or stand out, it is necessary to keep abreast of the  latest technological trends  or novelties in the sector.
One way to achieve this is to set up a continuous digital watch. It can be focused on digital marketing trends best practices  . This watch allows you to be better informed about advances in the digital marketing trends and to ensure that the actions carried out by your company are in line with new technologies. You will quickly be able to spot the changes concerning the most common methods in digital marketing such as:
natural referencing or SEO,

paid referencing or SEA,

optimizing the website for voice search,

referencing on social networks or the SMO,

the display.
The watch also allows you to know recent successful techniques such as influence marketing, brand content, conversational marketing or shoppable posts.
Train Yourself To Strengthen Your Skills In Digital Marketing Intelligence
As industry practices evolve, it is necessary to update one's skills. In this case, to be sure of carrying out an  effective communication strategy , it is useful  to train in digital marketing in  order to master new market trends.
Indeed, there are several training courses on the internet offered to experienced professionals or seniors in digital marketing looking for new skills. They can be followed in face-to-face mode, in virtual class or in e-learning and make it possible to comply with new trends. Based on the information collected during your information monitoring, it is easy to choose among these training courses the ones you need to give new impetus to your digital knowledge.
Master the new tools in digital marketing
Several tools are essential today to increase the performance of your marketing strategy. Some are also updated regularly. It is therefore necessary to train. We will thus know how to use the new functionalities of these tools in marketing actions aimed at optimizing the visibility of its website or its pages on social networks.
For this purpose, there are training courses to master  web analytics tools such  as Google Analytics , Tag Commander or Google Tag Manager, in order to improve the performance of your site. For example, you can take training on the new GA4 version of Google Analytics to understand and use the new indicators and the new reports wisely.
By keeping a watch, you will also be able to have information on training relating to  advertising tools  such as Google Ads, Linkedin Ads or Facebook Ads. It is also a means of having data or information on training concerning DTP or graphic design tools such as In design, Scribus, Photoshop or Illustrator and on other more specialized tools.
Measure The Competition With Digital Marketing
In a market where competition is fierce, monitoring digital marketing allows you to keep an eye on the various players, whether they are direct or indirect competitors. It is also used to understand market developments and anticipate the arrival of other competitors.
With this form of monitoring, also called  competitive monitoring , you can objectively assess your position in relation to other brands. For example, you will see if competitors are gaining more ground and you will have information on the best practices they are adopting to convert prospects. You can also assess their weaknesses, their strengths and know the marketing strategies used.
This data on what is done elsewhere will help you improve your own digital marketing strategy. Above all, exploiting the weaknesses of direct competitors will make it possible to gain more ground in the market.
In summary, monitoring digital marketing is essential for your business, as it  strengthens your position  compared to other market competitors, improves your brand image, as well as your products or services. 
You will have all the information you need to perform better than other players or to come up with something really out of the ordinary to stand out. Being on the lookout for news in your sector of activity thanks to monitoring, you can also train yourself to optimize the visibility of your website or pages on social networks and establish partnerships with other companies.