Comparison: 5 Data Analytics Tools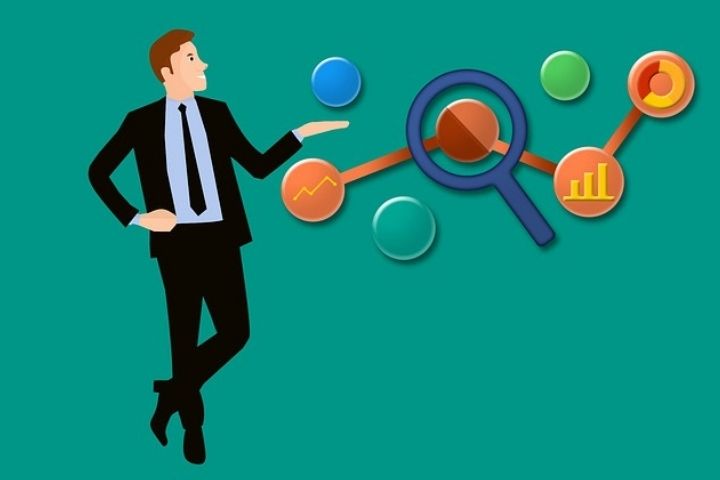 Data Analytics Tools : Any organization generates a large amount of data on a daily basis that can become valuable information to improve its performance, make the right decisions and achieve the objectives set. Within this framework, data analytics tools are an interesting option and as ours we offer the following comparison.
Opens with Amazon Redshift – part of the AWS cloud platform and uses SQL to analyze structured and semi-structured data in operational databases and data lakes. For its part, Ekon Vision is an integrated business analysis and understanding environment within Ekon ERP.
The third proposal is IBM Watson Studio that connects a project with a multitude of different data sources such as relational and non-relational databases, data lakes, unstructured data sources. 
It is followed by Microsoft Power BI, which in terms of security provides access control, end-to-end encryption and confidentiality labeling. In the case of Oracle Power Analytics Cloud, we found a cloud-native service with the necessary capabilities to address the entire analytics process: from data ingestion and modeling, through data preparation and enrichment, to visualization. and collaboration without compromising security and governance.
There's also Qlik Sense, which supports a wide range of analytics use cases such as self-service visualization, embedded analytics, reporting, and mobile usage. Meanwhile, SAP Analytics Cloud is powered by predictive analytics, artificial intelligence, and machine learning. And SAS Visual Analytics provides self-service and location analytics, text analytics, reports and interactive dashboards.
Finally, there is Tableau and Zoho. The first participates with the latest update of its tool (2021.3) which, among other innovations, allows the user to formulate questions using natural language in order to automatically obtain data visualizations in response. The second provides the configuration of smart alerts and the implementation of cognitive analysis, among other options.
Here Are 5 Data Analytics Tools
Amazon RedShift
This solution uses SQL to analyze structured and semi-structured data in data warehouses, operational databases, and data lakes.
It is a data storage product that is part of the Amazon Web Services cloud computing platform. In this regard, Amazon Redshift allows you to analyze all types of data and use the standard SQL language to execute queries and implement machine learning models. Similarly, companies have the option to share live data both inside and outside the organization for a triple purpose: improve collaboration, enable real-time observations, and isolate critical workloads.
To offer the best performance, this tool uses AQUA (Advanced Query Accelerator), a new hardware-accelerated distributed cache so that Redshift runs -according to data pointed out by the company- up to 10 times faster than other enterprise data warehouses in the cloud by automatically boosting certain types of queries. It uses high-speed solid-state storage, field-programmable gate arrays, and the AWS Nitro platform to accelerate queries that analyze, filter, and aggregate large data sets.
On the other hand, and to adapt to the needs of each business, with a few clicks in the console or a simple 'call' to the API it is possible to change the number or type of nodes in the data warehouse and adjust the horizontal scale or vertically. With managed storage, capacity is automatically added to support workloads of up to 8 Petabytes of compressed data.
As for the use cases, Amazon Redshift promises an optimization of the so-called 'business intelligence': it does so through the generation of reports and dashboards using Amazon QuickSight, Microsoft PowerBI, Tableau or other business intelligence tools. Also expand the use of machine learning since with the Redshift ML tool companies automatically create, train and deploy Amazon SageMaker ML models (it is a type of managed service) on their data with SQL.
IBM Watson Studio
Continuing with IBM's Hybrid Cloud strategy, Watson Studio services can be deployed on premise or in another public cloud.
The blue giant participates in this comparison with a tool designed for scientists, engineers and data analysts to work in a common collaborative environment that allows them to cover any end-to-end artificial intelligence project, and with all the necessary tools integrated for it in a single product.
Going deeper, it is possible to connect a project with a multitude of different data sources such as relational and non-relational databases, data lakes, unstructured data sources proposing data virtualization as a possibility to access various data sources as if it were a thus avoiding complexity to the data scientist.
Given that before developing any  data analytics tools, it is necessary to prepare and refine the data analytics tools, Watson Studio provides a section in which, visually, data cleaning and preparation tasks can be carried out, as well as profiling of data. these, as well as interactive visualizations and even the possibility of programming certain processing flows to be executed automatically. Another functionality is to create interactive analytical dashboards to share insights obtained from the data with a business audience or non-data science audience. The system will automatically recommend the visualizations that best fit each data set.
In addition, it is possible to develop analytical data analytics tools in three different ways. The first is programming in the Python, R and Scala languages ​​with frameworks such as PyTorch, TensorFlow or SciKit-Learn, through open source tools embedded in the platform such as Jupyter Notebooks, Jupyter Lab and RStudio. The second is the AutoAI tool for creating Machine Learning models and the third is the Machine Learning Drag & Drop option. Based on the IBM SPSS Modeler data analytics tool, analytical models can be developed without the need to write any lines of code.
Ekon Vision
Information, analytics and data visualization tool that analyzes the current state and evolution of the business to have a global vision of it.
It is characterized by integrating and analyzing the information from the different parts of the Ekon ERP or management system in complementary dashboards, from finance to CRM, providing metrics and KPIs that help to have control of the situation at all times. Thus, through visual navigation -with interactive graphics, maps and tables with dynamic configuration- the worker has the ability to delve into and explore the data according to their needs and business requirements.
Ekon Vision is similarly designed to facilitate a quick and visual answer to complex business questions that often require the intervention of several departments and tedious processes of manual data consolidation and long internal discussions to establish interpretation criteria. This scenario disappears, since business decision making moves to an environment guided by data and easily traceable facts within the ERP itself.
The system helps to know from any device what is happening in the company, and can also discover interrelationships in the data or business variables that can uncover casuistries that are occurring related to inefficiencies or possible opportunities. Lastly, within the area of ​​prescriptive analytics, the tool helps to simulate 'what-if' scenarios that make it possible to predict the behavior of the business if certain decisions are made.
As for its visualization, it offers views of the business through predefined dashboards and reports that allow an agile and integrated view of the data of each area or department of the company, and a horizontal and interconnected view of the data throughout of the business value chain.
One of its most important characteristics is that it informatively covers the entire universe of available data: from the simplest transaction with the highest level of disaggregation to the key indicators that summarize the state of the organization. In this way, it centralizes the queries that come from all business positions, from senior management to ordinary employees. No less important is that it helps them make decisions based on facts that have been contrasted and not perceptions.
Oracle Analytics Cloud
logo recommended product jpeg.The goal of this tool is to help create a unified view of data, metrics, and insights across the enterprise.
Oracle Analytics Cloud Platform is a cloud-native service that provides the capabilities to address the entire analytics process, from data ingestion and modeling, through data preparation and enrichment, to visualization and collaboration. without compromising security and governance.
The machine learning and natural language processing technologies integrated in this regard are aimed at fulfilling a dual purpose. On the one hand, to help increase the productivity of business organizations. On the other, create an analytics-driven culture in these organizations.
Ready to support a hybrid deployment strategy, thereby providing flexible paths to the cloud, Analytics Cloud offers a complete and scalable business intelligence system on a single cloud data analytics platform to ask any question about any information, anywhere. environment and using any device. Thus, it suggests personalized analysis and data-driven insights powered by Machine Learning. It even allows you to monitor and align key performance indicators (KPIs) based on best practices. The North American multinational also points to an accelerated return on investment (ROI)
To ensure access to and analysis of all data, Oracle Analytics Cloud streamlines data access and preparation from all enterprise data sources. In this way, what is intended is that users make the best possible decisions that would be based on information and real facts. Meanwhile, and to improve productivity, the platform incorporates a set of capabilities for self-service data visualization, business reporting and mobile analytics. Likewise, a complete and unified analysis process is guaranteed.
Microsoft Power BI
logo recommended product jpegIts features include security options to protect analysis data such as confidentiality labeling and real-time access control.
Power BI, which is incorporated into the Microsoft 365 and Teams productivity suite, is a Business Intelligence solution that integrates data from multiple sources and transforms it into consistent information in a single visual business management dashboard. In this way, companies have interactive graphics that exponentially expand the value of their data and amplify their own analysis capacity.
Going into detail, the Redmond giant proposes an analysis platform that scales from individuals to the organization as a whole. And for strong results, it has developed a set of smart knowledge-sharing tools through data visualizations, AI capabilities, Excel integration, and data connectors that are pre-built and customized.
Regarding data protection, its features from the security point of view include the following options: real-time access control, end-to-end encryption, and confidentiality labeling using the Microsoft Information Protection solution.
In order to satisfy the needs of in-service and business analysis -through a single platform- access to semantic models is guaranteed. Also an application lifecycle management toolkit, an open connectivity platform, and fixed-layout and paginated reports.
Also Read : MIUI 13