All About Business Intelligence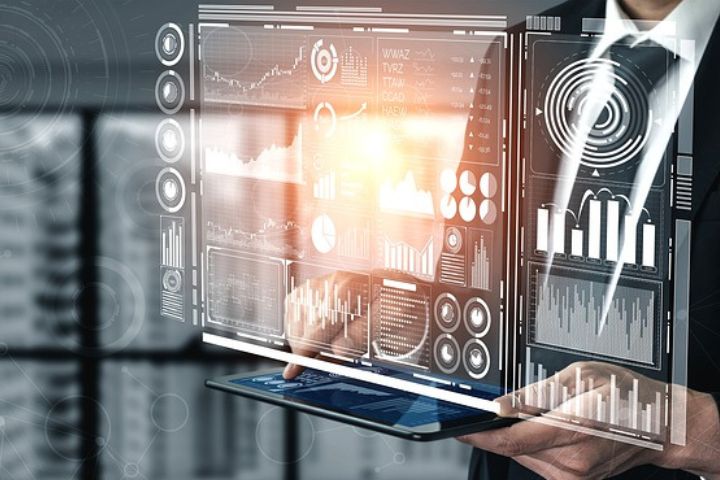 Business Intelligence : To achieve their business goals, companies need to use the right systems. These systems contain marketing tools that allow them to manage their data well. Business Intelligence is one of the most remarkable solutions to achieve this. Nevertheless, some newly established companies do not yet have a perfect knowledge of this system. This article will then tell you all about Business Intelligence as well as its functions and benefits.
What Is Business Intelligence?
By definition, Business Intelligence (BI) refers to a technological system that allows companies to analyze their data in order to make good business decisions. Nowadays, several large companies use this system to manage their databases and know how to direct their business activities. It uses several data management tools with advanced technical methods.
Indeed, thanks to the development of technology, Business Intelligence has several options to easily extract information. Thus, decision-makers no longer struggle to analyze their data and test the reliability of their marketing strategies. At first, this system was only designed for the field of information technology. But today, it is accessible to all companies by providing them with a range of advantages. Next, let's discuss how Business Intelligence works.
How Business Intelligence Works
Business Intelligence primarily includes CRM tools. These are customer relationship management instruments within a company. These can make it possible to carry out several marketing analyses. They also show in a dashboard, the commercial performance of the company. Moreover, Business Intelligence does not give directives to business leaders. However, it is likely to help them to fully understand the evolution of their activities. Thus, when a marketing strategy does not bring the desired results, they can think of a change of method.
To master the functioning as well as its analyses, decision-makers can take courses. This then allows them to understand market trends in relation to their areas of activity. Moreover, apart from CRM tools, there are also business intelligence tools. These facilitate data governance for operators. Through this medium, they can easily search for marketing data and query it to get answers to their concerns.
Why It Is Important?
Only companies that have already experienced this analysis system can fully understand the importance. However, it is important to know why companies should adopt it. Indeed, corporate decision-making processes are often ambiguous and lengthy, especially when certain complexities arise. So, the most important thing is to make your job easier by using tools to speed up decision-making. Likewise, it has a strong impact on internal business processes. This is obvious, because it allows marketing operations to be carried out quickly in good conditions. Thanks to this asset, it is certain that the company achieves its business objectives.
Moreover, one of the big threats for companies in the market is competition. It is important in that it really helps overcome competitors through more optimized marketing methods. This system is not intended for any particular type of business. Whether it is an SME or a large company, Business Intelligence always demonstrates its effectiveness. It provides entrepreneurs with all the means to improve and accelerate revenue generation. The increase in the company's economic resources is therefore guaranteed.
Benefits
Business Intelligence systems have a host of benefits for those who use them. First, they have a strong ability to increase business productivity. In addition, improving marketing strategies allows them to improve their visibility. Thus, companies record larger and more ergonomic customer portfolios. 
In addition, the analysis makes it possible to closely monitor commercial activity. Decision-makers and operators can easily detect the risks in progress and prevent them in time. It is also a favorable way to get a perfect idea about the internal workings of companies and the streamlining of business processes.